Discussion Starter
·
#1
·
Well, here she is. Got a coupla swamped 160's and some bodywork. Going to scavenge the best from both bikes to make one, get the one good motor running, fab up some rudimentary exhaust, get out the rattle-can to make her presentable and generally piss away a bunch of money I don't really have. Gonna race AHRMA Grand Prix 200 Plus. I'll be slow and full of mishaps, but hell, I'm going racing!!
Next year.
Ohio REPRESENT bitches!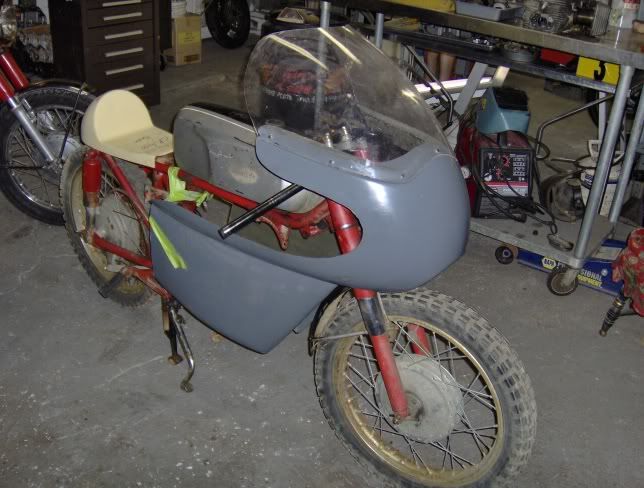 A shiny quarter for the first moto-geek who can i.d. the tank.
Honda go sideways!