Discussion Starter
·
#1
·
FOR SALE
1974 Honda CB/CL 450 Cafe/Tracker/Streetfighter
<center>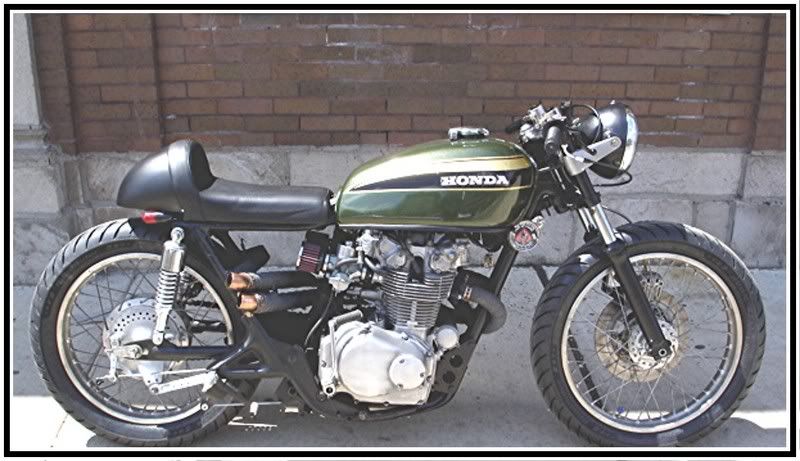 </center>
- Less than 15,000 miles on stock motor/trans/drivetrain
- Starts right up (kick or electric), in great tune, no smoke, etc...
- Custom exhaust made from Honda CL/Scrambler & Triumph pipes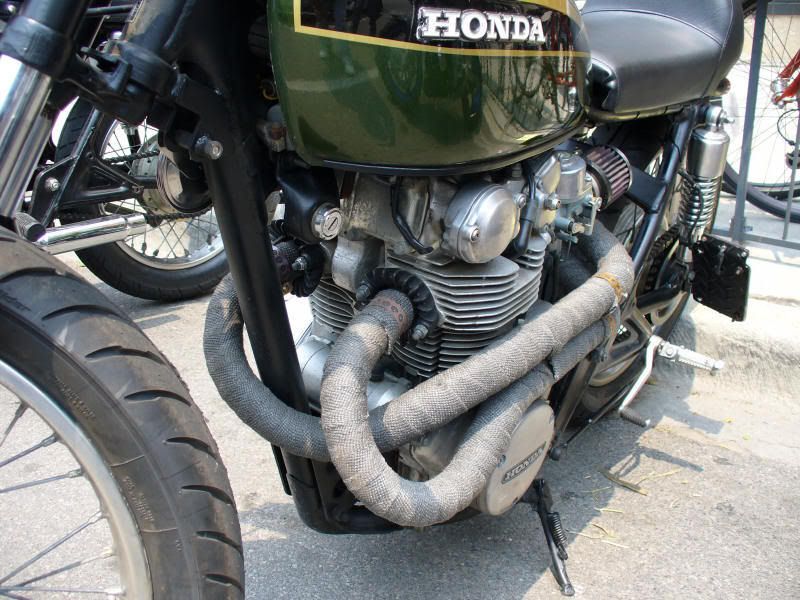 - 19'' Front - 18'' rear wheels on Avon Roadrider tires
- Smooth top triple tree/no gauges/hidden switches/h4 headlight
- Bike lowered 3'' up front and 2'' in the rear (actually rides really good)
- 1/4 turn throttle/clip-on's/oldschool Schwin bicycle grips
- Original tank/Original Paint/Clean inside (no rust)
- Recently rebuilt carbs/K&N airfilters/Lowered Kickstand
- Custom rearsets offa 2001 GSXR 1000/Speed-holed everything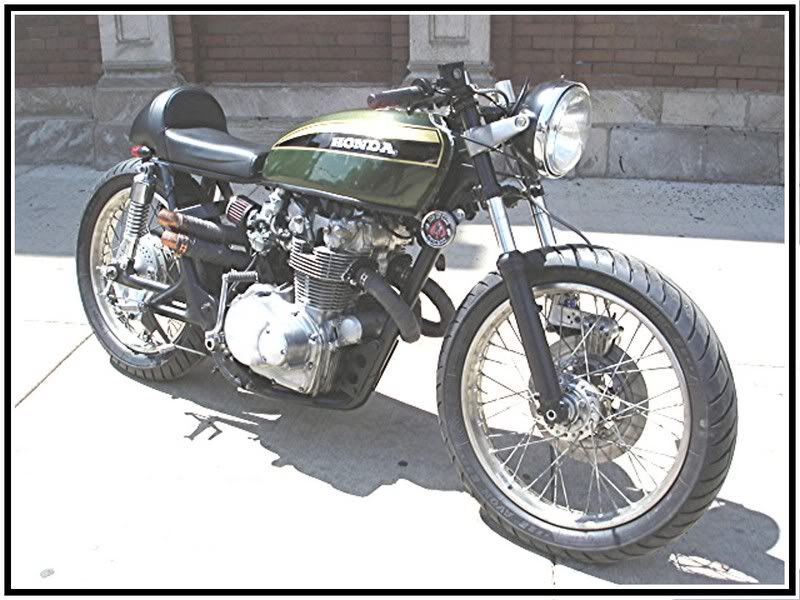 This bike gets mad attention wherever it is rode/parked/etc. From the overall stance to the sound of the exhaust, the bike gets looks. Took home best streetfighter award at this summers Mods Vs. Rockers show, Gets thumbs up from everyone who sees it, etc..Can do dual duty as a wicked lane splitting stoplight racer in the city, and can cruise on the tollway without issue.
I am looking to go another direction with my motorcycling so this project needs to find a new home. If you are interested shoot me an email at
[email protected]
and we can discuss further..
<center>

</center>
ProTeal55
Member: Ton-Up Club Chicago
1974 CB360 (Project)
1974 CB/CL450 Racer
2007 Ducati Monster S2R
1955 Chevrolet Bel-Air Hardtop