Discussion Starter
·
#1
·
I have made up my mind on which bike needs to find a new home, and I hate to say it is the CB450 Project. I love this bike, is a blast to ride, but I can enjoy my CB750 more with the type of riding I do, so thus the CB450 is up for grabs..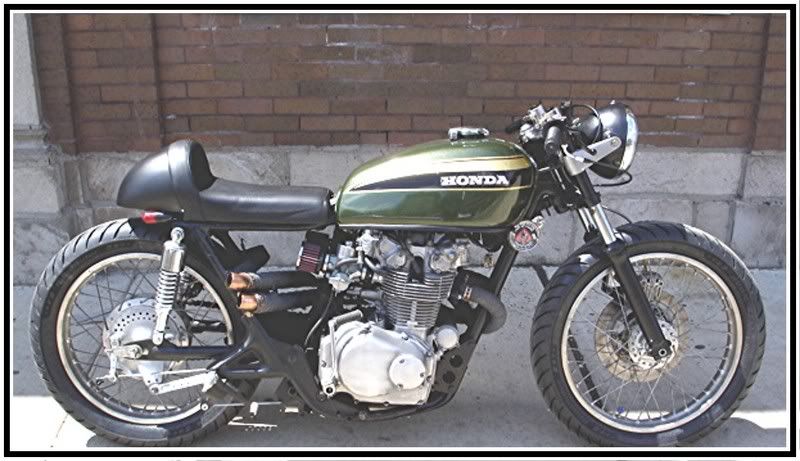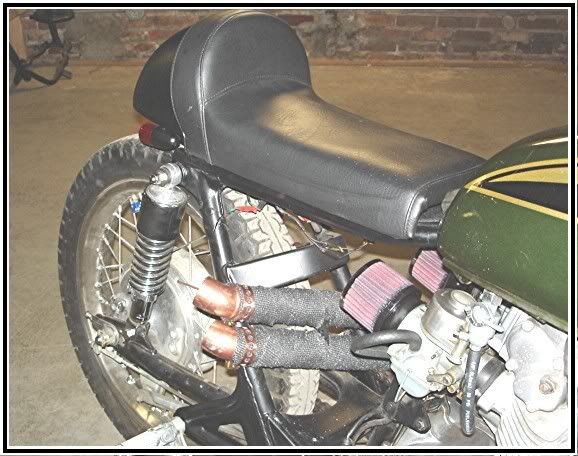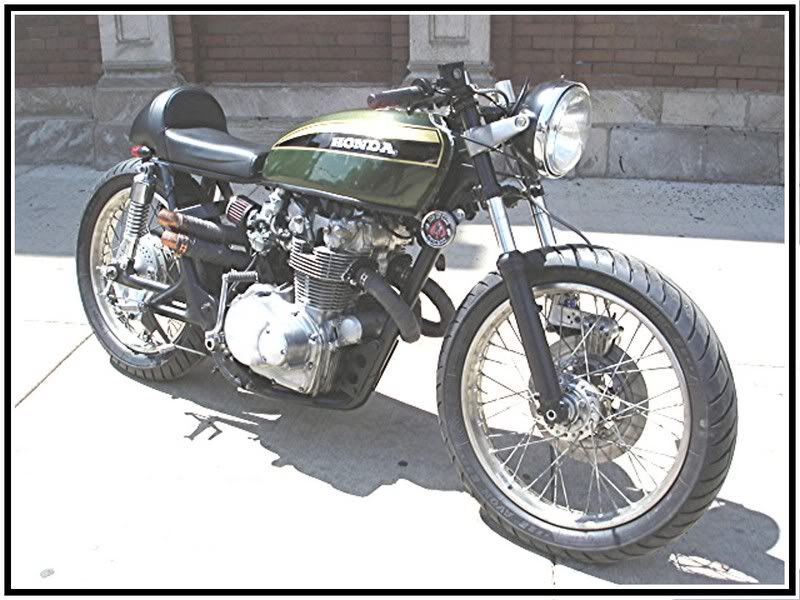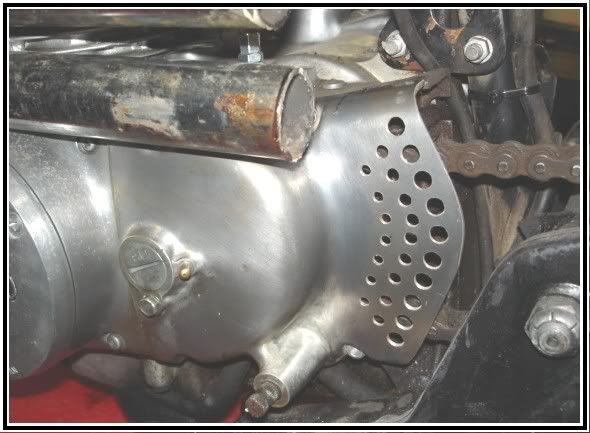 A very quick list of things done to this bike are custom rearsets (offa GSXR 1000), Fiberglass cafe seat, factory sidecovers deleted with battery under seat, custom exhaust with copper end caps, clip on bars with slim master cylinder, oldschool schwon bicycle grips, smooth top triple tree, brane new Avon Roadrunner tires, lowered 4'' up front and 3'' out back, start & kill switch moved to headlite bucket, euro headlite lens with H4 bulb, kick & electric start, etc. I have
TONS
of hours of labor into this bike and I had a blast building it, but now it needs to find a new owner.

Asking
$4,000
or best offer. Bike comes with a clean Illinois title..The entire build from start to finish can be seen at --->
http://www.sohc4.us/forums/index.php?topic=15615.0
. Shoot me an email at
[email protected]
if you wanna talk "turkey" , or need more information/questions answered...
Thanks ....
ProTeal55
Member: Ton-Up Club Chicago
1972 CB750 Hooligan/Street Fighter -4 SALE !
1974 CB/CL450 Cafe/Bar/Stripclub Racer - 4 SALE !
1955 Chevrolet Bel-Air Hardtop
Edited by - PROTEAL55 on May 26 2007 11:21:29 AM