Here's a link to my '79 GS750E. It was a track bike that I made street legal. It's the easiest direction to go with what you've got.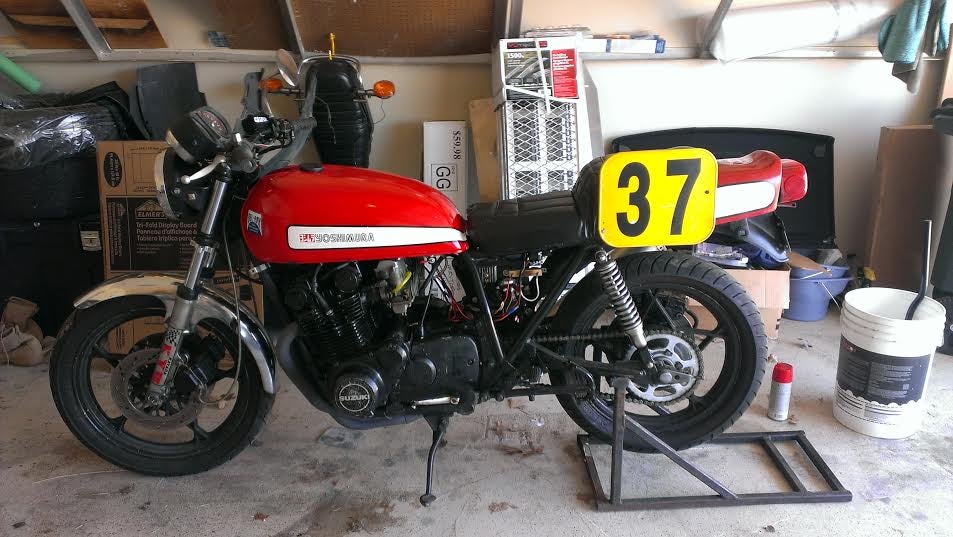 so now that I have the GS in my garage, I can finally start ordering the things I need for it. The PO used if for track days, but due to a TBI from an accident (presumably on a different bike...) can no longer ride. My plan is to catch up on basic maintenance for it, do some suspension...
www.caferacer.net
Here's what I'd do if I were you:
-Full service according to the clymer manual/factory manual (Especially valve clearances)
-New braided steel brake lines
-New All Balls wheel bearings
-New tires ( I like Avon Roadriders, but there's a lot of good ones out there)
-New All Balls stem bearings
-Progressive front springs with heavier fork oil
-Fork brace
-Progressive or Hagon rear shocks
-Stock Carbs and airbox
-Muffled/baffled exhaust
-New throttle and clutch cables
-Dyna coils and ignition
-Superbike Bars
-New chain and sprockets
That will get you a bike that will run circles around a stock version... after that you could look at some spicier things like smoothbore carbs, box swingarm, cartridge emulators in the front forks etc.