Discussion Starter
•
#1
•
o.k., anybody ever see/hear of a Moto Rumi?
well i have only ever seen one, and lust after it still.
here is your chance to own on for yourself......
we just secured one with a race pedigree for the 2010 Chadds Ford Classic Motorcycle Auction. This 1957 Moto Rumi 125 recorded (19) trophies in its period race career which included (11) first places. The first win was a grass track circuit with rider Arthur Terlizzi. Very rare, very fast, very loud!
here is a image from google showing the Rumi 125 (not the same bike in auction, however our's is just as clean):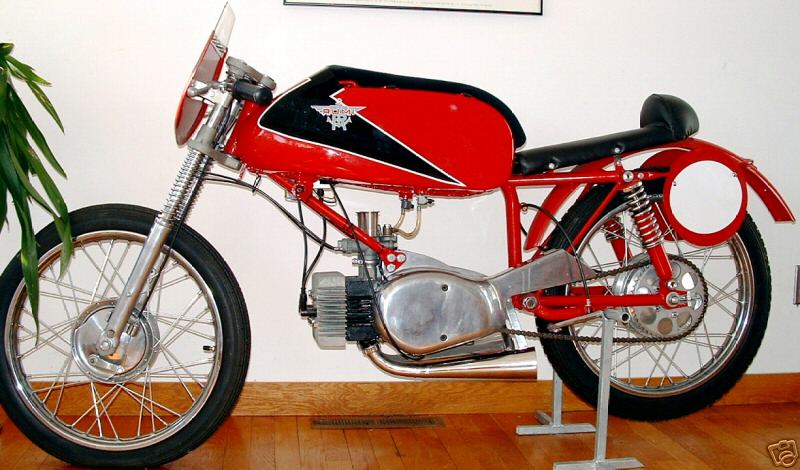 many, many more bikes to be seen at our website:
www.myclassicmotorcycle.com
if you have something that you would like to cosign, please contact me at:
[email protected]
hope to see some of you there.
cheers,
tex