Discussion Starter
•
#1
•
I haven't posted for a while and decided now that I have started tear down my 550F I would share my journey and ask for a few suggestions....
1- I want to improve my suspension, do I go with progressive springs with a rating of 100? I think that is how it was worded when I was looking it up..... I will be going with Hagons in the rear, is there a specific type of Hagon's I should be looking for? I will be either looking for a better swing arm or sending mine it to the gentleman who wrote the book on CB750's to improve the bushings and seals. I bought a new lower triple, Should I go with Timken tapered bearings?
2- i was advised to stick with a stock sprocket and get a new chain... Any suggestions to keep it stock or to go with a different set up?
3- The rear wheel is heavy as hell... Any modifications I can do to lighten it or look into a different rim? I like the size of the rear currently and do not want to go up in size... Also, what type of bearings should I go with or kepe it stock? I think 36 years old bearings might need to be replaced...
4- Front brake, what should I do? i read I can reverse the brake and have it on the inside of the fork rather then the stock front of the fork.. I read it helps with braking and less stress on the bike...
If anyone has more suggestions to assist with breaking and suspension I would greatly appreciate the help...
here is a pic of the day I picked her up..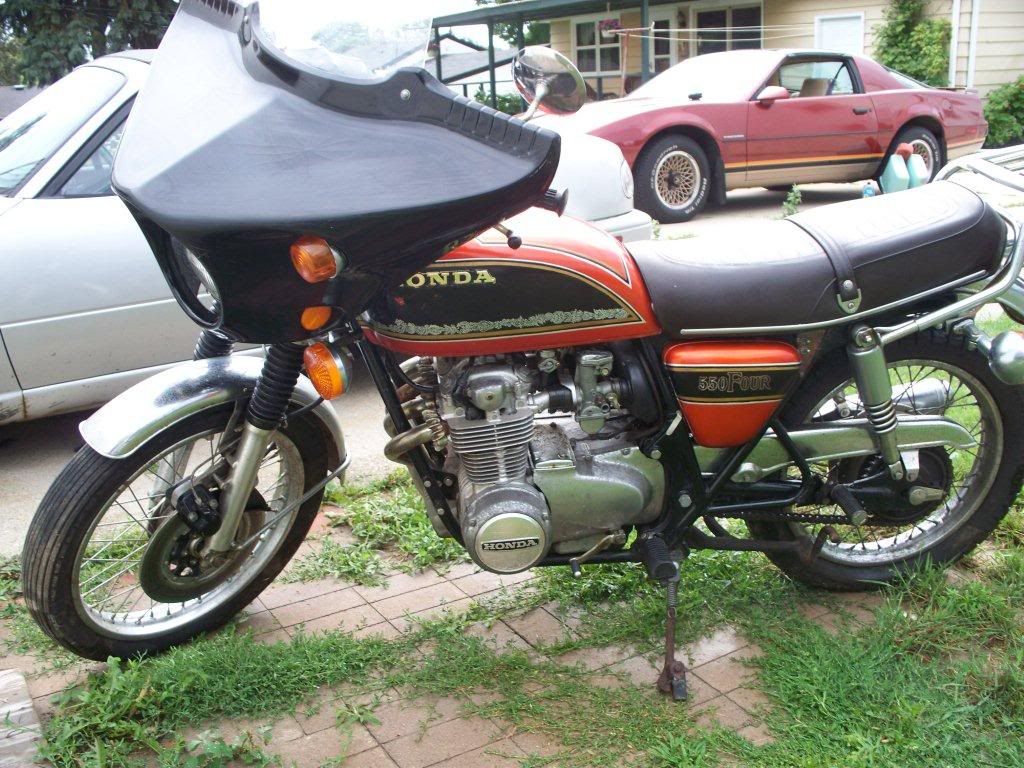 After I removed the fairing
Todays progress....