Discussion Starter
·
#1
·
I've been buildin' custom bicycles for years and my wifes Uncle said I need to build a "real" bike. Told me to come pick up this Suzuki and do what I want as long as he gets to ride it when he's in town. Good deal!
That was day one.
I wasn't to hip on the shaft drive but I wanted to try to make it look as "cool" as possible, for as little money as possible.
I got about 150 bucks into it (bars, wrap, battery, new petcock and paint).
Here are a couple shots of the transition.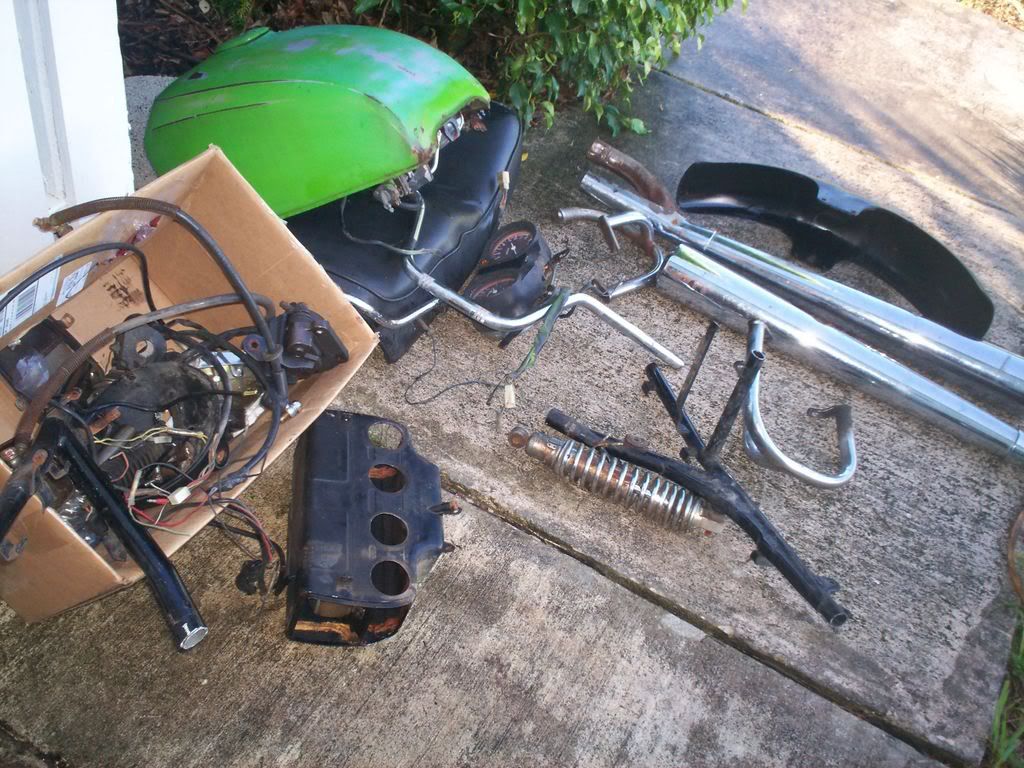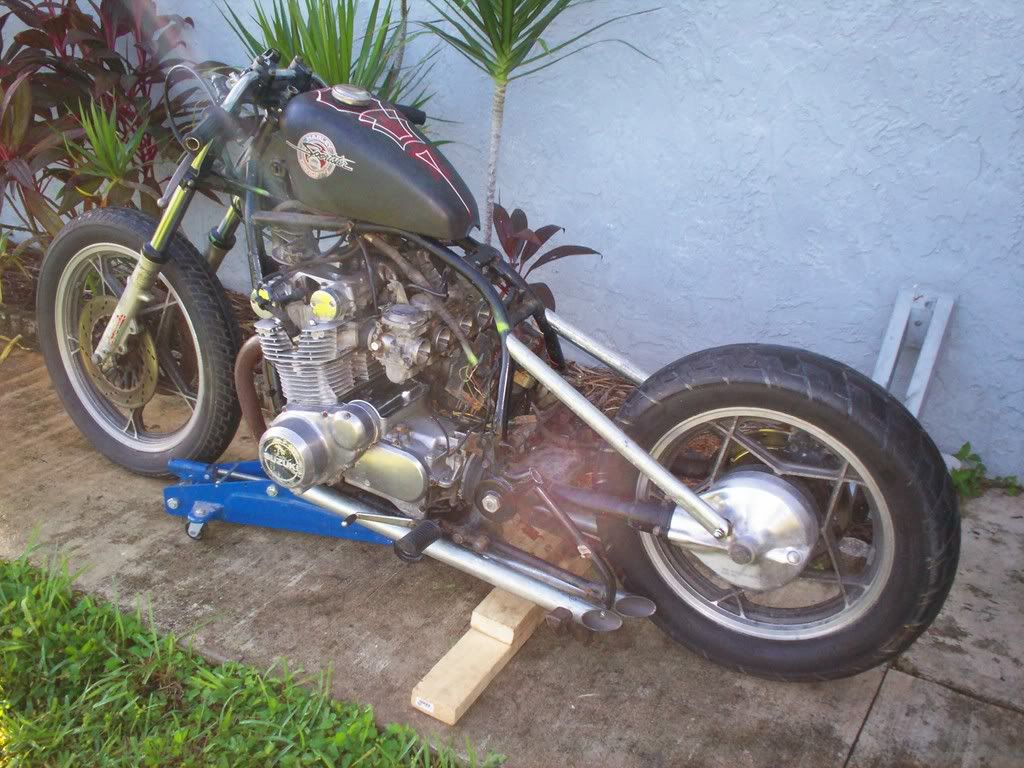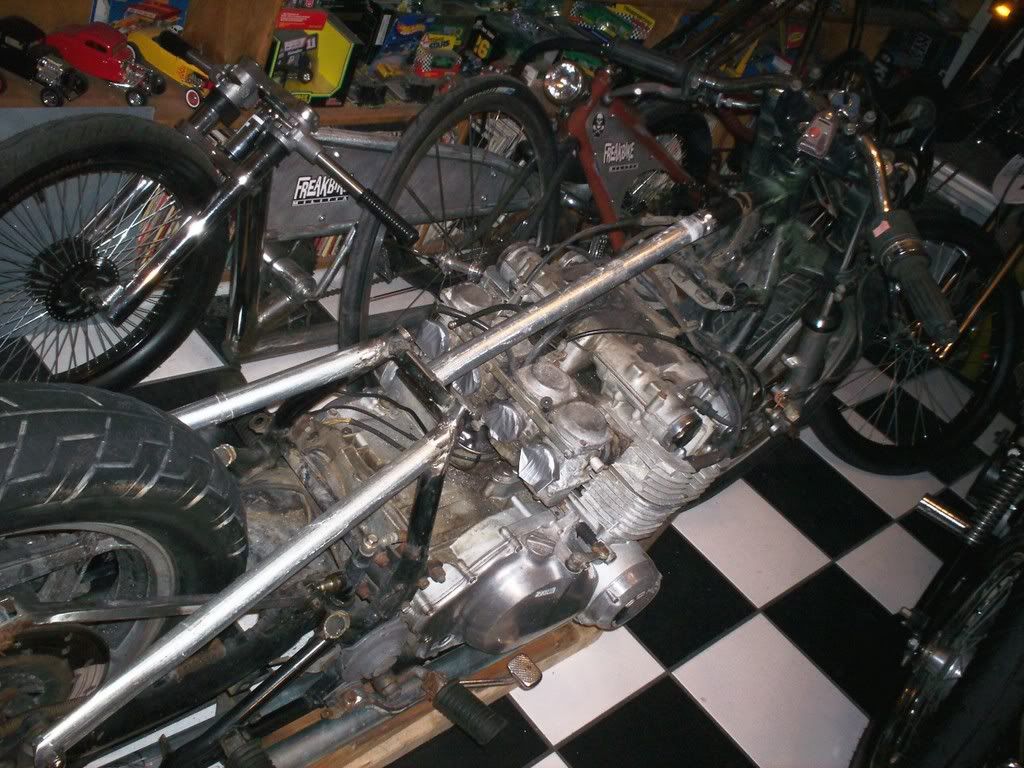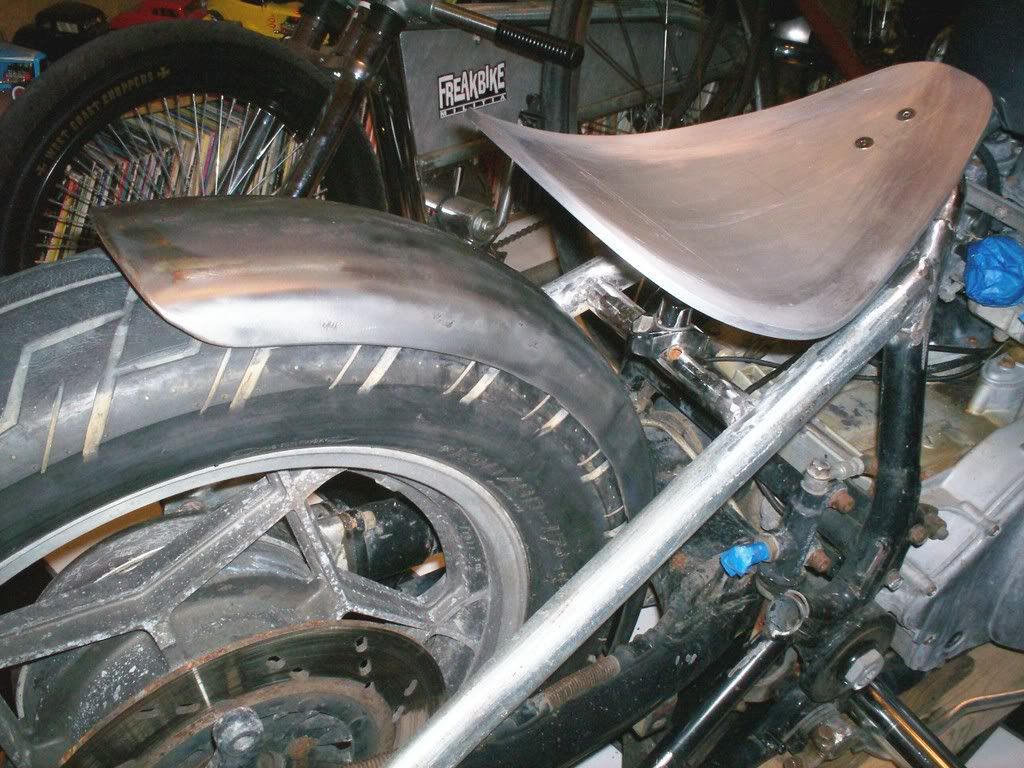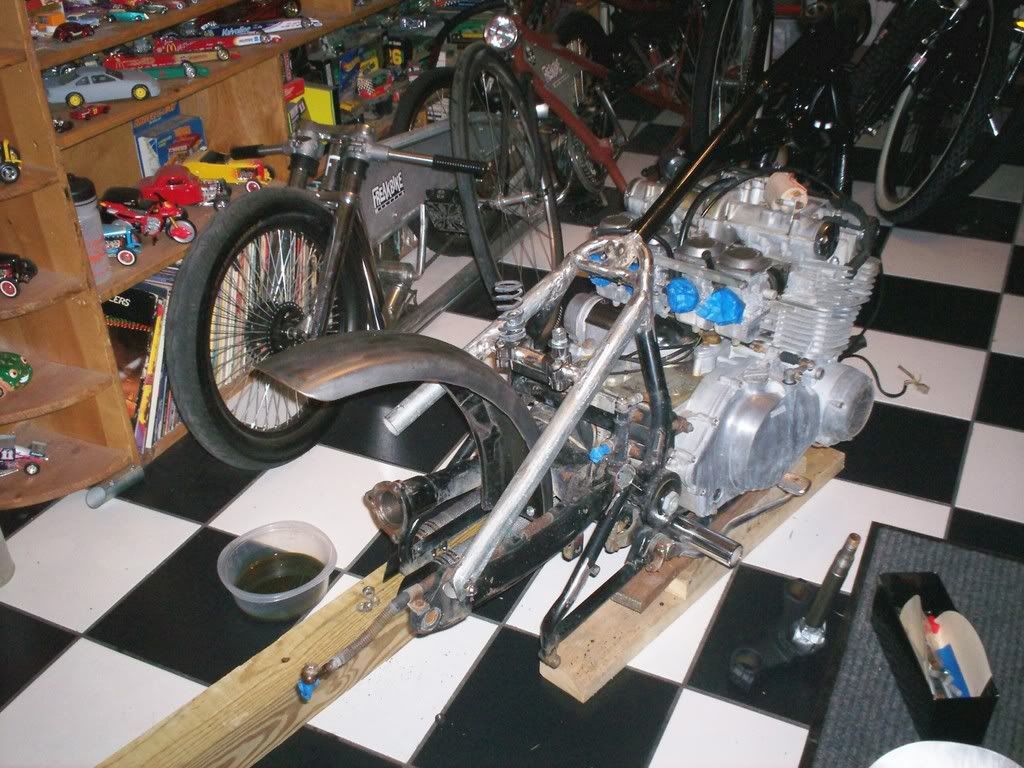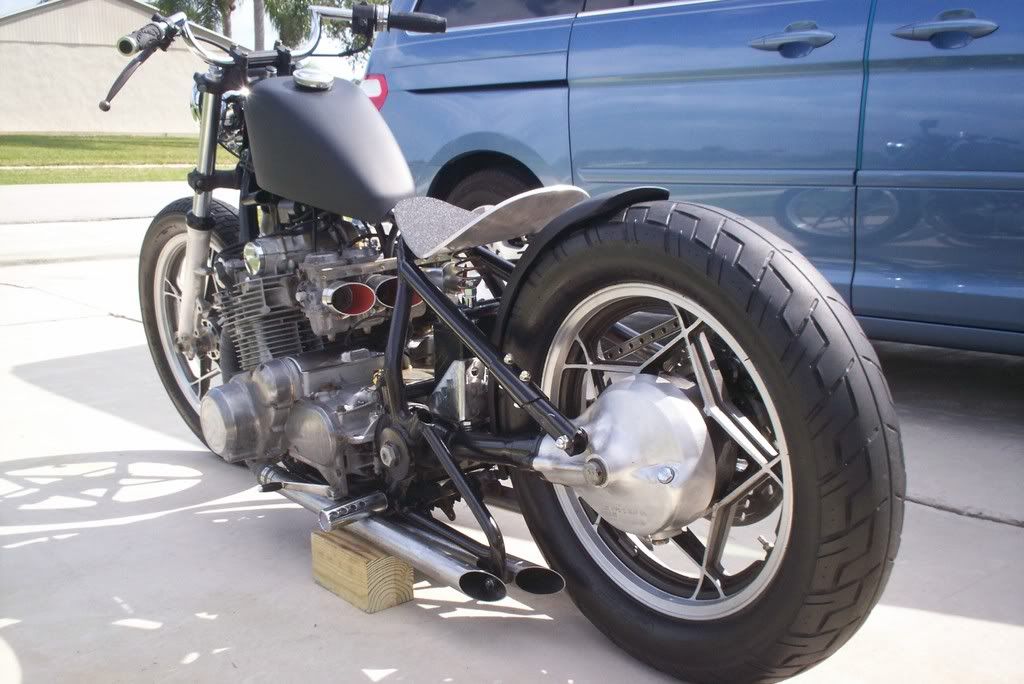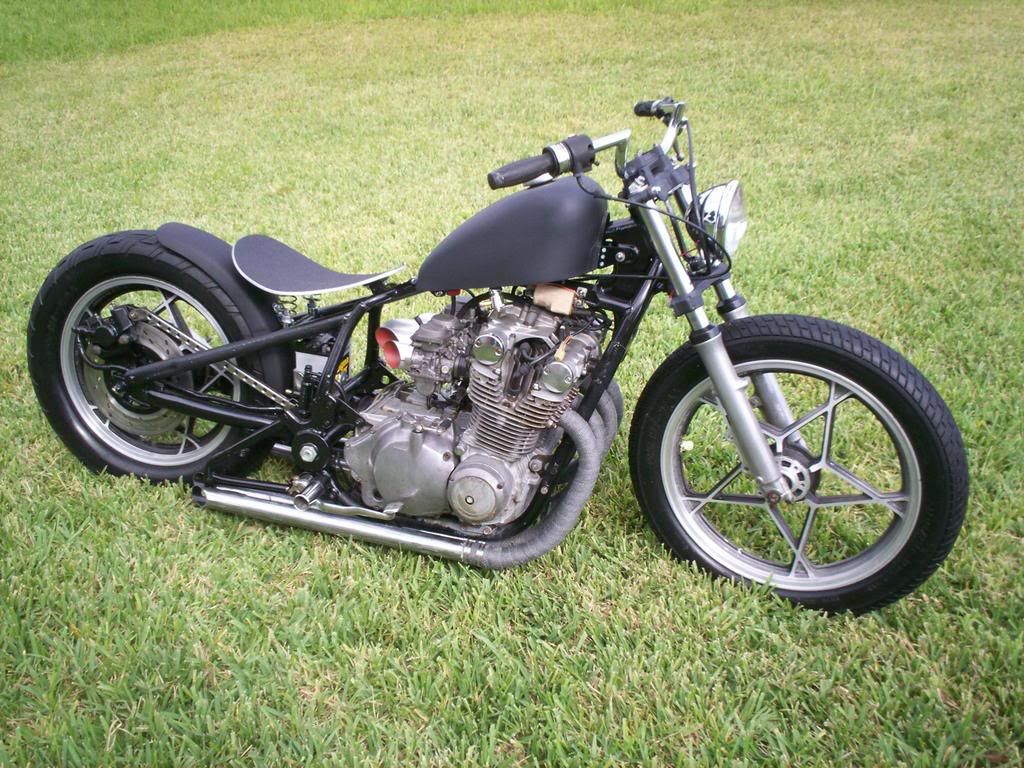 I still need to shorten cables and wire it back up and then some tlc to the aluminum bits.
I know it's not a "Cafe", but it was good practice for my next bike....guess we know what kind that one will be!!