Discussion Starter
·
#1
·
Hey,
As the topic states the first real ride I took the newely completed CB/CL450 on was a intresting one. Long story short about 20 min into the ride the bike cut off and didnt want to start back up. Seems as if the battery isnt charging, and while i was riding, I was doing it on battery power. Eventually the juice ran out and i was dead in the water..We tried to bump start the bike with no results. The headlite was barely own, so it is def. a battery/electrical issue.. After the bike sat for a hour or so their was enough juice to get it started (kickstart), but died again less than a block away (had to push it again)..
So - Where should I start to try and find/fix this issue ?
I heard that these CB450's have a goofy charging system, having something to do with the headlite switch or something ??? The bike only has 6000 miles on it, and is overall in good shape. We did move allot of the wiring to get rid of the sidecovers, so it is fully possibile we missed something..I hate electrical problems, but it needs to be fixed..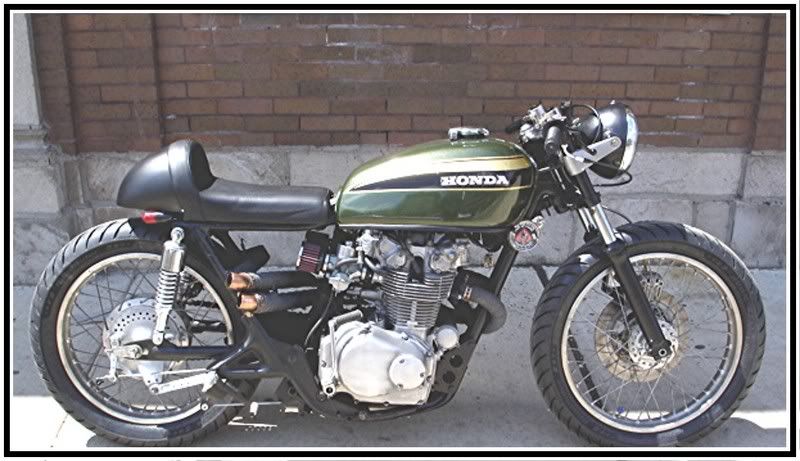 As usual, all help is appreciated...
Edited by - PROTEAL55 on May 01 2007 3:24:16 PM