Okay, got some more done.
Got a clean CB450 wheel on ebay. No pics but it had a really cheesy ribbed tire on it.
Got the frame and tank back from a friend who's a bitchin' welder.
Latch from McMaster-Carr, welded in place.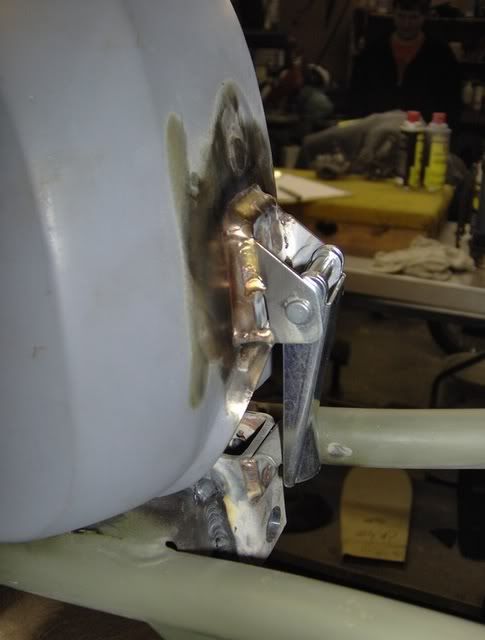 A little cutting and fab work on the front tabs of the Riverside tank: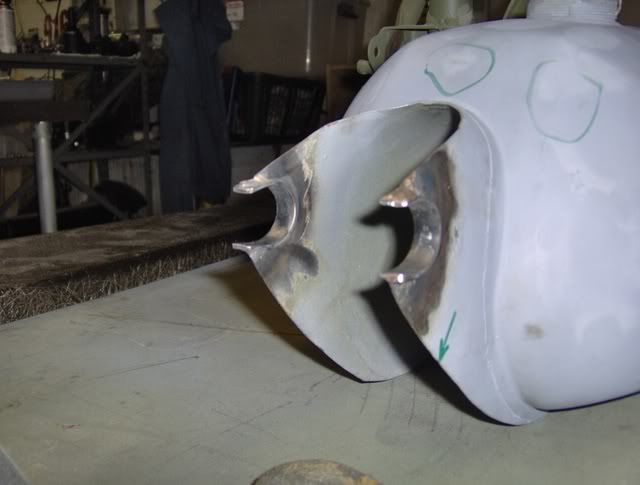 Keepers and re-tasked shock bushings hold it all in place up front: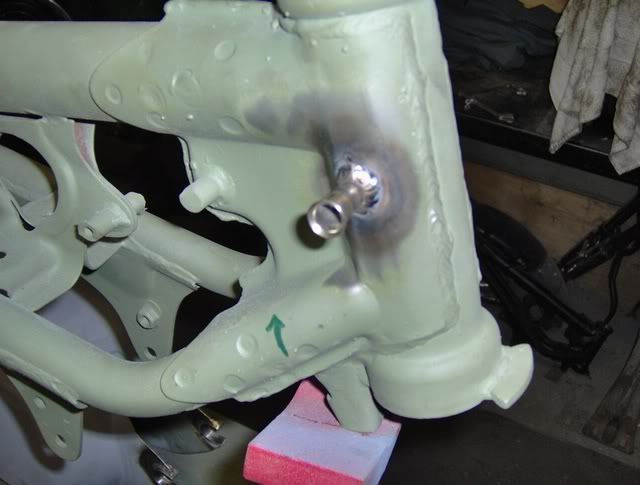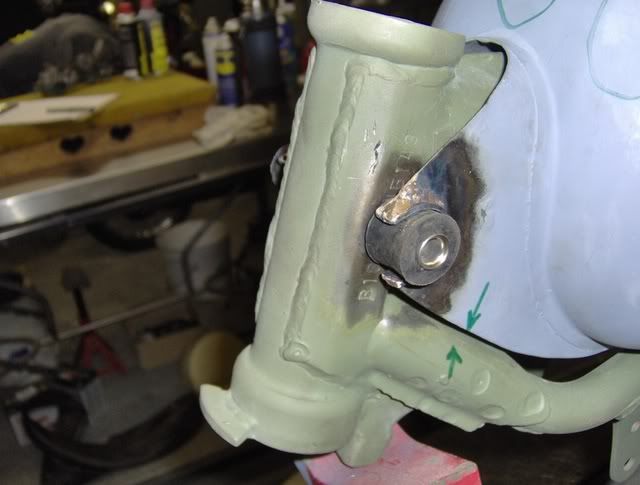 Sandblasted the headpipes and exhaust collars: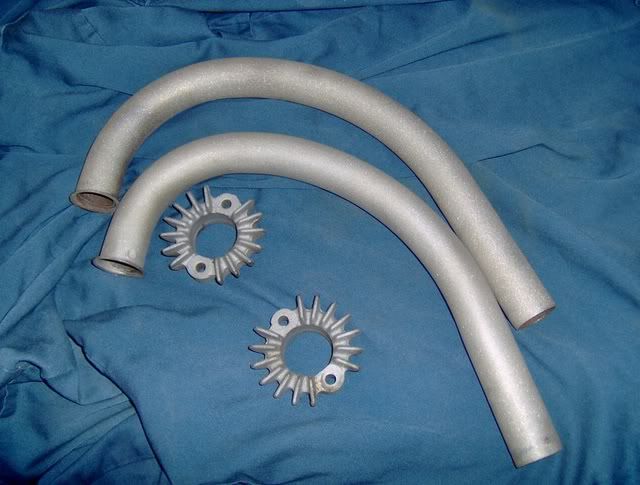 Tires and shocks on order, triple tree and poor man's clip-ons on deck. Tally-ho.
Honda go sideways!