Discussion Starter
·
#1
·
I've got a question, actually, more of a thirst for information.
I've put a very unrestrictive exhaust system on my bike, and it runs very lean. The bike will start, and idle like a champ but putter when I decelerate and the plugs are WHITE indicating lean. I have a removable baffle which I am experimenting with for back-pressure...
Now my question is: can you tune the "lean" out with the mixture screw and needle height or is it a trial and error type of deal with main jets? How should I approach dialing the carbs in?
Also, anyone has anyone had any success with velocity stacks???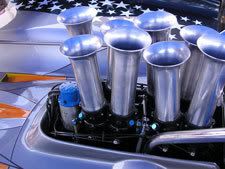 I want to know as much info on carb tuning the 175 as possible