Discussion Starter
•
#1
•
So this all starts with a full 70's chopperish thing my buddy put together in 2012. Surprisingly comfortable to ride, but ugly as hell.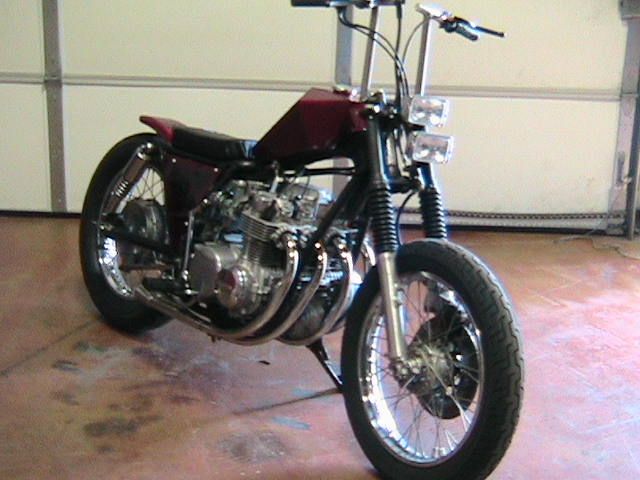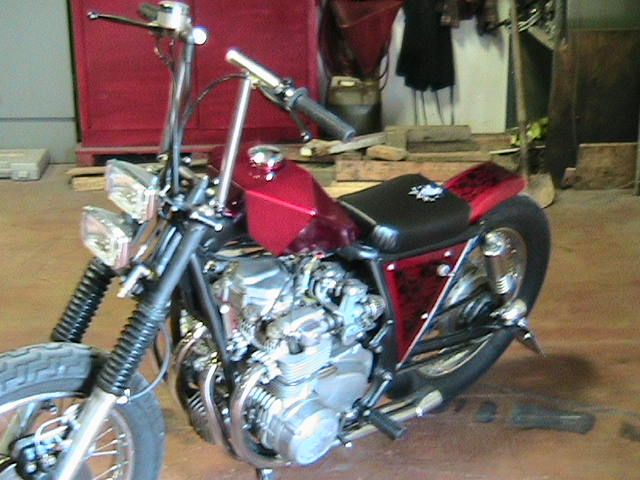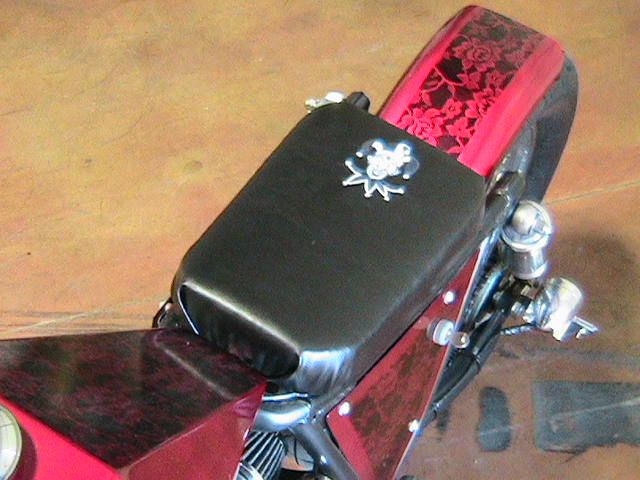 Anyways, the bike was sold on to a coworker of his and cherished for a couple years. Family stuff happened and it ended up under a tarp for a year with a dead battery, broken clutch perch and lever, as well as the brake lever. Christmas cash was needed so it became mine with a clear title for next to nothing. Also got a handful of stock parts and a Triumph Trident rear subframe tossed in with the deal.
Current sad state of affairs: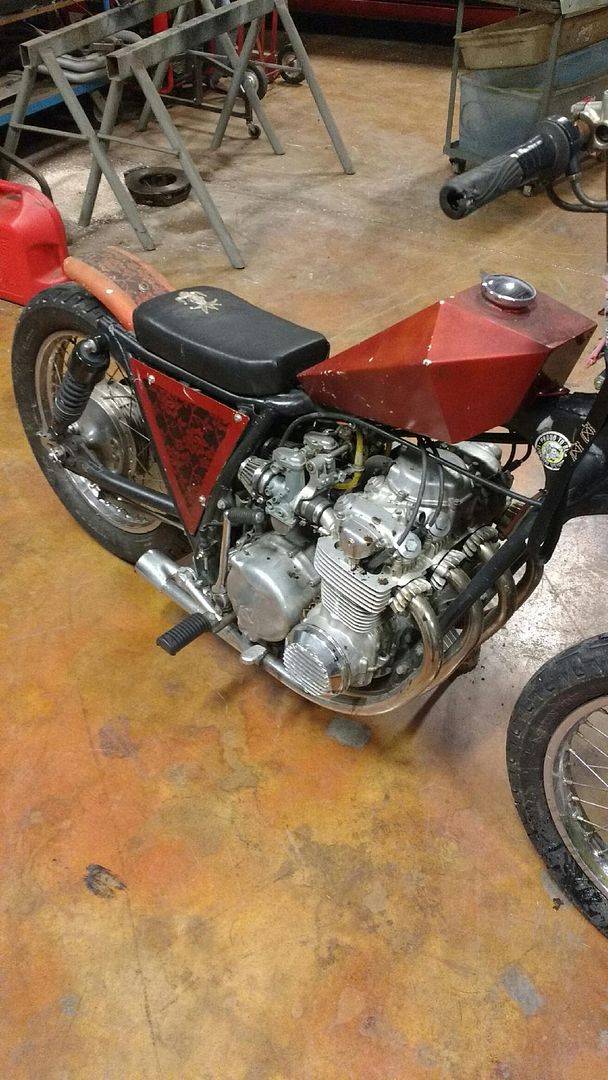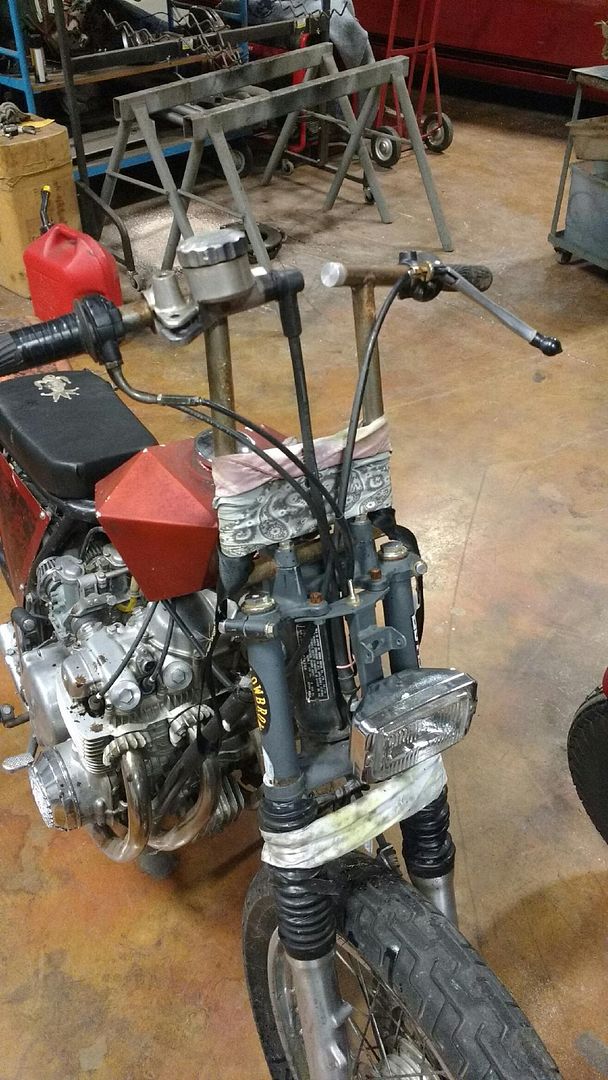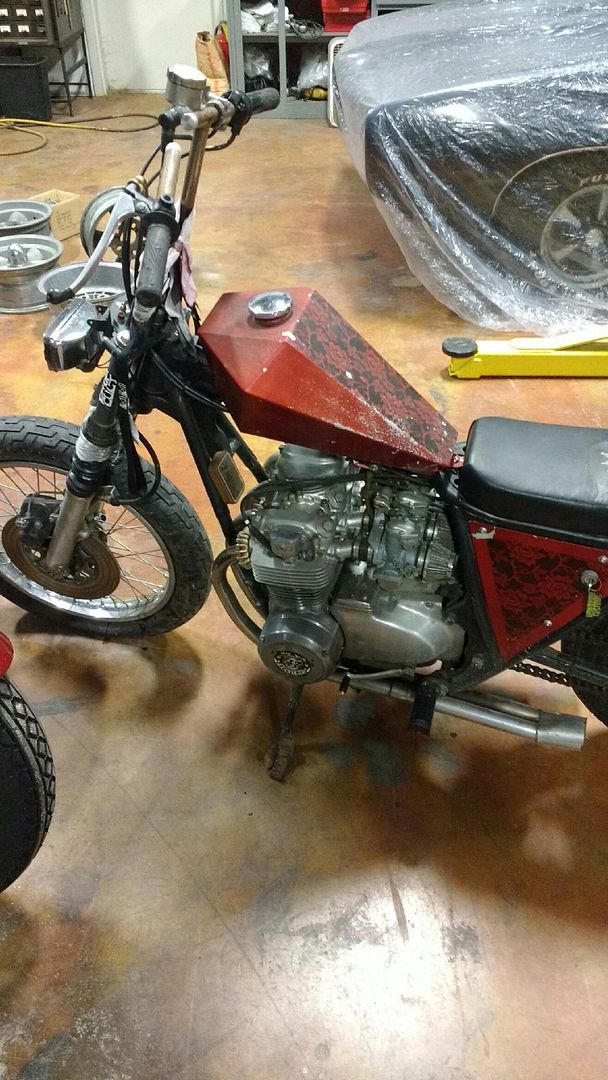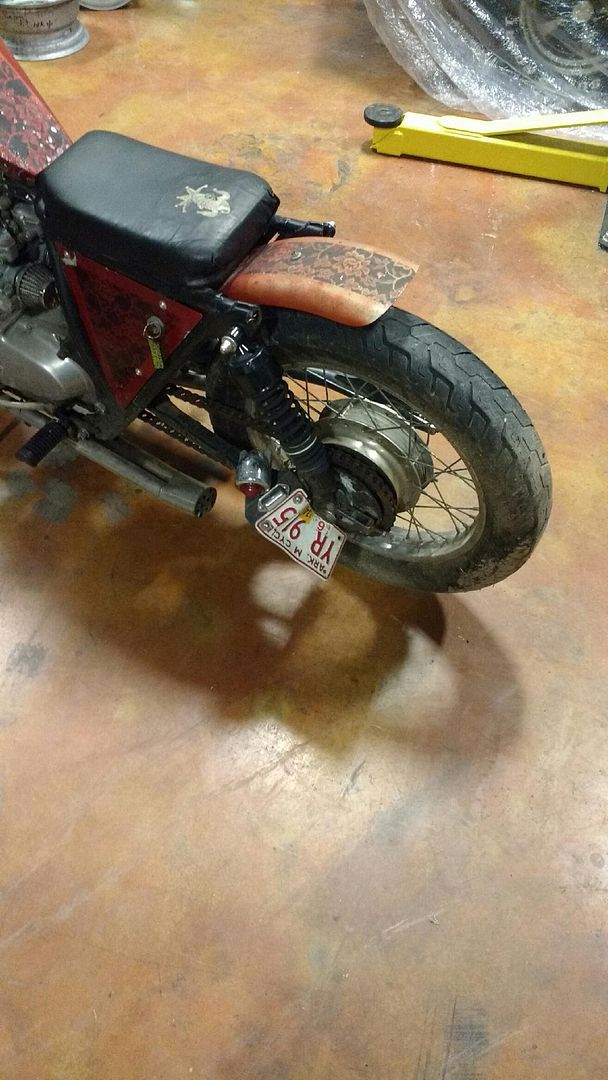 The gas smells putrid and both petcocks were left in the on position. The frame has been modified to fit the tank, but I can put material back to remedy this. I would just buy another frame to save myself the trouble, but I've already got this one and it's got a good clean title.
I'll get it running and riding first with the chopper setup before making any changes, then start putting things back to normal in stages. The basic plan is to sell off the prism tank and handlebars to help pay for a stock tank and seat. Once I get it close to stock I'll start with suspension, exhaust, etc. This isn't my first rodeo, it's not outside my skill set, and it's not going to cost me much overall or at least the first stage. I decided to post this up just to contribute to the board even if you guys thing I'm an idiot for even bothering.
Oh, and if anyone out there happens to have some parts I need at a fair price let me know:
stock Honda brake lever
cb500/550 rear subframe ( I know someone on here had to cut theirs off for one of them sweet brat boober cafe scrambler bikes with the wicked sick seat hoop )
clutch perch/lever
cb500/550 gas tank and seat
front fender ( I've got a shortened on, but I'd rather have a functional one )