Discussion Starter
•
#1
•
Cleanest Hawk I've ever seen slash worked on. Says 20,000 miles on the clock. The guy either cleaned it every god damn day and took every drop of water off, or that's wrong for a weird reason. Or he swapped the clocks. Sat for years. Needs new carb boots, carbs cleaned and rejetted for the twobros pipe. New pirelli rosso 2's on there, valves, major service, blah blah blah. Bunch of nice add ons already. Penske shock, race tech front end, lines errrthang. Guy picked up for nothing.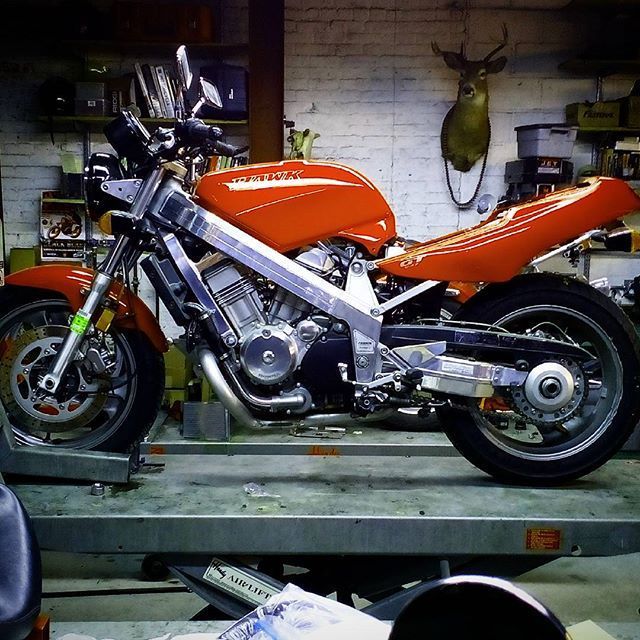 Will get the parts for this girl eventually. She just stares at me.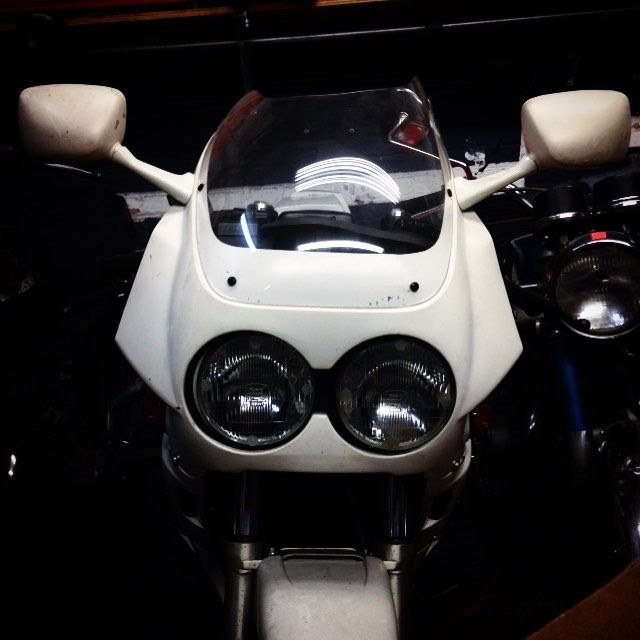 Sarron putting an elbow down with no electronics, shitter tires and 500cc's of murder. Take that Marquez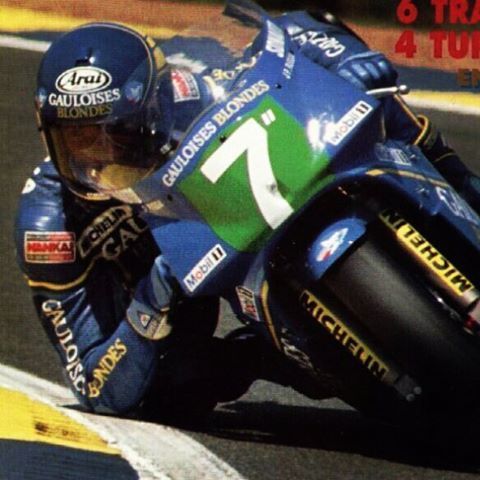 Fitting brembo monoblocs to an SV650 with a early gixer front end. Also made him change the rear wheel from a gixxer 180 back to the stock 160 cause turning.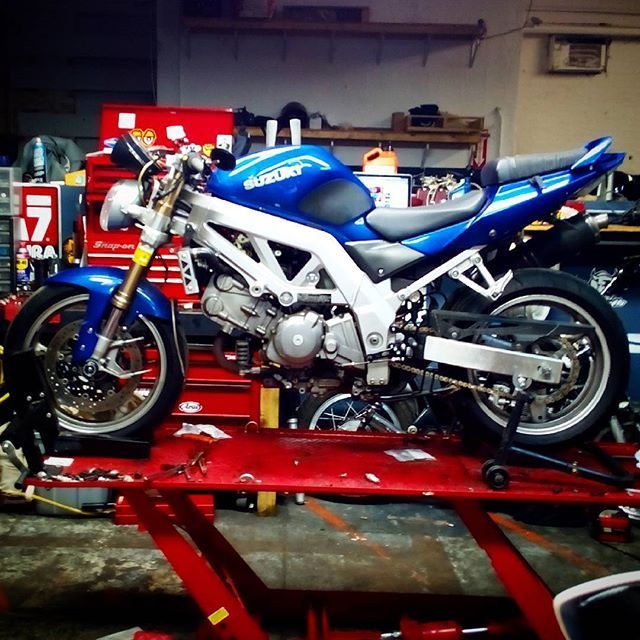 Also added more fancy.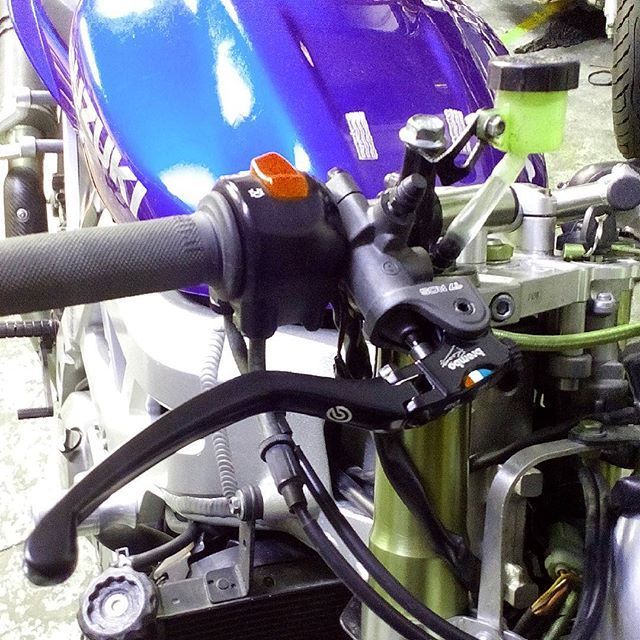 "It need's rings."
"yeah? Cause it's blowing smoke?"
"Talk to the customer."
"What happened?"
"The exhaust was popping hard. So I then rode it for three years. Then I was on the BQE and it suddenly cut out. The starter also now didn't work. After awhile I bumped it then the smoke started."
If it works, don't touch it. If it's busted, fix everything at once and not one thing at a time. Need to remove exhaust on this one to get to clutch cable just so you know. 7/10 would ride again.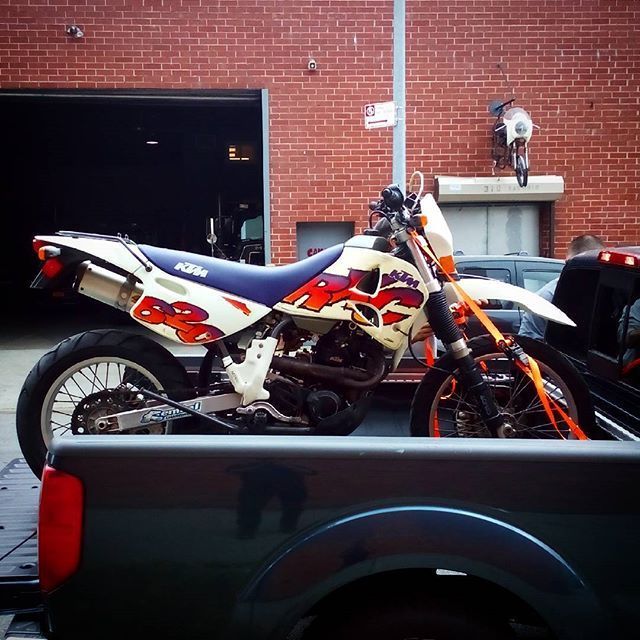 New chain and sprockets, one off the front. Super sticky BT090's that were hard as fuck to find. EBC disks, speed triple four pot calipers, nissin radial master, rebuilt rear caliper. New hagon shock built to customers weight, racetech frontend with gold valves built to customers weight. Clean carbs and jetting for exhaust, new clipons and other little ergo changes. I love these things so much.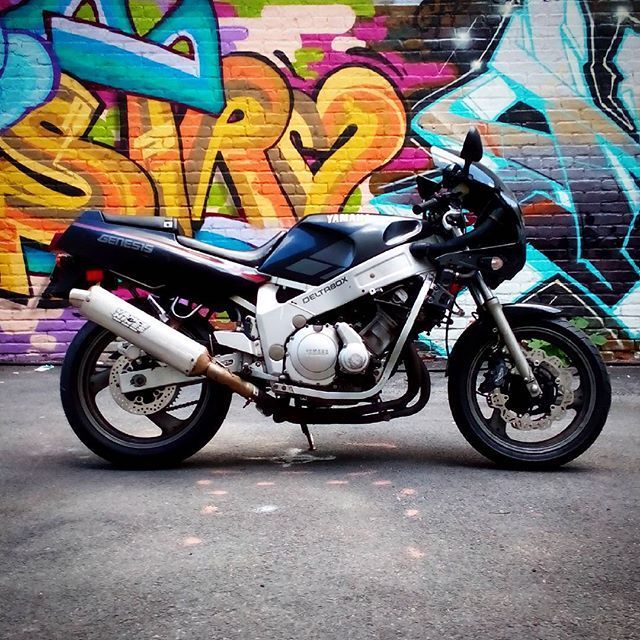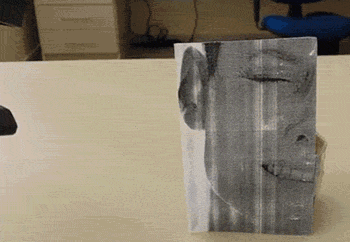 I got to go for a ride this year.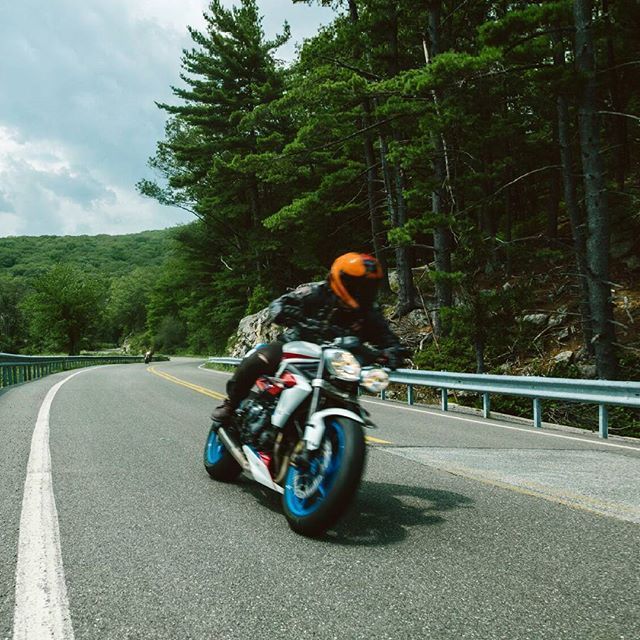 I got to drink a lot of beer with this guy this year.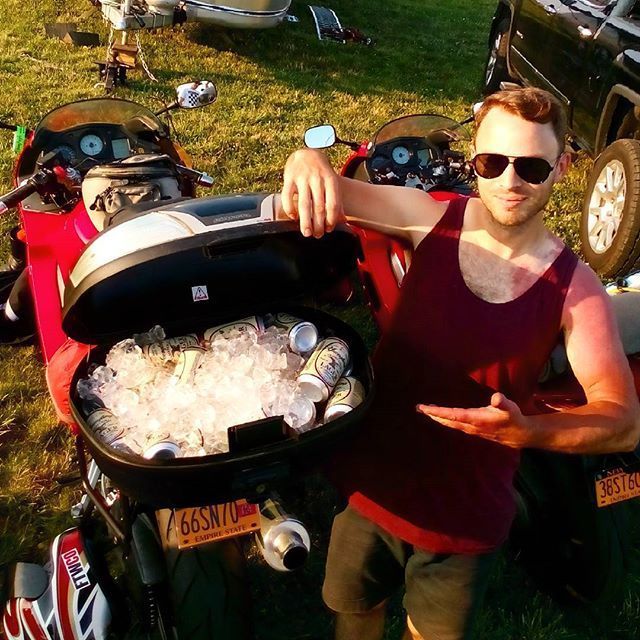 I got to meet my hero this year. With a beer.
I got to hear murder this year.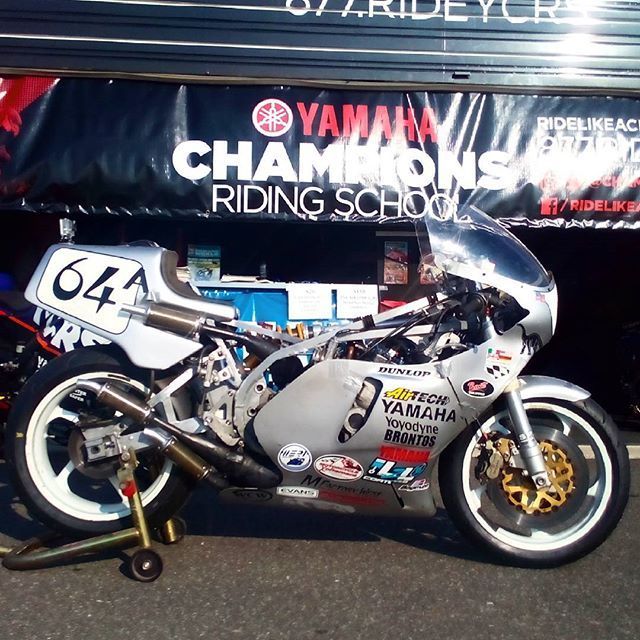 After doing stuff to Andy's FZR400/600 hybrid I got to take that for a ride. It is rad balls.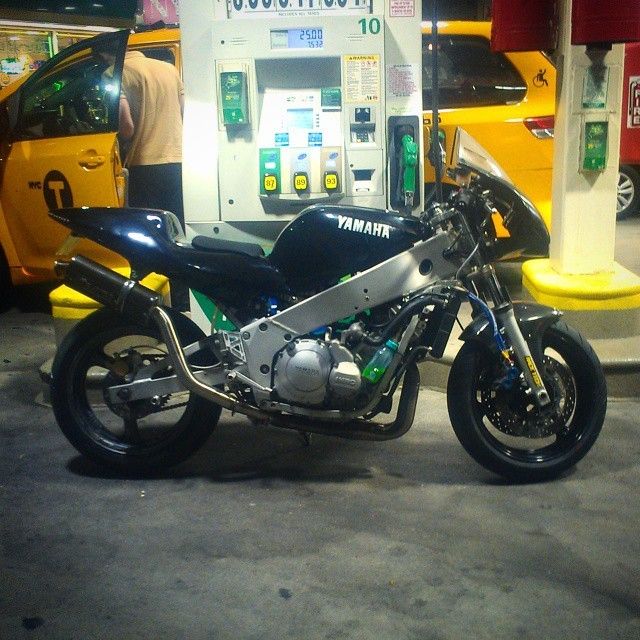 250GP Aprilia RS-W I got to worship.