Discussion Starter
·
#1
·
First post here, so please be gentle.
I purchased a 1977 Honda CB750K back in August of last year. Since then, I've pulled the carbs out in an attempt to clean them, removed hozes, cables, and anything else that will have to be replaced due to wear.
Problem is, that's where it stopped. Since I live in an apartment, and don't have a garage I can use, I haven't had the motivation to do a complete tear-down of the bike, since that what it'll need.
My plan is to do the whole "cafe" look and feel to it. I know very little about fabrication, modification, and all the things that come with it (electrical work, painting, etc).
What I
do
have, is a running 2005 Suzuki SV-650S with over 45,000 miles. She's my baby, and we've been through alot, including 4 lowsides, the 2nd of which claimed the front fairing.
In the process of "going naked" I began to experiment with small things. Painting, trimming, what I like to call "Dremel" art, decals, etc. I'll install something, see how I like it, then decided if I want to keep it. Through all of this, the light from my old CB made it's way onto the SV, starting my whold conundrum...
Does it have to be an old bike to be a cafe racer? Is there an age limit, model limit, or certain creed that comes with the title of "cafe"?
To me, the most important thing is that
I
like the bike. Everything after that is icing on the cake, so to speak. With the SV, I've honed my skills on several key skills that I figure will come in handy. Basic maintenance for one, but also painting (painted the bike myself), electrical (re-wired the front to accept the CB light), mechanical (rearsets, engine cam chain adjustment, etc), and other small things. Someday, I'll put these things to work on the CB... soon.
So, until then, I ask... does it have to be old?
Pics of the progress with ye old SV.
Day after I bought her out of the crate.
First attempt at giving it that "evil" look. [
]
Through thick and thin, we've been through alot...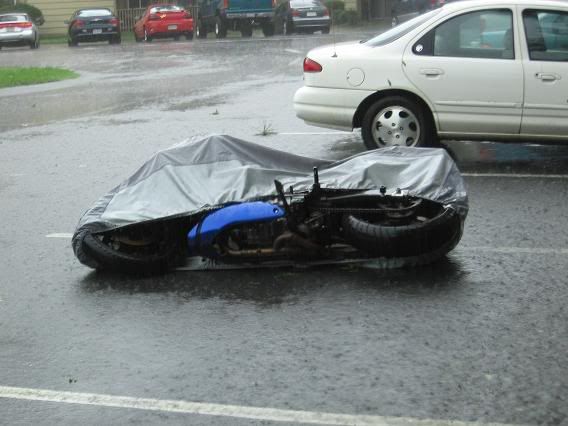 Dirty and nasty job after losing the front.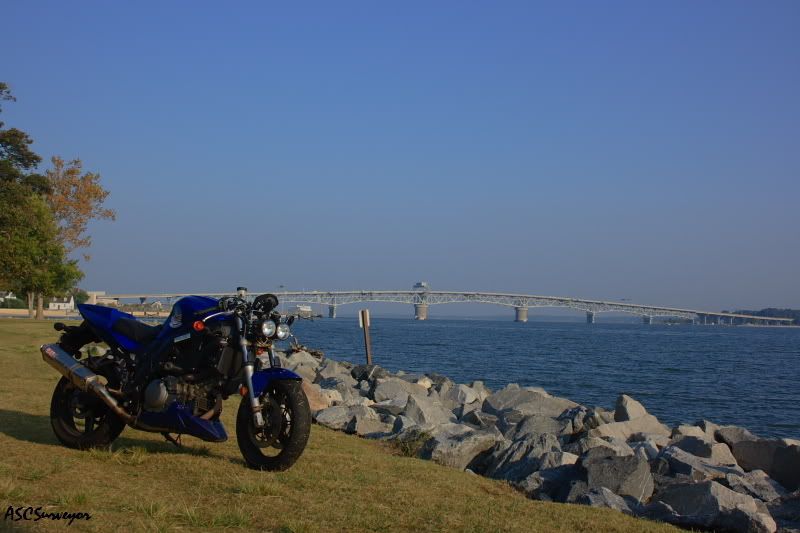 A little cleaner, with a screen.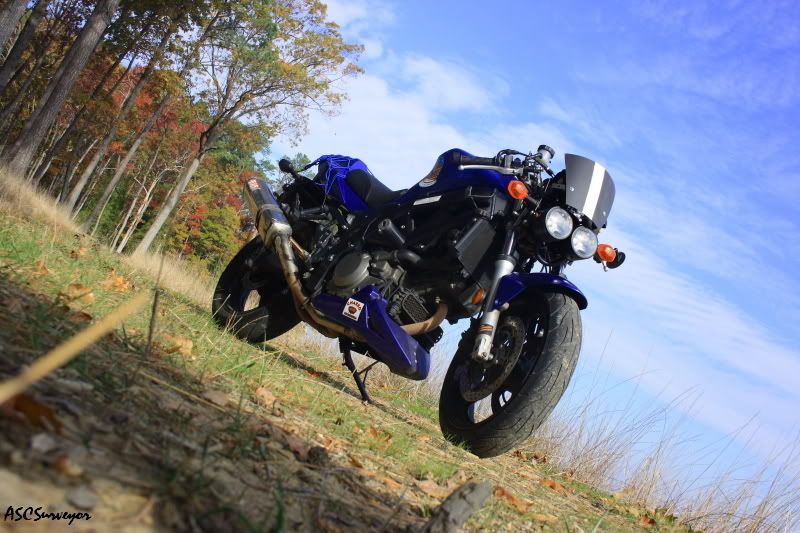 Chopped front fender, canabalized plastic from an OEM mini fairing.
First attempt at painting parts.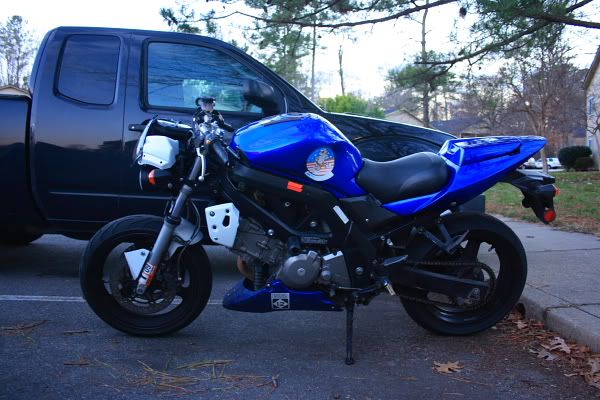 My makeshift "Paint Booth" (balcony on my apartment).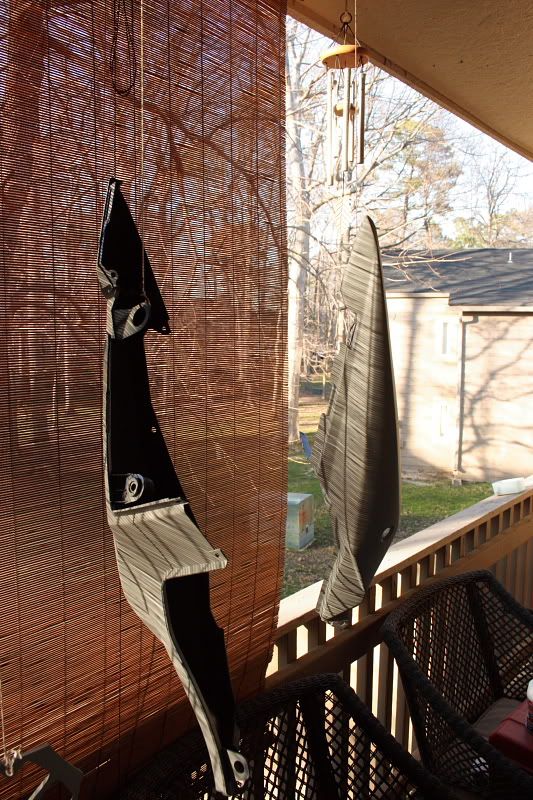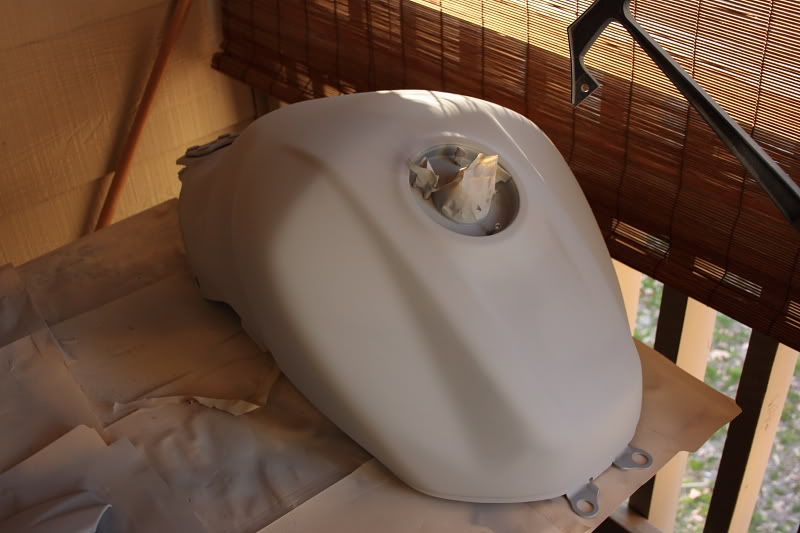 White is done...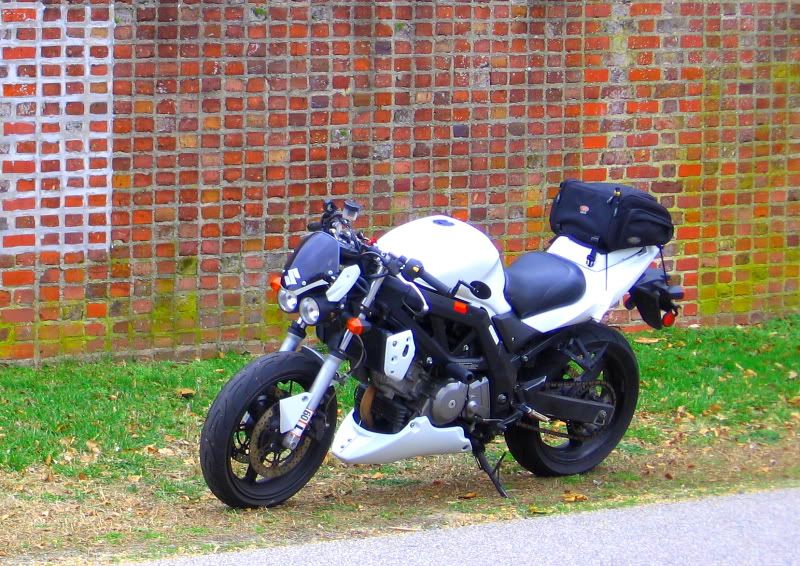 Custom decals from Tapeworks (Hard to tell the large red stipe with the small green one).
More decaling (small accent stripes on the radiator covers and fender)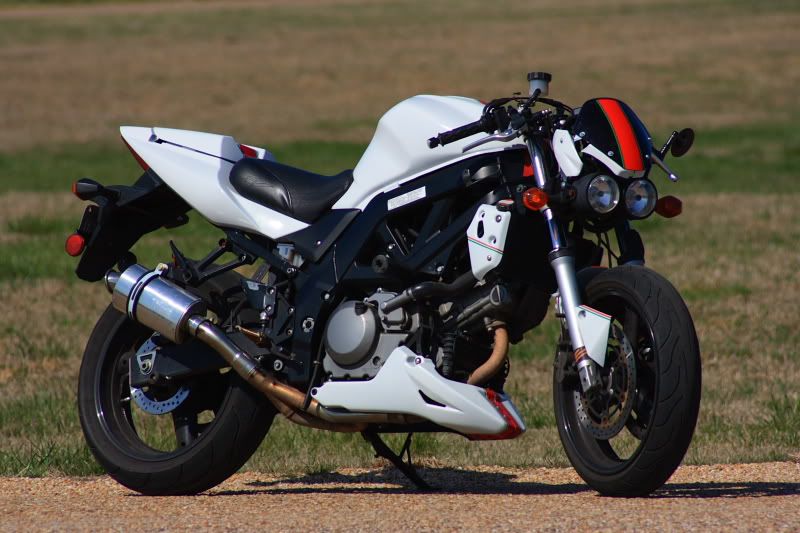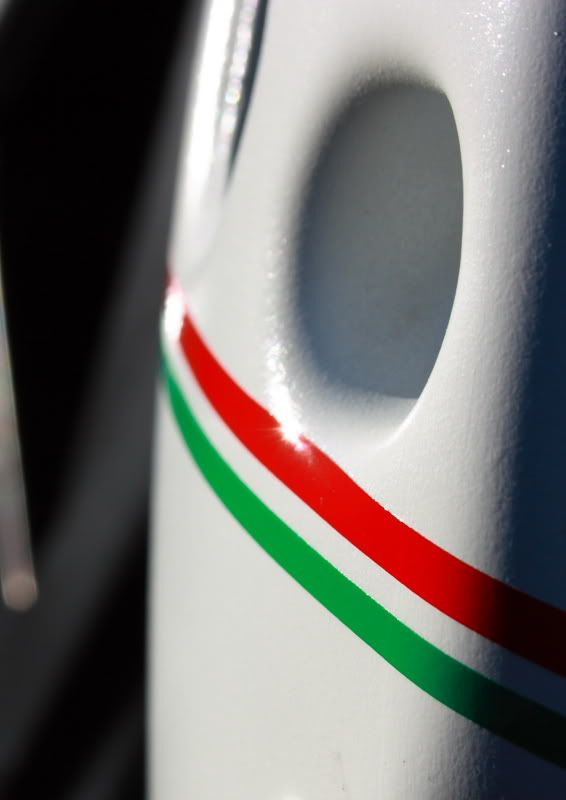 Rearsets installed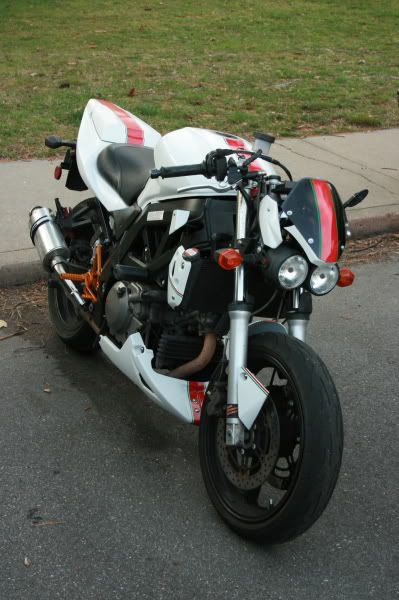 Re-badging...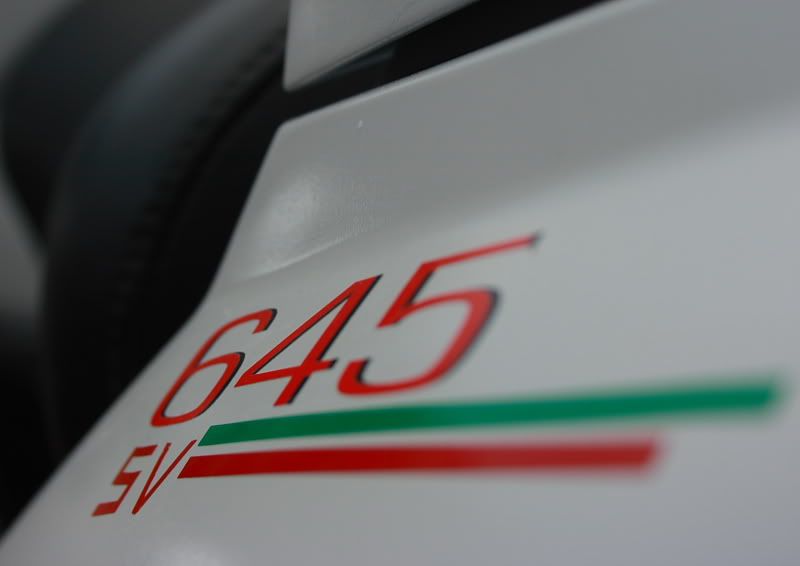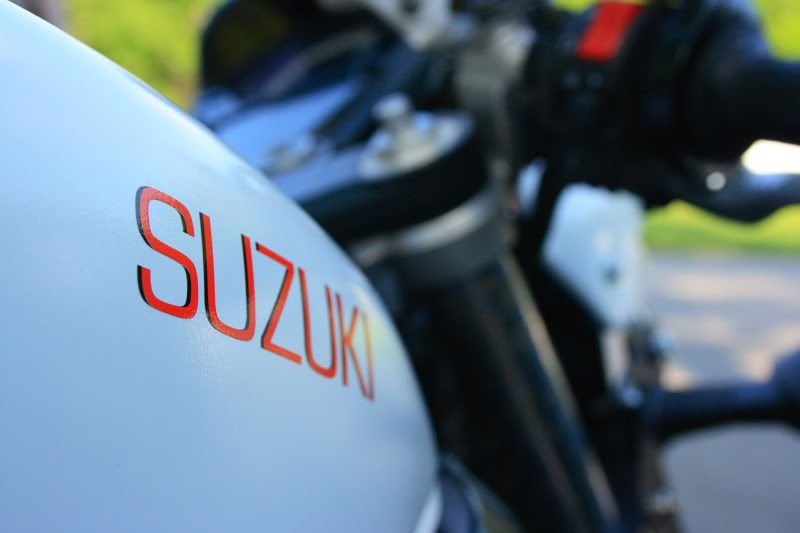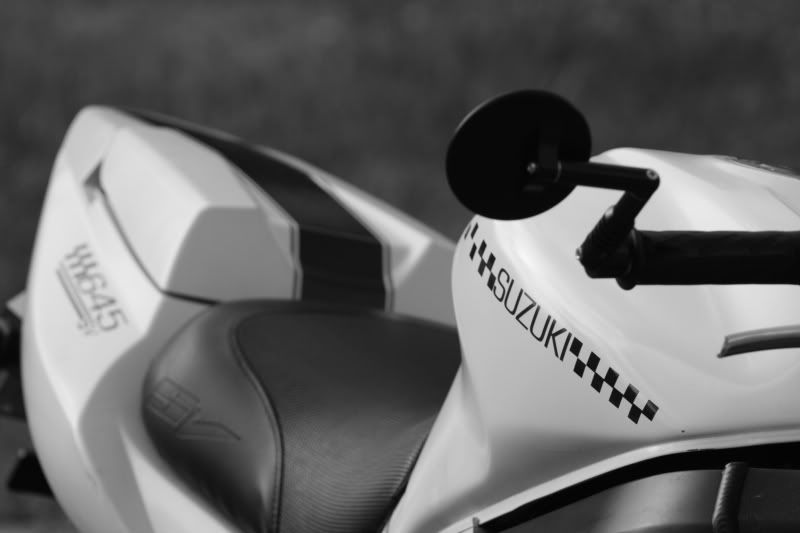 Thus far...
Any comments, criticism, suggestions, etc. are more than welcome... even the ones that aren't to friendly... [
]