BMW's are a great bike to cafe out. Here is mine and a link to lots of cafeboxers! I am not the greatest mechanic, but I find airheads easy to work on if you just take your time, read, read, and read about whatever you want to do to the bike before you execute.
http://www.rockerboxer.com/page/page/1415111.htm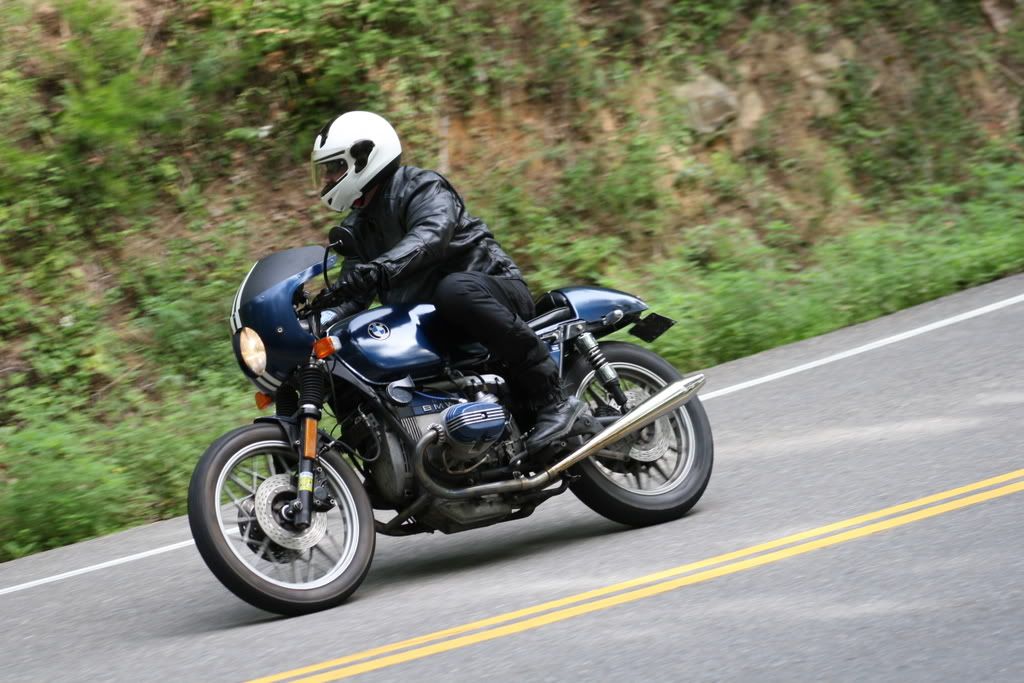 Yeller'
---
Ask not what the wanker can do for you, but what you can do for your wanker!