Discussion Starter
·
#1
·
I've got 3 bikes, a new house, 2 young kids and no time to ride and maintain everything. Can't sell the kids or house right now so here are the bikes.
1994 FZR1000 ------ $1400
Clean title. 25,000 miles, just had $700 service at Metric Motorcycles including new tires, steering head bearings, fork seals, etc. Frame and forks are straight, but the rear subframe is tweaked about ¼". Runs and rides fine. The Kehin flatslide carburetors are worth the asking price alone. Fairing pieces and some extra parts included. It's ugly but mechanically sound. Good drag bike, track bike or streetfighter project.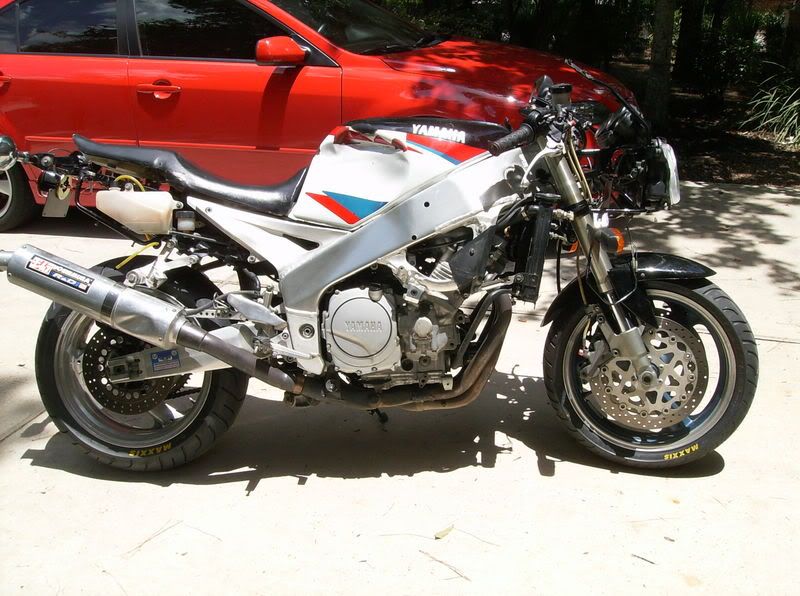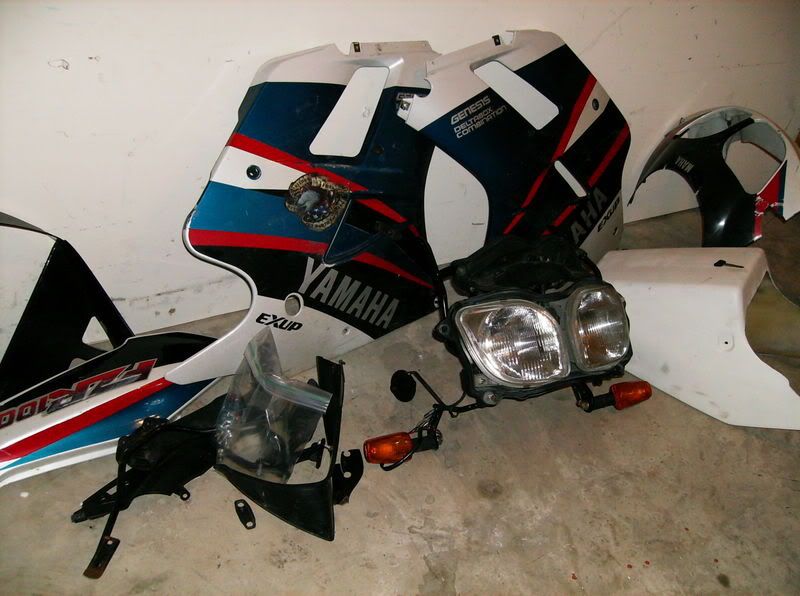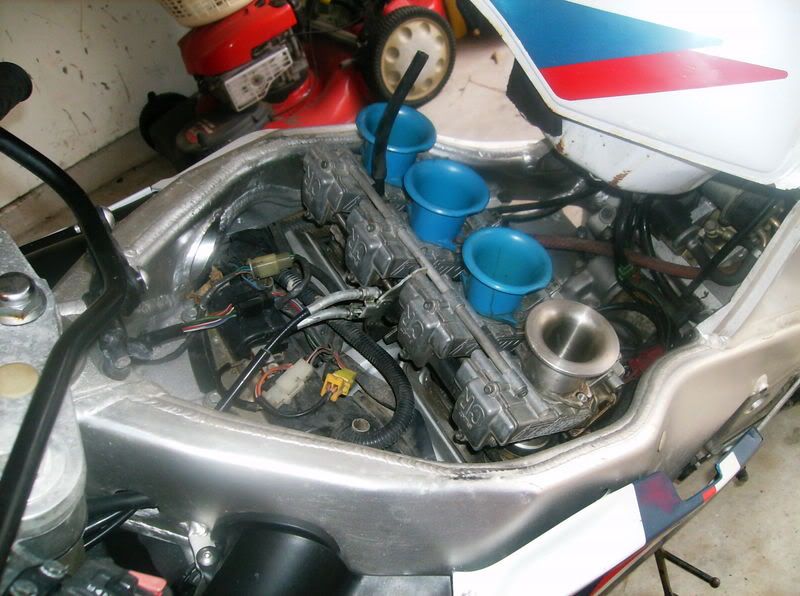 1984 R80RT ------ $3400
Clean title, current registration and inspection. 30,000 miles, new brake pads, caliper seals, carburetor kits, fresh plugs, oil and filter change, valve adjustment, carburetor synchronization. Corbin seat with the original tool kit underneath. BMW cover, two repair manuals, owners manual, complete extra fairing, windshield and fender in a box also. All stock, runs great, ready to go.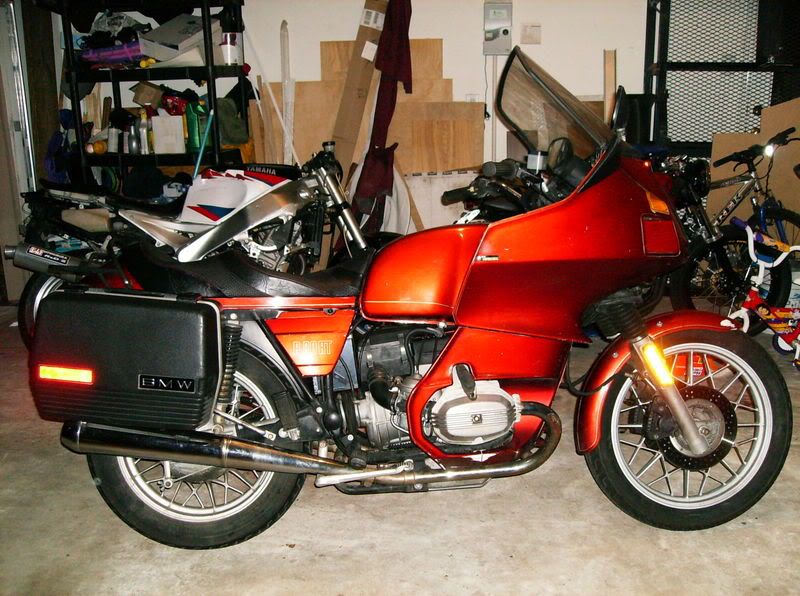 1975 CB400F ------ $3200
Clean title, current registration and inspection. 17,000 miles. A little pricey I know, but there's a lot invested. It's about 60 lbs. lighter than a stock 400F. Engine was disassembled, examined, parts renewed where needed and re-sealed about 600 miles ago. No leaks or problems.
New Dyna-S electronic ignition. Excel shouldered aluminum rims with stainless Buchanan spokes laced to powdercoated hubs with new bearings, seals and dampers…trued with a dial indicator to less than .015" runout in both planes. New BT-45 Bridgestones. Lots of custom parts – drilled and surface ground brake rotor, fork brace, gauges, ignition switch, clip-ons, triple tree, steering damper, seat, exhaust, aluminum rear sprocket, CNC'd fork pre-load adjusters, brake torque arm, etc... Tons of extra parts including a freshly POR-15 sealed gas tank stripped and ready to paint – also a complete extra engine with carburetors.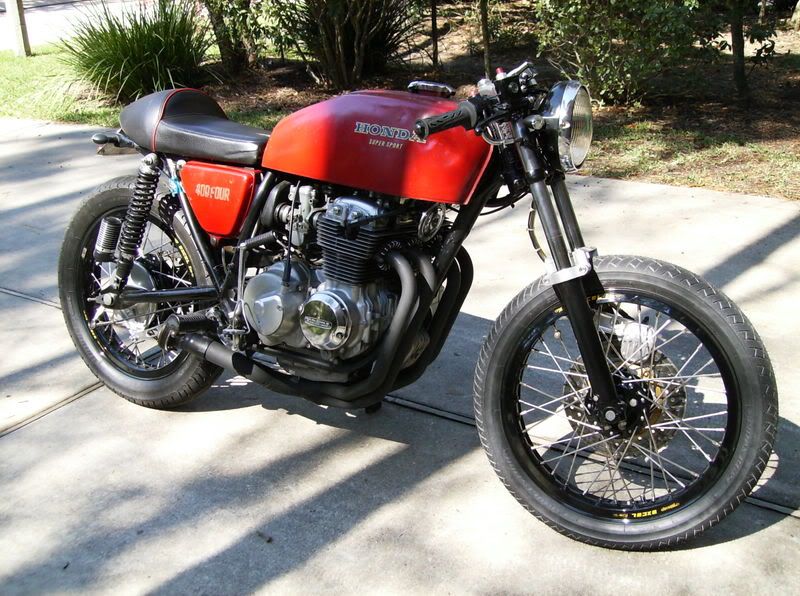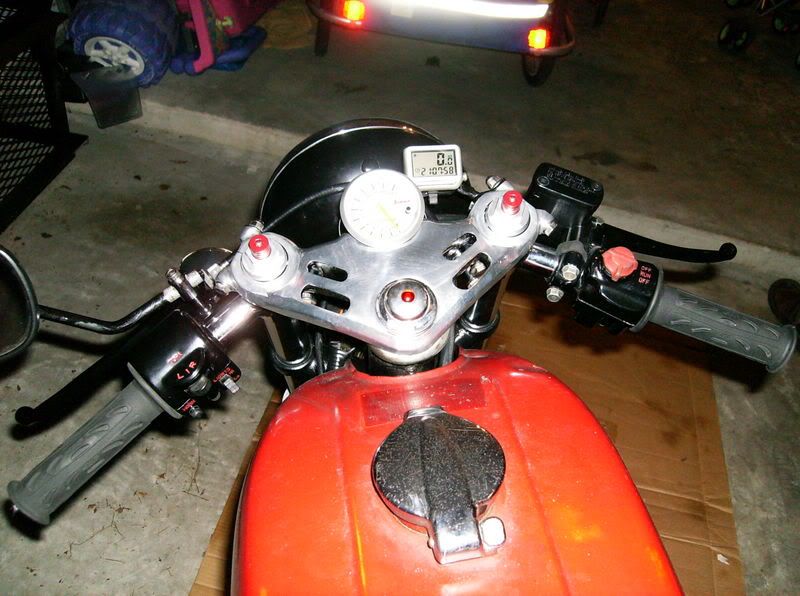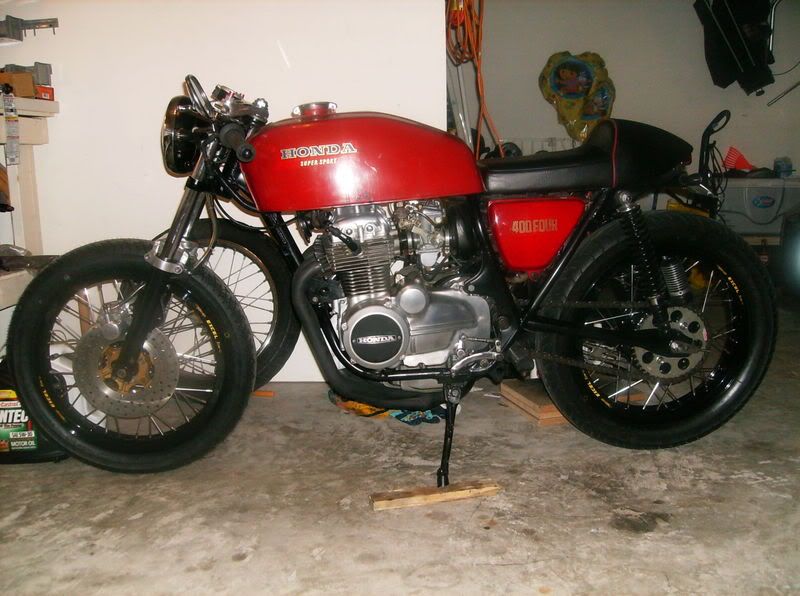 I'm located in the Woodlands, TX. (832) 216-6106 or send me a message through the site. Thanks for looking.