Discussion Starter
·
#1
·
here are some pics of what my bike looked like when I first bought it:
and here's what it looks like now: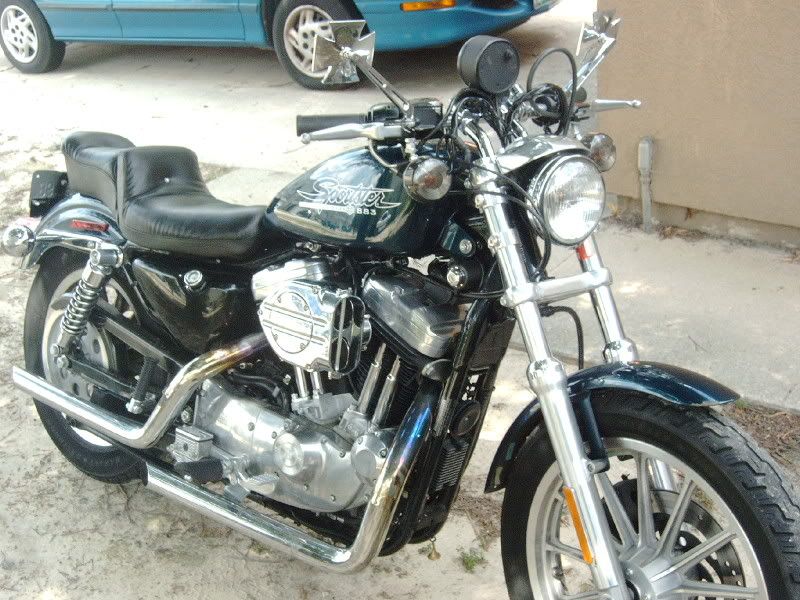 It already had the screaming eagle kit and drag pipes on it. As you can see, I've changed out the buckhorns for the drag bars, although I chose them b/c even though they are drag bars, they're small enough and set up such that they don't neccesarily have the *standard* look (at least, in my opinion...). I installed the kuryaken hypercharger the other day and am overall very happy w/it. I modified it though to work off the action of my throttle as opposed to just forced air. Although I need to tinker w/it a little more. I won't be doing too much more to it b/f I leave for korea, but when I get back, then the gloves come off. In the works are:
New rear shocks that perform better and are longer
a redesigned rear fender that will allow me to make a back cowl.
I'm hemhawing about the pipes, would kind of like to get more *traditional* looking pipes, but don't want to lose performance
A mikuni carb
some lighting changes
While in Korea, I'm going to work on designing the tank I want, and finding someone to fabricate it.
A Tachometer set
Those are the major things I'm working towards. There are little things here and there that I'll probably change. But the list is already long right now, so I'm just going to stick w/that for the time being.
Overall though, I'm extremely happy w/how it's coming along.
m.