starting to look good...real good. I'm not a big fan of the maltese cross mirrors but hey it's your bike.
Since you have drag bars on it, why not go for the street legal drag bike look...really easy to replicate with a sportster and just looks badass.
airtech makes this one piece drag body for sportster frames that will help you clean up the look of the bike.
sporty drag bike:
found this image somewhere on the web...sporty cafe fron australia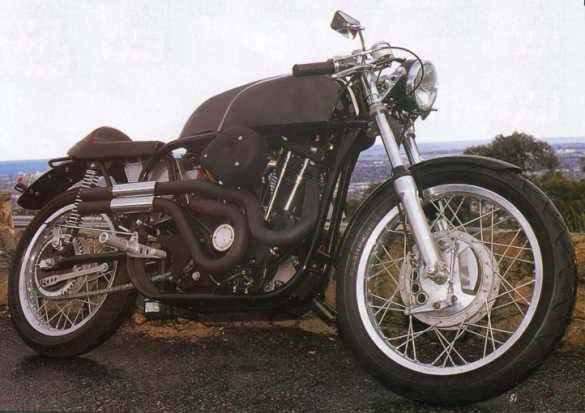 sundance engineering is built this and does racing parts for sportsters to replicate the xr bikes of the 80s: