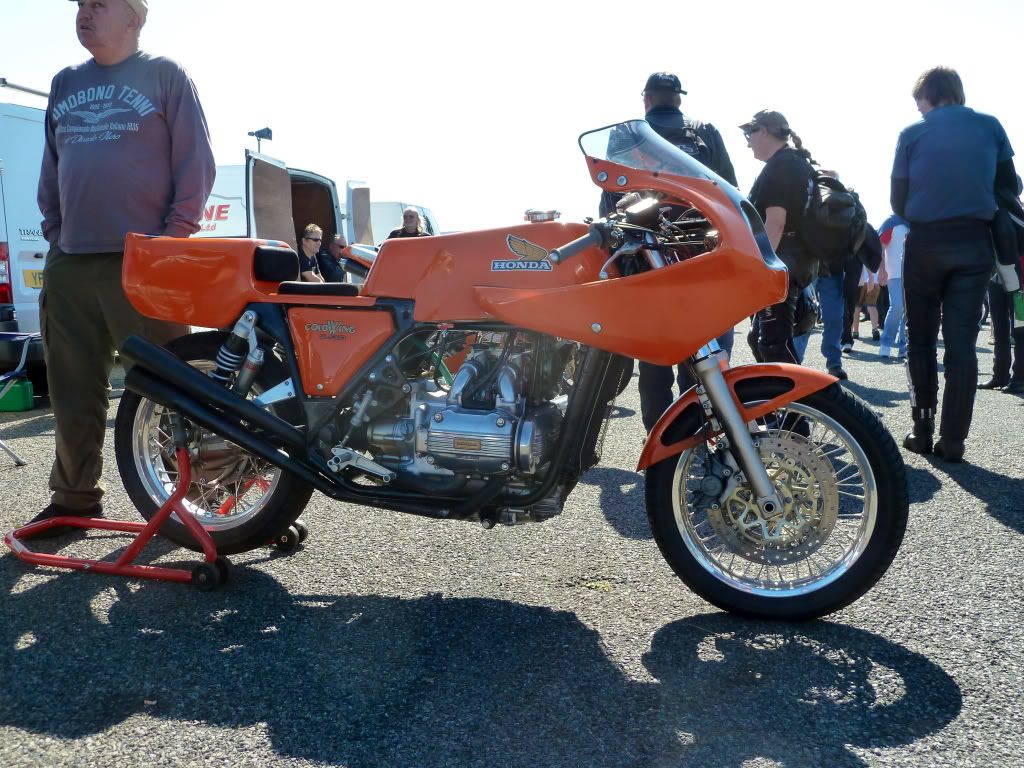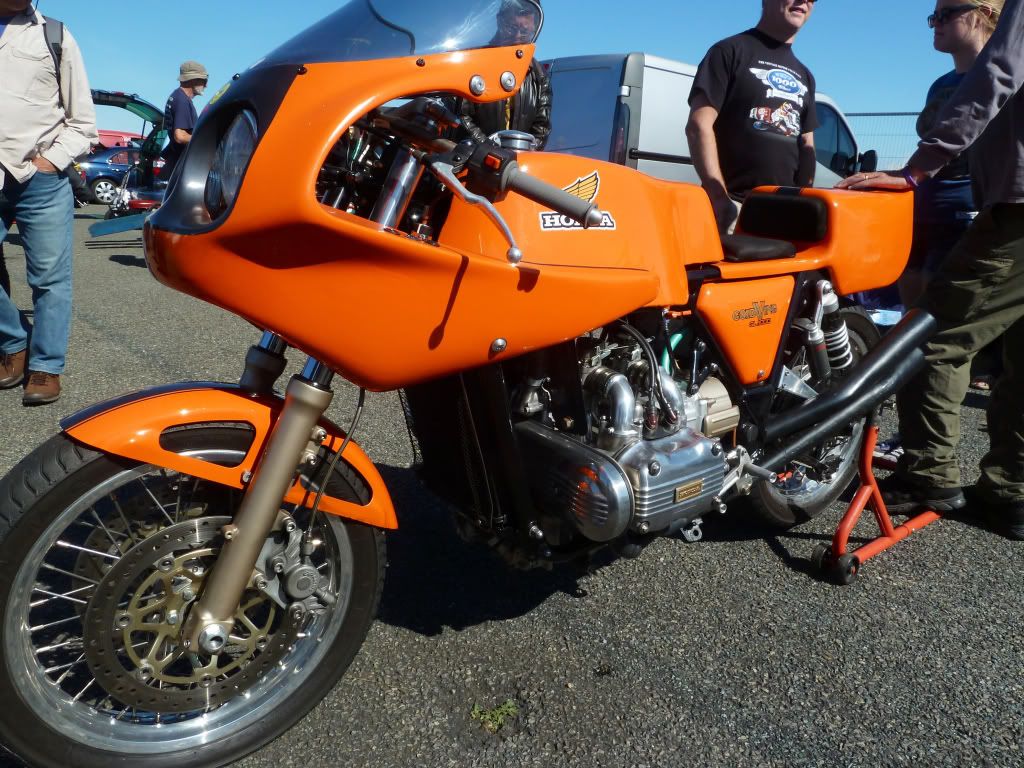 "Café" (in quotes) Gold Wings seems to be more and more of a thing (see the
NGW forum
), and to me it's just...weird. Like,
Japanese bosozoku scooter
level weird. This particular racer-ized GL1000 is the only one I've seen, other than
Randakk's
blown Wing, that looks at all decent (other than the unfortunate duck-face fairing). IThe build quality seems to be a cut above the norm, and I have to admit that it looks kinda cool. But...still...
why?
It's still a GL1000, no matter what you do to it. I've not ridden a 1000, but if they handle anything like the GL1100 I rode (once!), there's no amount of help that could make this a good idea.
Or is there something here I'm missing?