Discussion Starter
•
#1
•
Craigslist score
Bought a TIG today. Two year old Lincoln Precision TIG 225. Seller runs a welding shop out of his garage. He got an ongoing job welding thick aluminum parts together for a machine shop so he upgraded to a larger, water-cooled machine.
Life's good...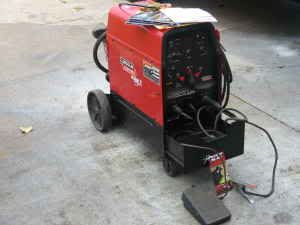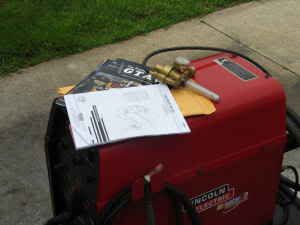 Need to get a tank and tungstens.
The seller said he'd gone to 90/10 Argon/CO2 on his MIG. I'm thinking about putting pure Argon on mine so the tanks interchange. Thoughts on this?
Do I really need a dedicated grinder wheel for sharpening tungstens? Don't care about wrecking the wheel. I'm talking more about contamination.