+1 on the euro or superbike bars if you are going to continue to commute with it. It is how I setup nearly ever commuter bike I have ever owned.
I am not a fan of stem mirrors either but mostly because I am tall and all they do is give me a clear view of my shoulders. I usually mount large, old fashioned, rubber mounted, bar end mirrors (not those CRG style small pieces of shit that are literally useless) just because I get a clear look of what's behind me. I rode in NYC, in the heart of manhattan, like this for years and the worst I ever got was once in a while I would catch an SUV side mirror while lane splitting.
for example: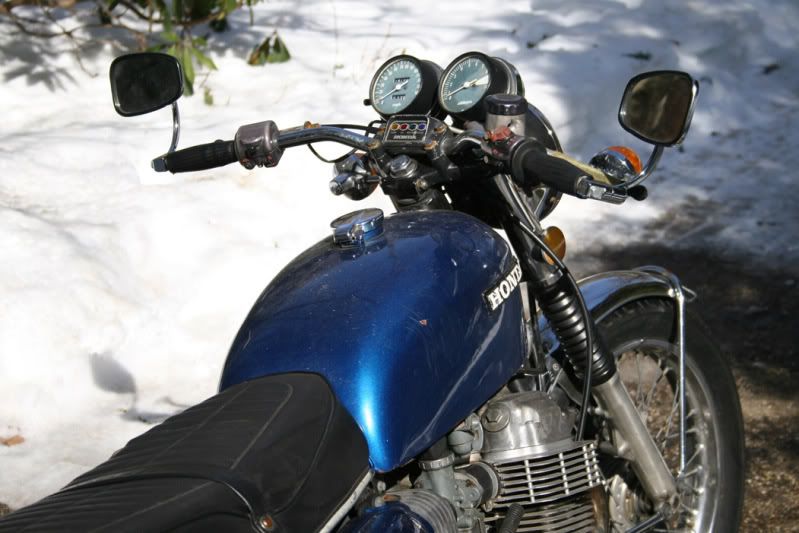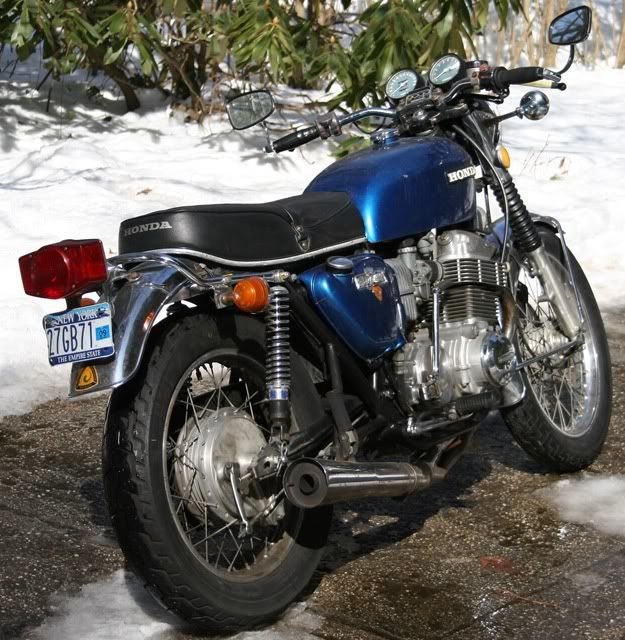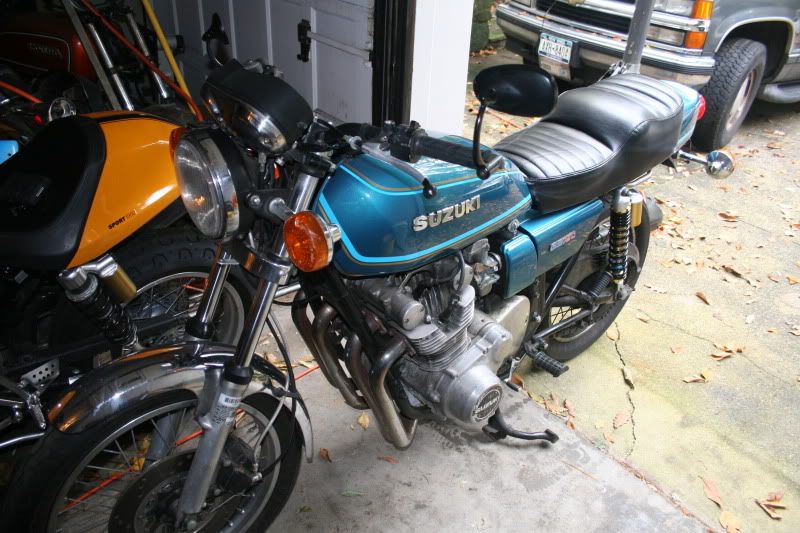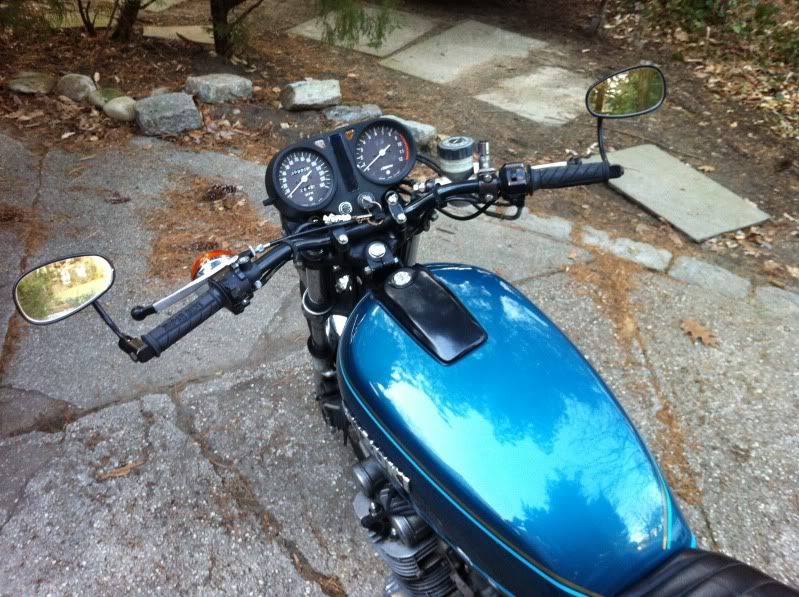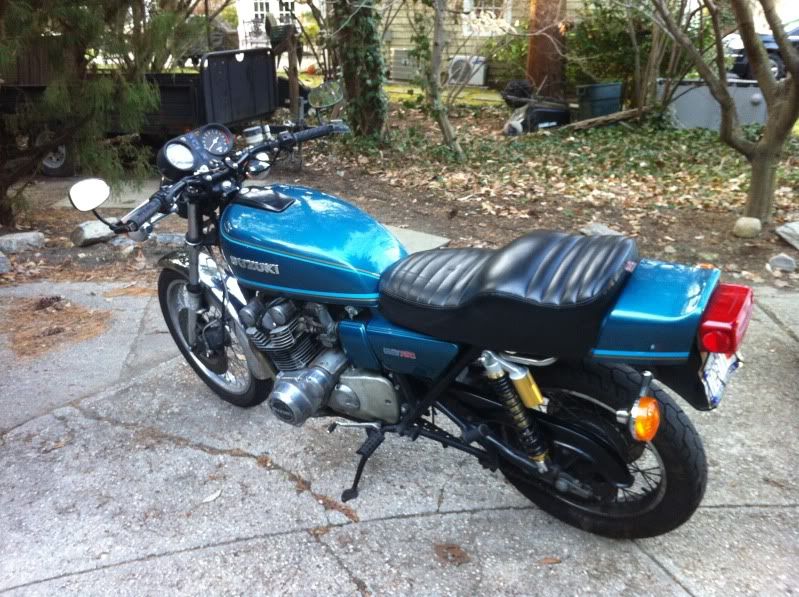 As for the halogen, I don't know if the twins are like this but on the fours if you switch to a halogen you might burn out your ignition lock unless you run a resistor in there because the headlight circuit runs through the ignition switch.
unless you are on your tip toes I wouldn't lower the seat any because it is probably comfortable.