Discussion Starter
•
#1
•
I know, not really the best bike for a cafe project, but it's what I had available. paid $600. You'll find this to be a learning experience from me, so though i'm anticipating a lot of criticism, any and all help is greatly appreciated.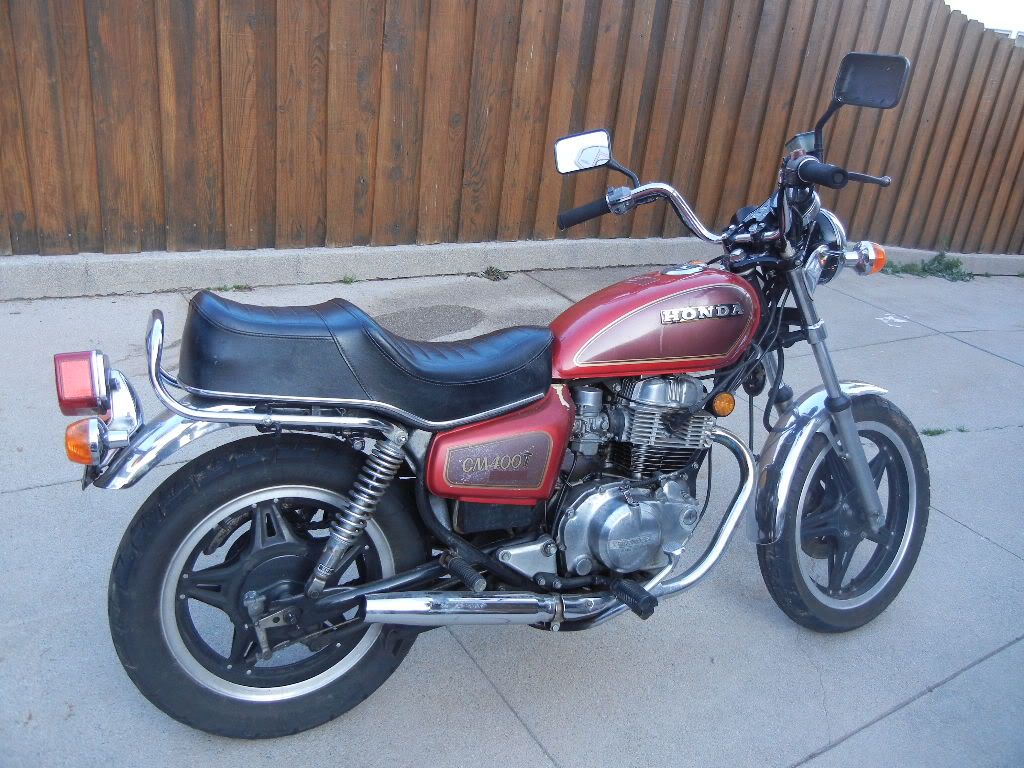 When I bought it, it hadn't been started up in over a year and still had gas and oil in it. Also the bars were bent, clutch lever broken, and headlight and blinkers broken. (maybe I overpaid a bit.. like I said, learning experience)
I drained all the fluids, put in new fluids/filters/ and cleaned out the carbs (which were actually pretty clean to began with believe it or not)
Also, threw on some clip-ons and ordered a stock seat from dimecity.
what it looks like now: still a little rough around the edges, but slowly making it my own.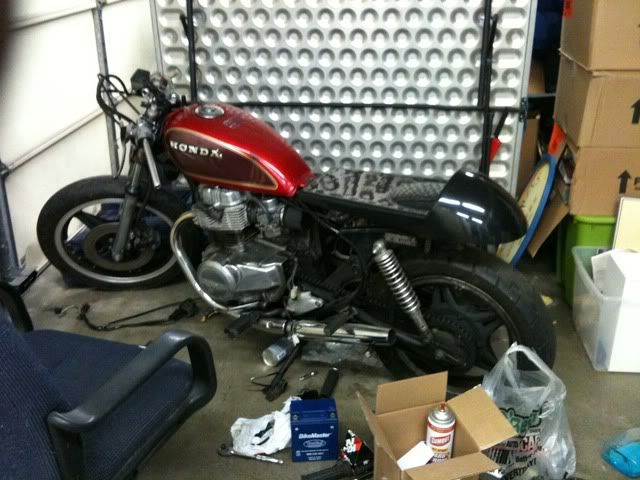 i finally got it all back together and tried to fire it up over the weekend and:
nothing. I pushed the button, nothing happened.
To test the starter magnetic switch, I touched the cable leading to the starter to the cable leading to the battery (bypassing said switch) and it turned over without problem.
I actually thought it'd start like that, but no dice.
I pulled out a spark plug and repeated the process, and it doesn't appear to be sparking. Any ideas? Could it have anything to do with the lights and crap not being there anymore?
I know I approached this all wrong, but this is the situation I find myself in now.
Any advice?
Also, my carb seems to be leaking a little bit of fuel from the bar that connects the two carbs. Does anyone have any input on that? I don't remember there being a gasket on the inside there, but i'm going to take them apart and check it out anyway. Probably going to look for a kit that contains all of the carb gaskets if I can find one.
Any words of wisdom from you guys would be awesome. I'll be messing with it this weekend anyway and I'll report back if I find anything.
p.s. sorry for not filling out my profile yet. it's late and I work early tomorrow.
My name is Travis, I'm a total noob, and I live in southern California.