Discussion Starter
•
#1
•
Howdy all!
This, being my first post, is going to be a self introduction as well as my bike introduction! (Not sure if my bike is technically a cafe racer, but I like to think of it as one!)
My name's Dave and I'm actually a huge classic Japanese car aficionado. I currently own five cars (1967 Mitsubishi 360, 1971 Fairlady Z, 1973 Isuzu Bellet, 1988 300ZX SS, 1991 March Super Turbo). I tend to fall in love with the more rustier ones and slowly coerce them back to life.
I've always been a huge fan of motorcycles, but never had the guts or confidence to buy one and get my license. That didn't stop me from riding on the occasion (learned on a CL350 Scrambler, then rode my brother's CX500 quite a bit). Then I moved to Japan and was presented with an interesting option. Anything under 50 ccs here can be ridden legally on just a driver's license. This meant I could get my sea legs back, get comfortable riding and then shoot for a real license. Which left me with the trick decision of deciding what bike to get. I flirted the idea of an old Yamaha YB-1, but realized they were far too small a frame for me (I'm a tall dude). After looking around, I realized I really only had one choice. So this past February, I took the plunge and picked this up!
Sorry for the blurry picture (there are clearer pictures down below). This would be a Honda Dream 50. So, what exactly is a Dream 50? Well, it's a bike that Honda built in 1997 as a tribute to the old CR110 racer that competed in the 50 cc gran prix. The Dream comes with the world's smallest mass produced twin cam, 4-valve engine! It has a proper 5-speed transmission, discs up front and in the back (with a twin piston caliper up front) and an engine that rev's to 11 grand out of the box. It only makes about 6 horsepower, but that's actually enough to run this thing up to about 80 kph, which is screaming for a 50!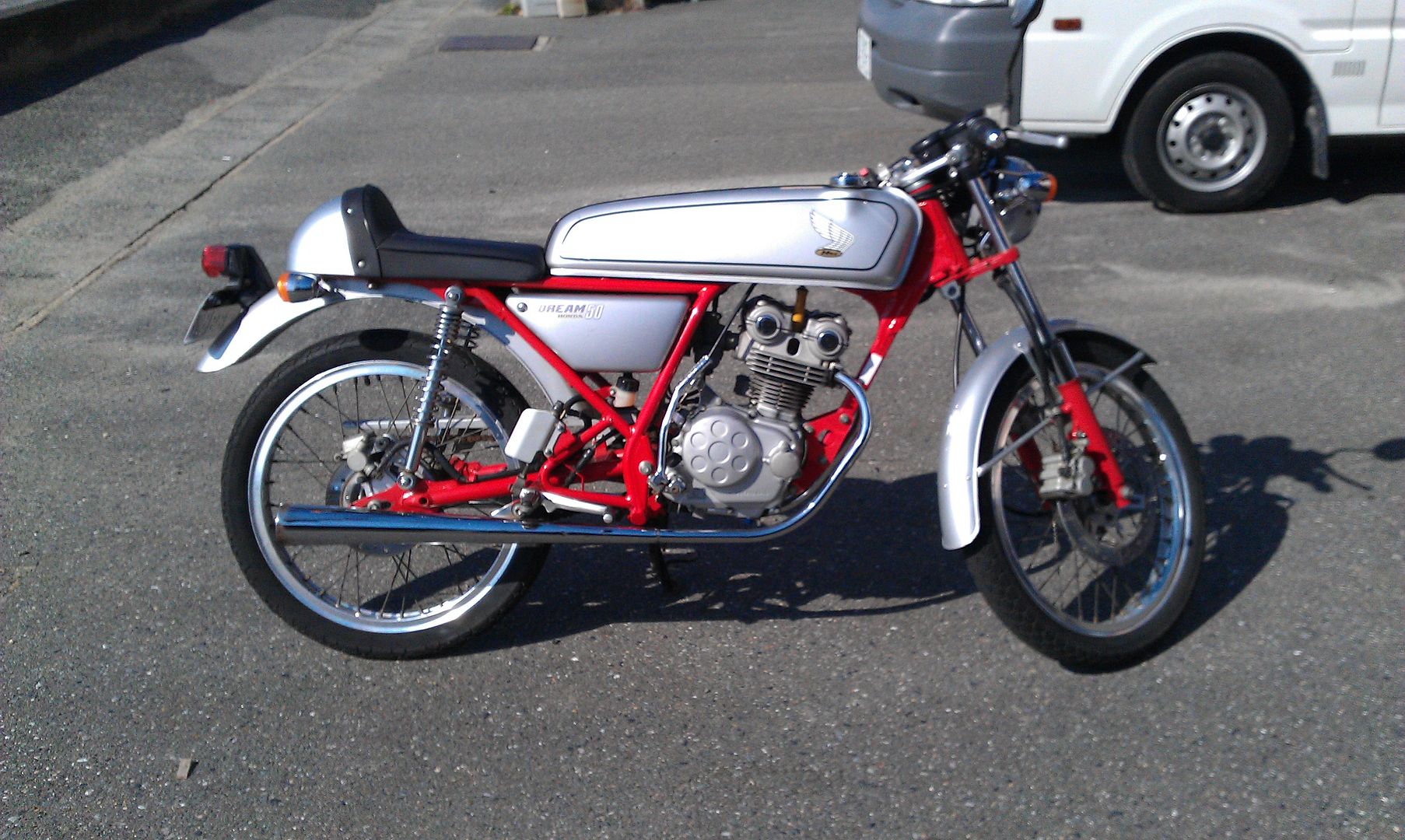 So, I actually picked the bike up in Okazaki, which is about 45 minutes from here. I was going to ride it home, but since I hadn't ridden a bike in over two years, I was naturally a bit nervous, haha.
]
Fortunately, everything went buttery smooth! I initially got the bike as just a learners bike, but it quickly grew on me! However, I can't leave well enough alone. I really wanted to kill the side covers and air box. This meant I needed to kill the battery too, which is fine as the bike is kick start and runs without a battery. However, without something to smooth out the output from the stator it ran very poorly, not to mention the electronic tacho didn't function at all. The answer? Capacitance, and a lot of it.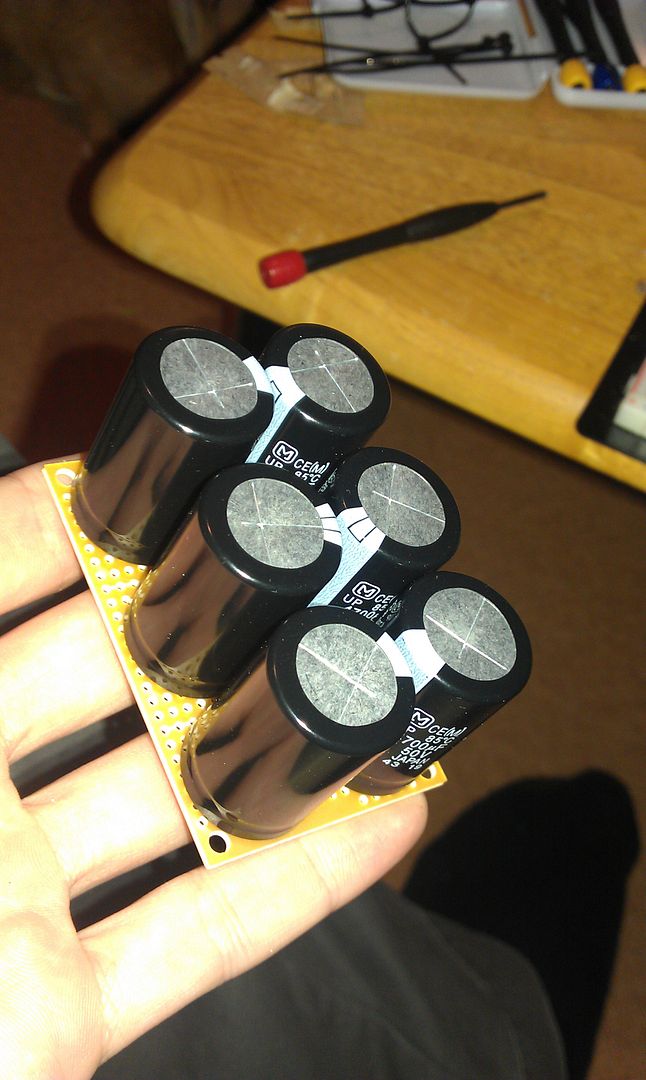 That's six 4,700 uF 50V capacitors soldered in parallel. That's actually enough capacitance to keep the neutral LED illuminated for a solid 45 seconds after the engine is shut off. Not bad!
I was also planning on ditching the rear fender for a much cleaner look as well.
In the rear fender's place, I wanted to put in a nice plate to shield the bottom of the seat, electronics and carb from road grime. A good fender eliminator kit is about 8,000 yen on Yahoo Japan, so I figured I could do better. So for about 1,000 yen I picked up a nice large piece of aluminum. I then mocked up what I wanted with a piece of cardboard and then transferred the measurements over.
I stuffed the capacitors up in the small area just behind the seat (unfortunately didn't nab a picture of that), built up a simple bracket for the brake light and license plate and bolted it all in!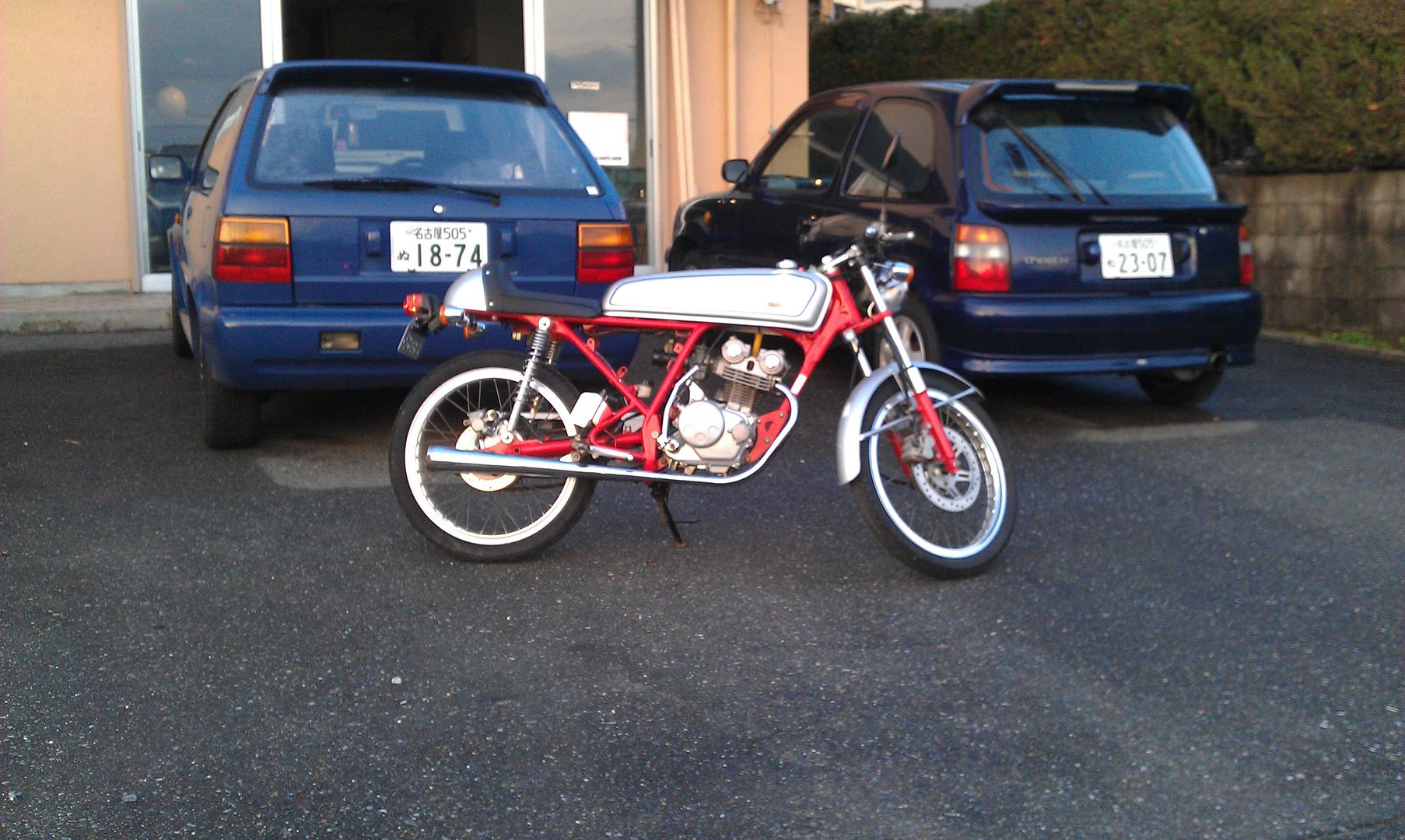 Interestingly though, by killing the airbox, the engine became completely unusable below 8,000 rpm. I knew that just the airbox alone couldn't be responsible for this, so, naturally, it was time for a carb clean and a new plug!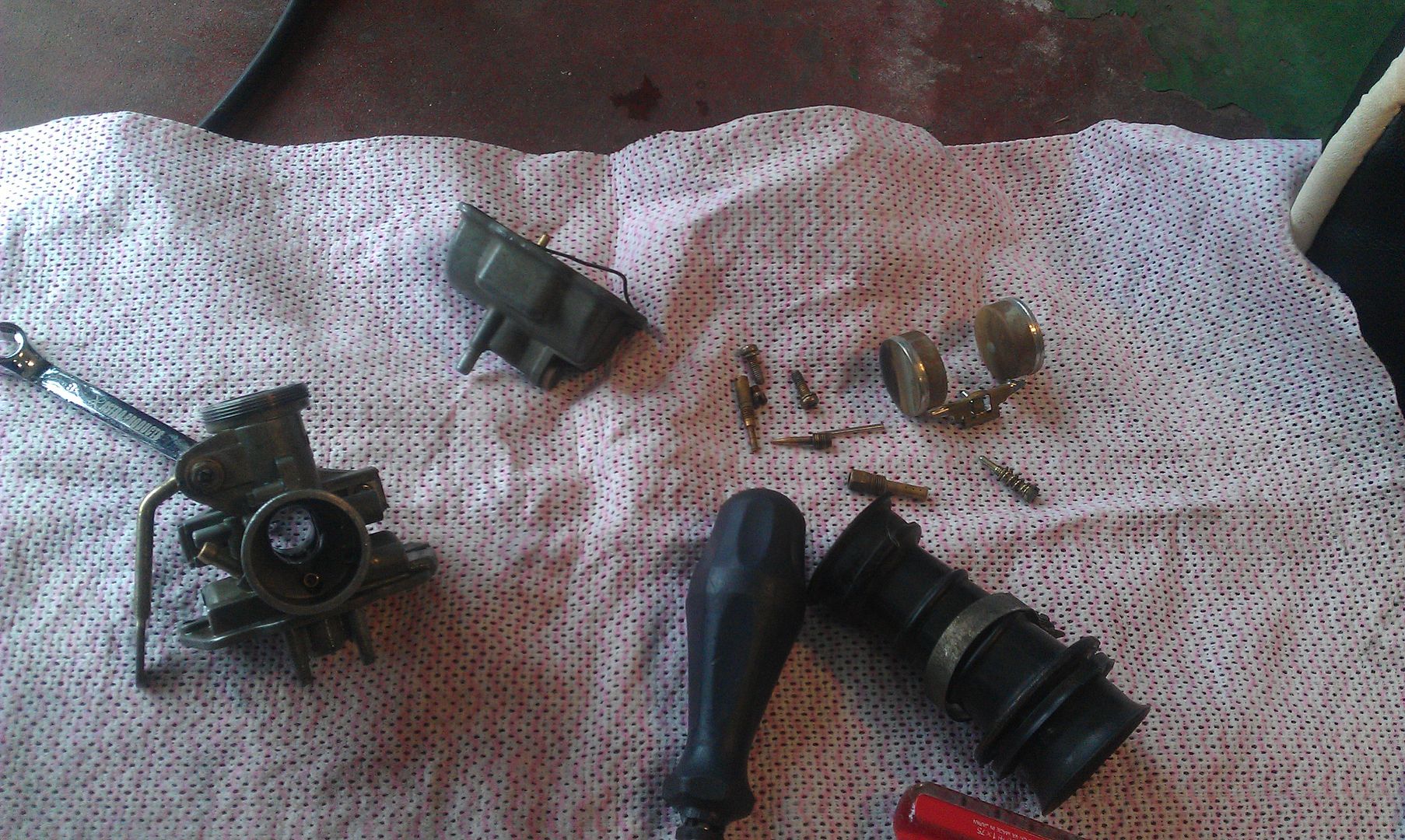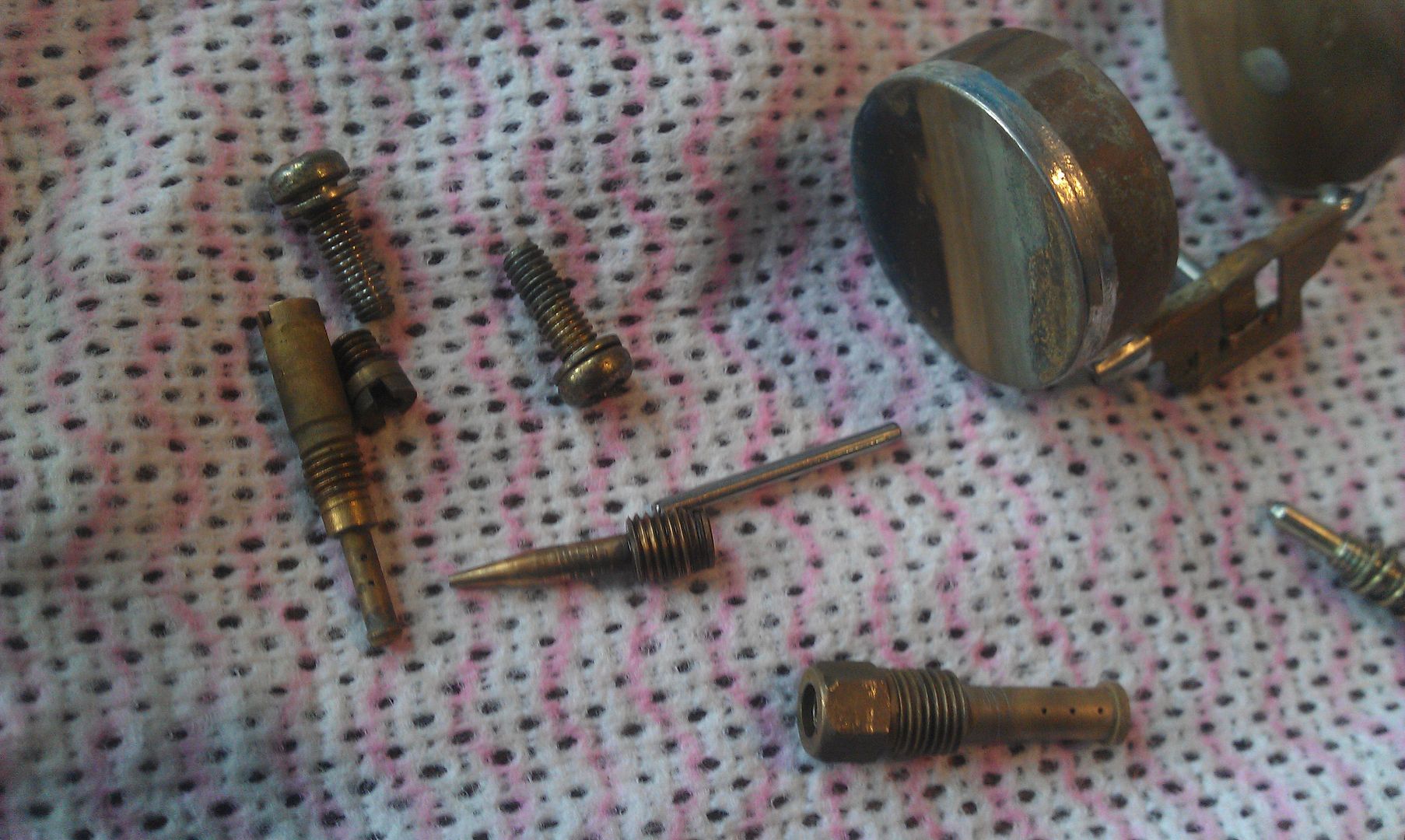 New Iridium plug!
This made the engine much easier to use! There's still nothing below about 5 grand, but keep it above that and it pulls clean and hard all the way 13,500! Then, on the last weekend of the Sakura bloom, I pulled my Mitsubishi out and my girlfriend and I got all dressed up for some fun pictures with two of my toys!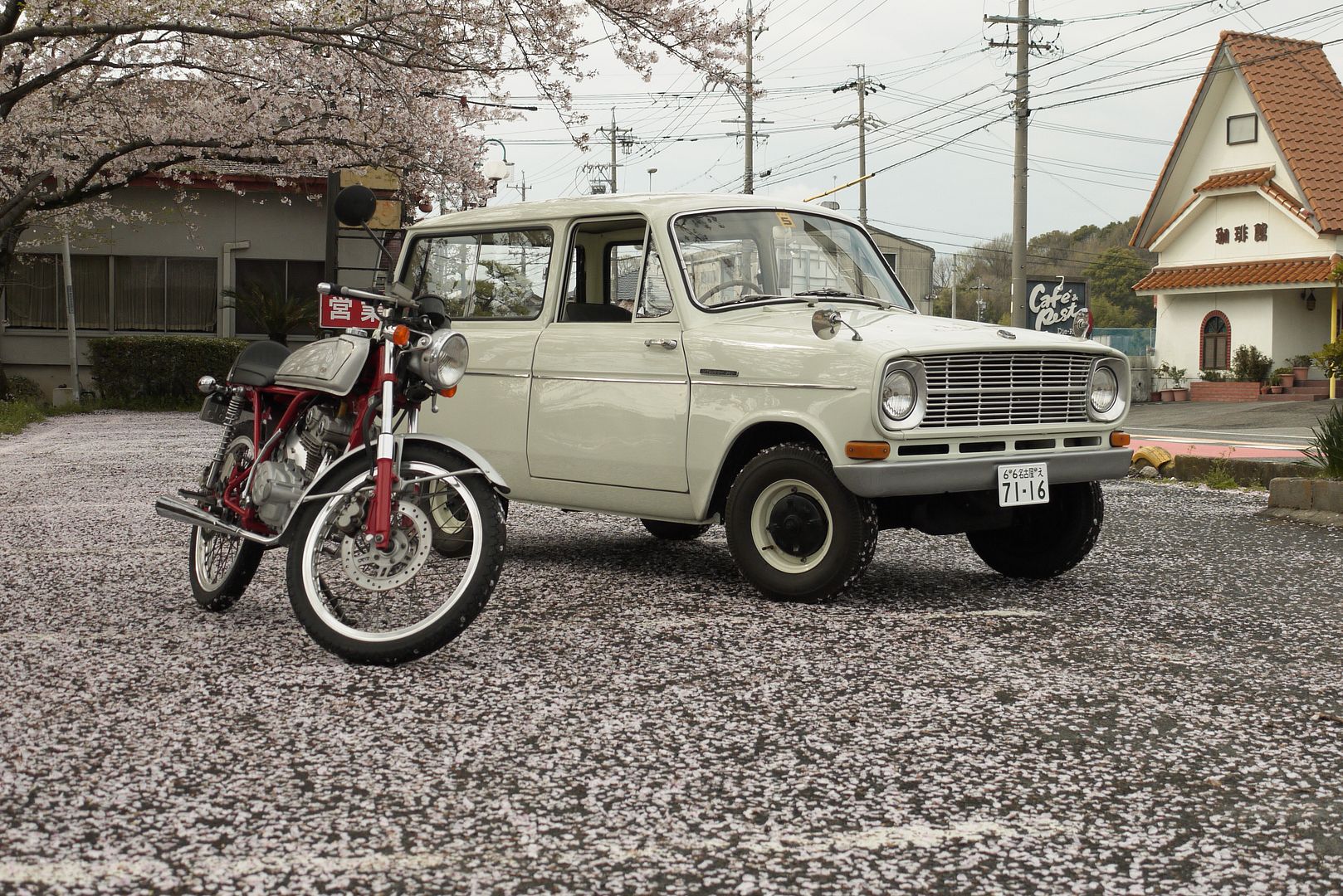 This one is just of the Mitsubishi, but I thought it was a good picture, haha.
Back to the bike!
Since these pictures I've put new tires on it, rebuilt the front and rear calipers and dropped in brand new pads. I got some other goodies planned for it as well (carb, pipes, 15,000 rpm, etc.), so I definitely plan on keeping y'all updated on the progress!
Thank you guys for looking!
Cheers
David