Discussion Starter
•
#1
•
Well, after 3.5 years of being without a motorcycle...enough is enough. I've decided to get back into riding, and have been enamored with the cafe-styled vintage racers for quite a while before stumbling across this site. Thanks to everyone here for an informative community.
So, a little "history" about my riding up to this point. Rather than be all wordy, I'll just link some pics...for my own sentimental value if nothing else.
First bike: 1997 YZF600r
I had fun with some small visual mods before getting into the performance aspect of things...I like to tinker and didn't need to make the bike faster at the time. Eventually re-jetted the bike and added an Arrow full exhaust. Then my neighbor sold me this:
#2 - 2003 Yamaha R1
Perhaps I took things "too far" with this one. Velocity stacks, Akrapovic full Ti exhaust, professionally mapped Power Commander. It was a rail in the corners, much lighter than the YZF...and had gobs of power. I eventually wrecked mid-turn on the street, repaired the bike, then decided to get on the track and play properly. Sold the 600r that I had still been hanging on to, and picked up...
#3 2003 CBR 600rr:
First upgrades to the bike were brakes and a full suspension rebuild. I eventually got my CCS license and started spending my weekends on the track (Jennings GP was a second home to me). Eventually wanted to be on the street too...so...
#4 2007 Triumph Speed Triple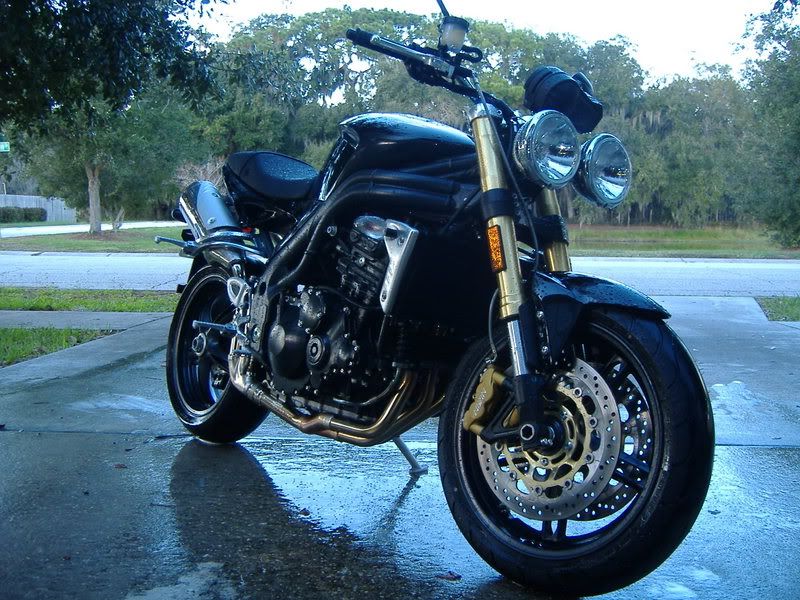 That's where the euro-styled naked fetish began...and never seemed to go away. On track days I started staring at the vintage bikes out on the track, then got into watching some of the classic AMA races that friends had stashed in their collections. Shortly after though, I moved cross-country to find a job and had to sell both the Speed Triple and the 600rr...which left me bikeless.
3.5 years later...here I am wanting to ride again, and decided that I'd build a quick little vintage bike to satisfy my guilty pleasure. I really want this next purchase to be something I hold onto for a LONG time. I threw out a wide net initially, but have narrowed things down a bit. I'm pretty much on the hunt for a GS550 or CB750 now...hoping to find a bike that's running strong with some cosmetic flaws that I can easily iron out. Don't worry though...I'm not going to build a blingy hipster starbucks cruiser
I'm purchasing the bike to ride the piss out of it and enjoy every second of owning it. If this doesn't help ease any doubts about me being a hipster newb...I don't know what will...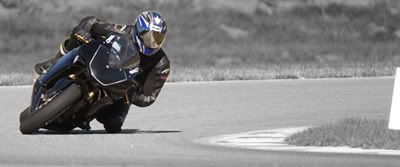 Anyway...hello everyone! I'll probably keep you guys updated on my search. I've been looking on the low end of the price range for now, in case I come across a deal...but within the next couple weeks I hope to have a budget of about $1200 to pick up a decent machine.