Discussion Starter
·
#1
·
I posted here once in the technical section about a carb problem I was having but never really introduced myself.
The name's Brandon I live in Japan and have recently gotten interested in cafe racers and came across this forum. I have been cruising here for awhile on the sidelines and noticed it seems like yall are a interesting group. So howdy? I inspire to be interesting too.......
This is my 99' W650 and I just installed the rear sets and clip ons.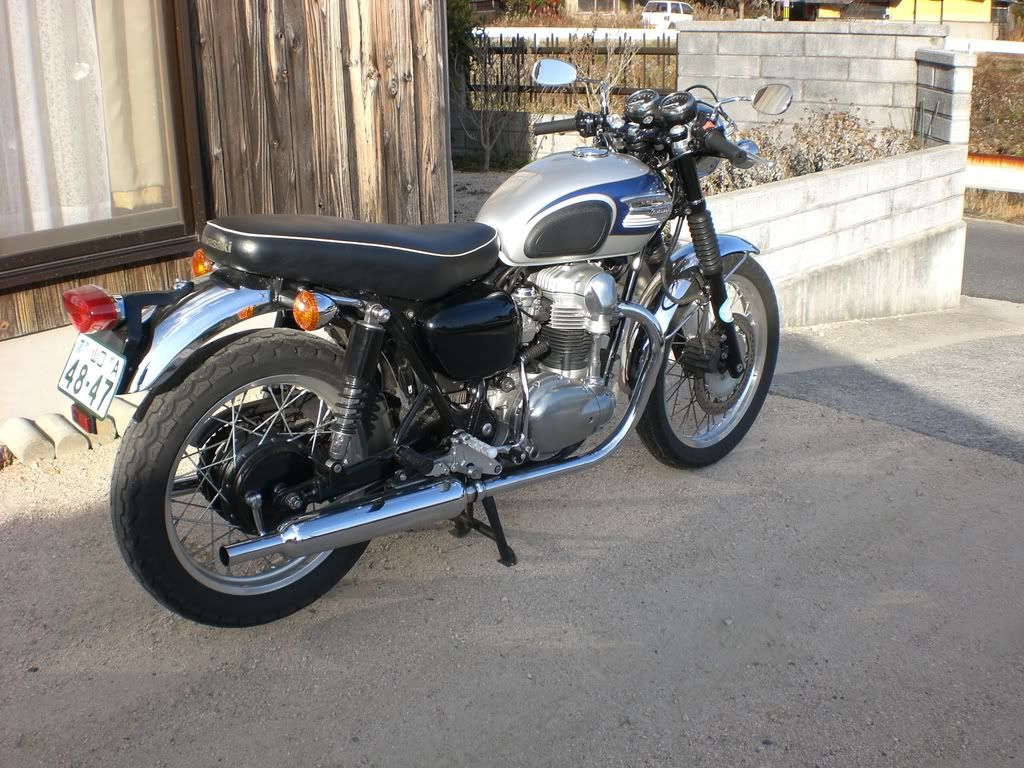 I did it the cheapo way and cut off the original bar mounts and trimmed down the headlight mounts to fit the clip ons. Repainted them and it worked pretty well. The rear sets are from Coerce Racing here in Japan and I am extremely satisfied with the quality of those parts. Kind of pricey but worth it. heres a close-up of them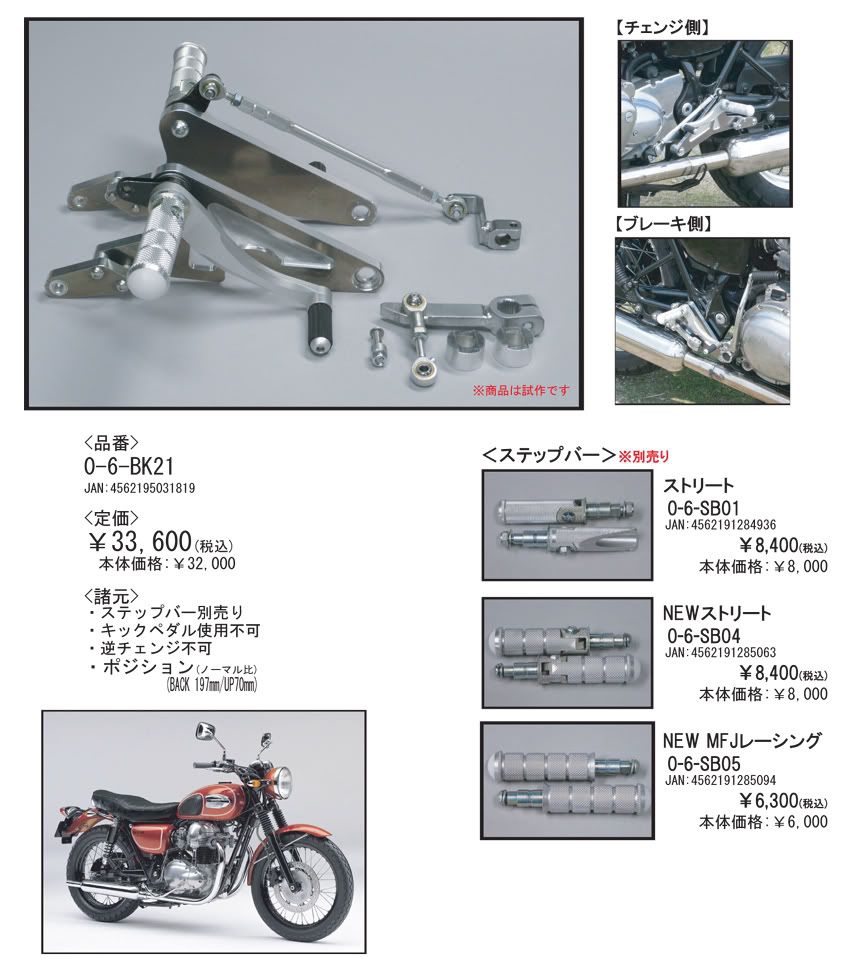 I got some plans but also would like some input here. So tell me what you think.
"GUY FROM JAPAN"