Watch out steve these guys will fuck with your head!
Steve, if you don't have access to a dyno leave the stock pipes on it. Honda's run good and reliable with the stock exhaust. If you change the pipes your going to have to rejet.
Put some air filters on it, take EVERYTHING off of it that doesn't mak it go down the road (including the speedo), add a solo seat and run that mofo.
As for rear sets can't tell ya - make your own.
Made my own clipons.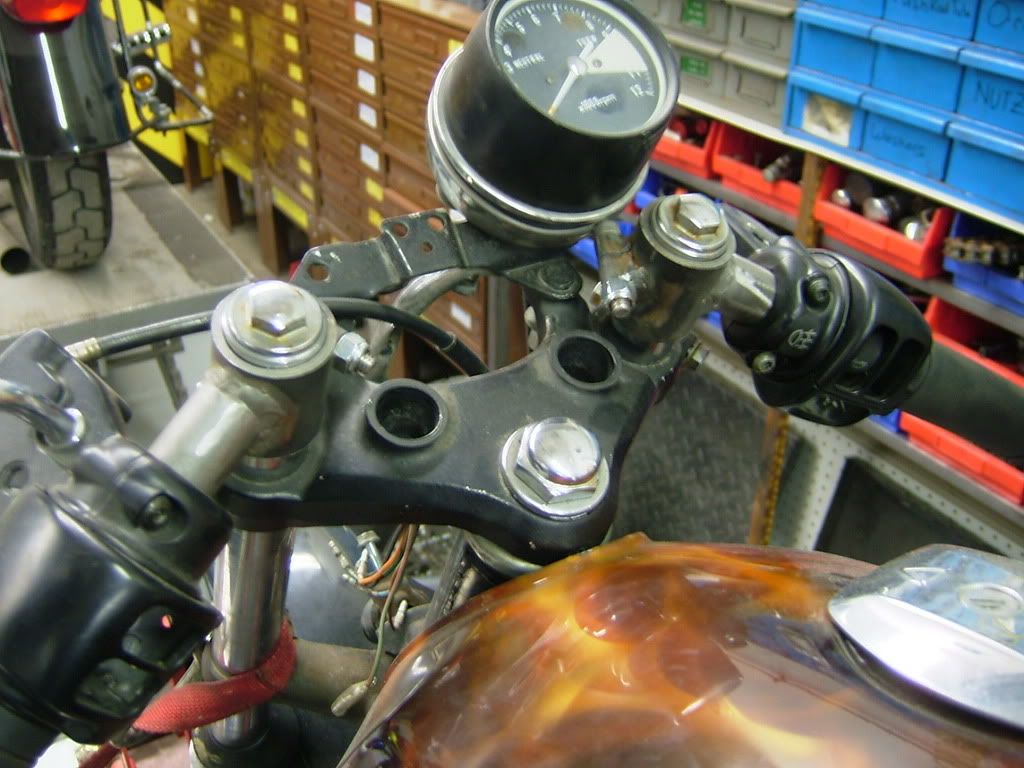 My 1975 CL360 in the works
If you build it they will ride - ill.