Discussion Starter
·
#1
·
Some of you have seen my '77 KZ400 and some of you haven't. Well in about 2 weeks none of you will recognize it ;D
The bike was given to me by all of the guys in my wedding party as a bit of a semi-running project (pretty good buddies eh)
After a winter of tinkering we got it running solidly(ish...) and I got to ride it a bit through the summer. The buddy that owned it before me threw on some flat black paint, a set of clubmans. We built a custom fender delete built from scrap metal from around the shop just before she was roadworthy.
and here we are at today. (sorry for the cell pics...I forgot the digi) I spent the day stripping the bike, prepping it for paint, and getting it shot.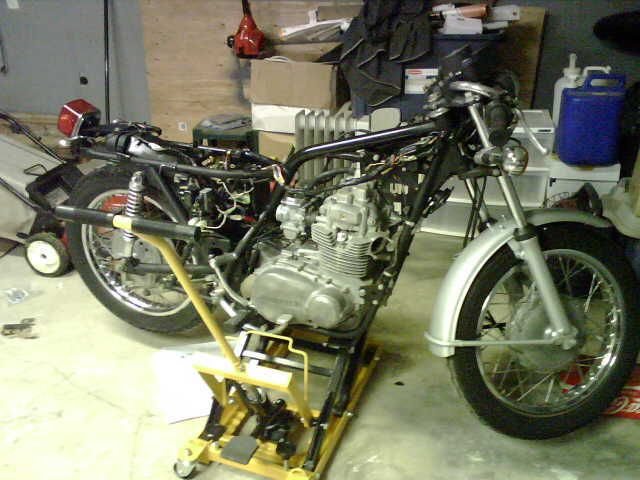 Here is the new seat I scored on Ebay. I paid $68 buck including shipping for this seat and a re-wrapped factory seat.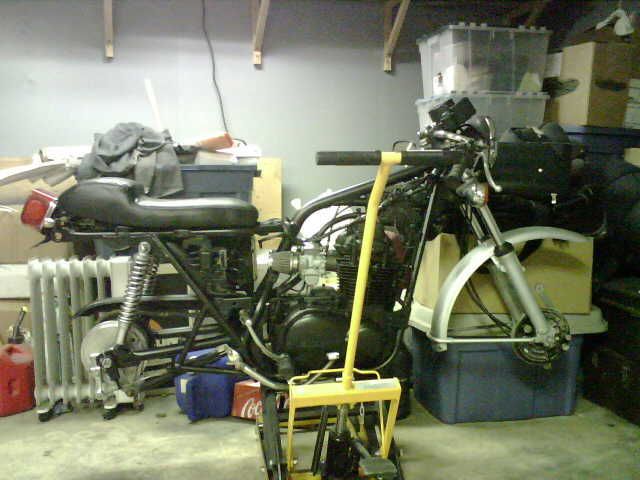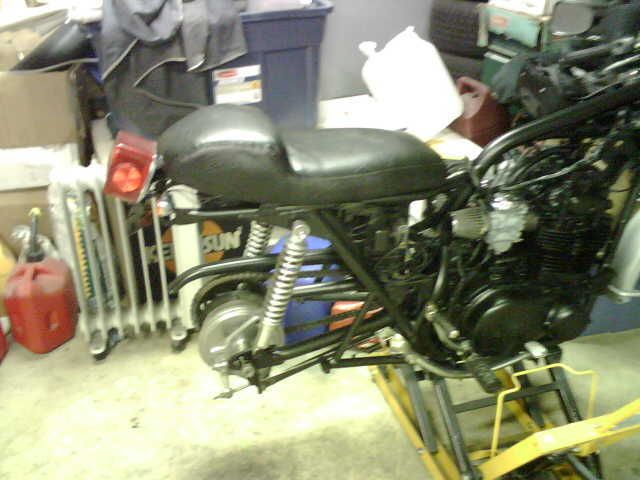 Next came the header wrap. It was something I've been considering for a while and got on such a roll today that I just bit the bullet and made it happen. I'm pretty happy with it being my first time.
Then I busted out the steel wool and started shedding the years off of the bare metal and chrome
(10 mins of work...)
I dropped the wheels off at the shop to have the RoadRiders installed and they've ordered up a fresh set of shoes for front and rear. I've also got a custom built regulator and rectifier from
www.oregonmotorcycles.com
ready to throw on. The tank and side covers are at our paint shop being sprayed with Crystal White Pearl, which is a pearl flake rather than a liquid pearl which gives it a very crisp white finish that really looks amazing in the sun. I'm thinking I'll have them finished with a satin clear once done, but I'm undecided...
I've been saving and collecting for a while so today felt like a huge triumph and I can't wait to finish. I suspect it'll be just one more full day to finish (reinstall exhaust, tank, shoes, wheels, and give it a full tune up and adjust all of the chains etc... I also want to chop the frame and build new mounts for the rear turn signals. Eventually I'll also be adding an H4 headlamp with integrated turns, fork boots, and a set of adjustable clip ons. Hope you all enjoy.
Some pics from a few days later...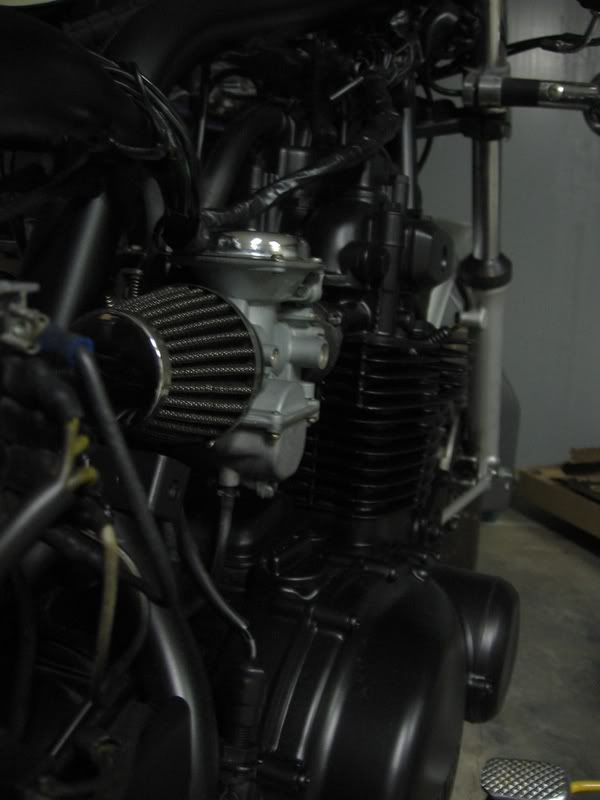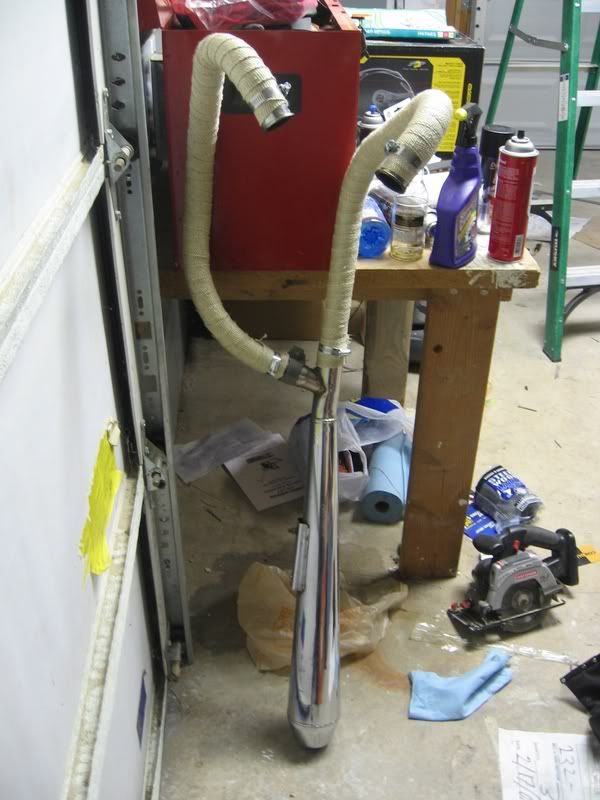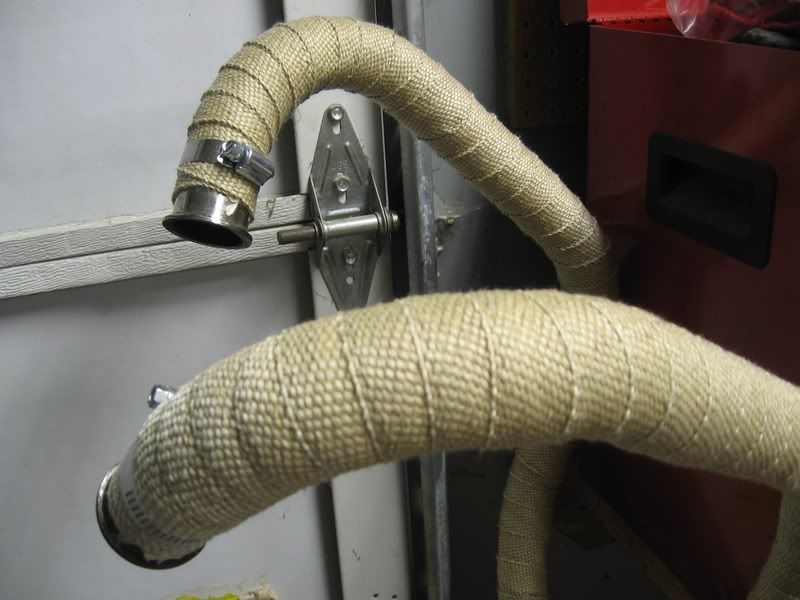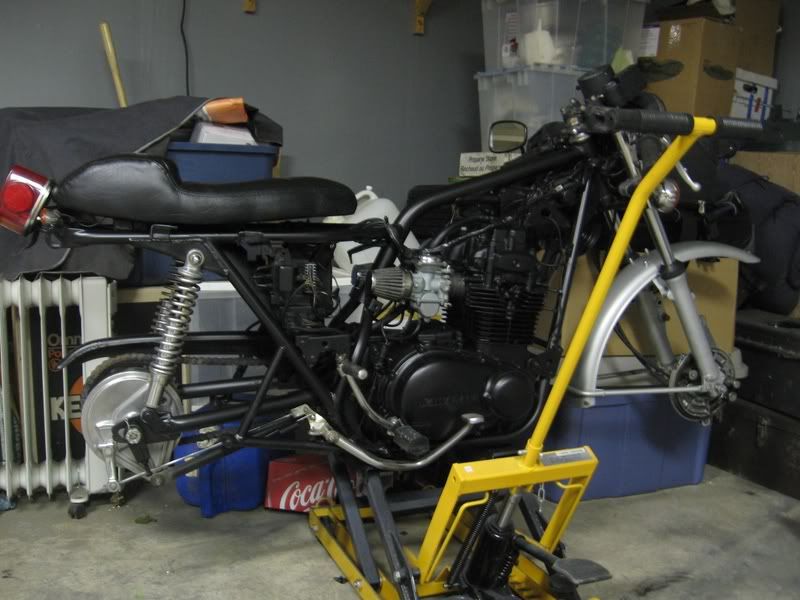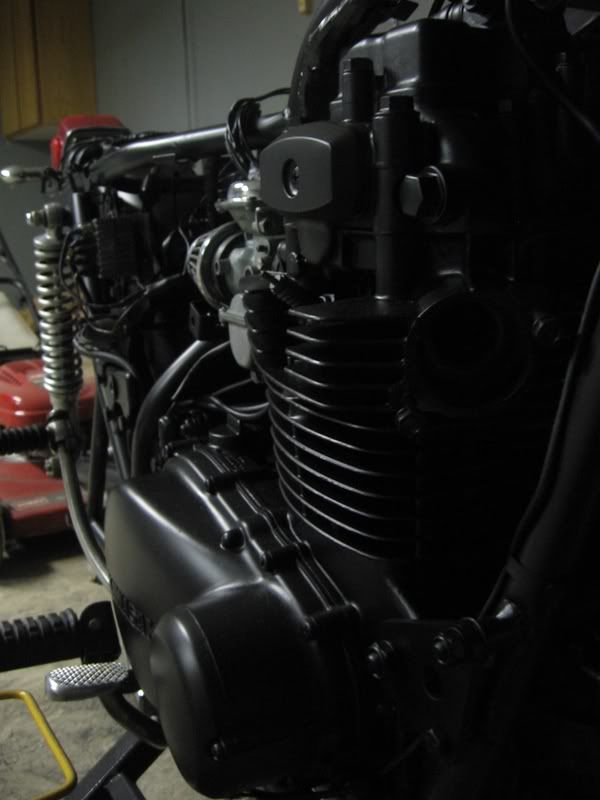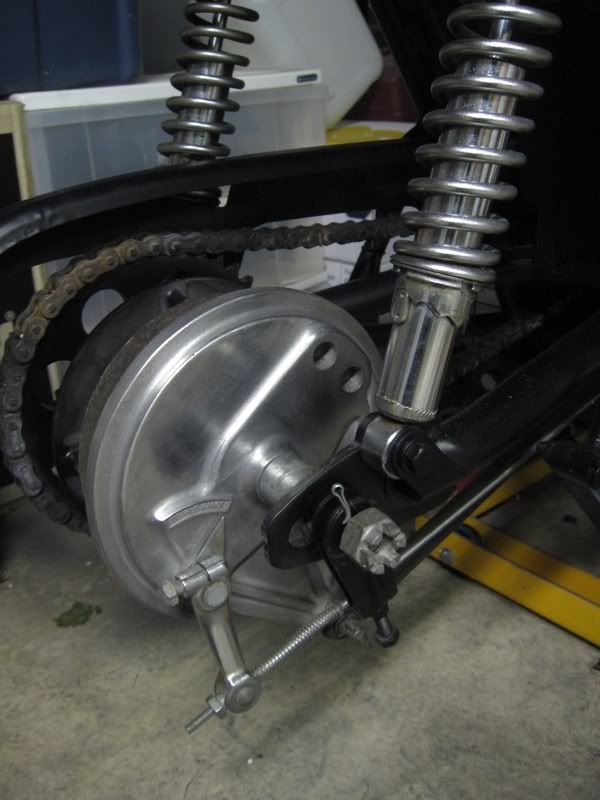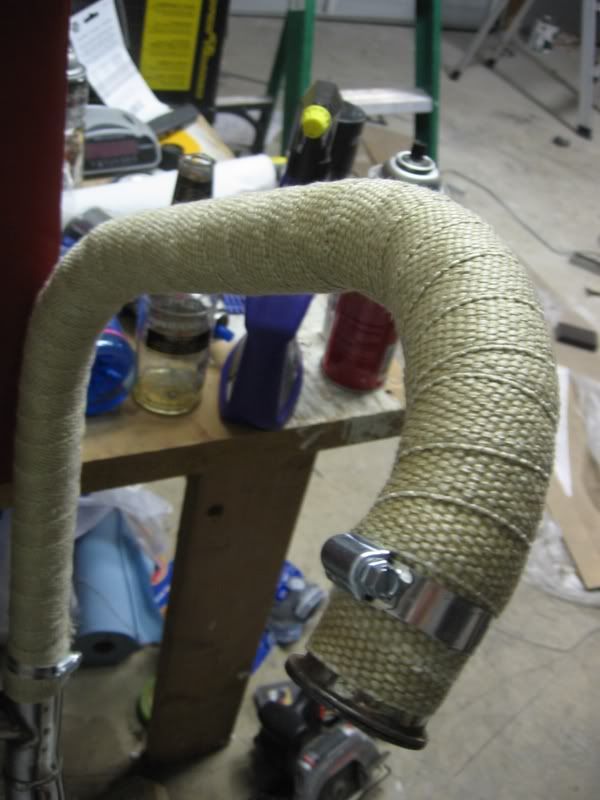 So damned smooth...
caution more camera phone pics ahead...
The next week was very productive. I was finally able to track down a set of front brakes shoes so the reassembly began.
Here is the old rubber: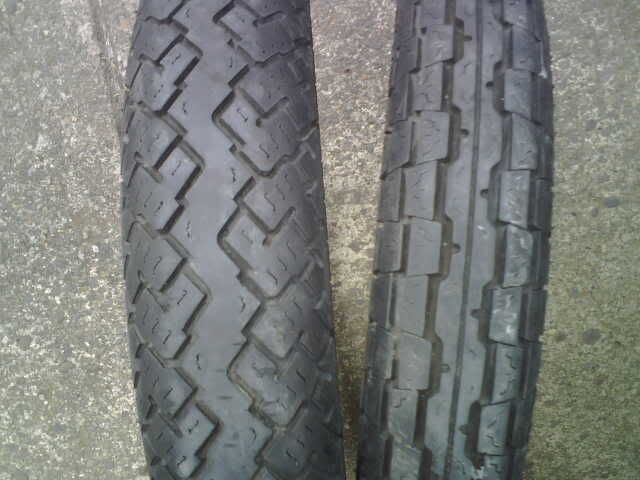 New...
New chrome coil: (for this we used some tire patch material to pad between the rumbly frame and the coil, worked like charm)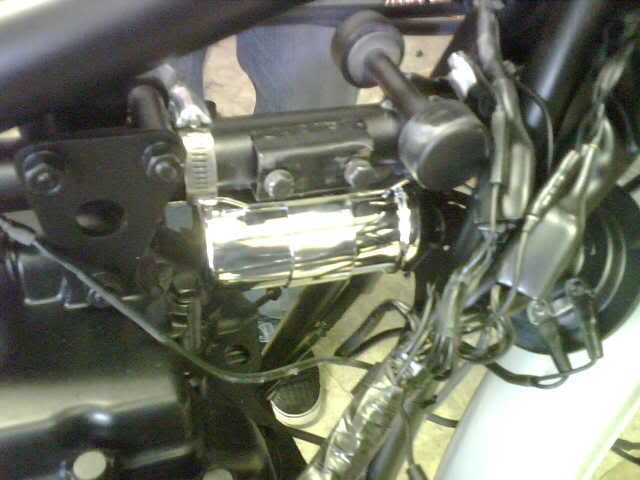 Here are the new electronics (thanks to Oregon Motorcycle):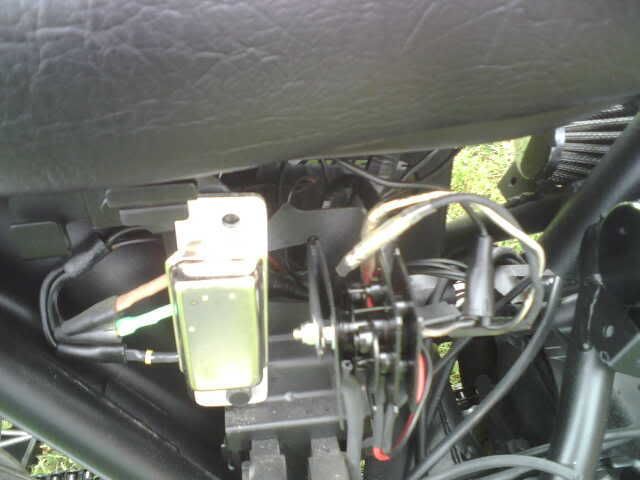 And after a lot of work with the steel wool, some chrome polish, we reassembled her: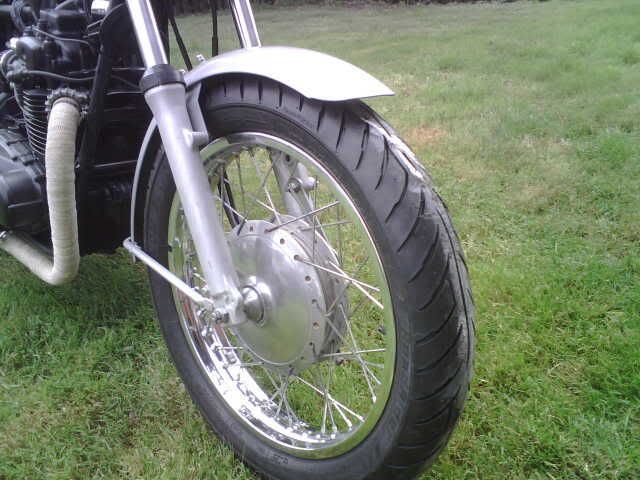 All that is left is the oil change, spark plugs, and full adjustments. We sanded down the paint on the head fins after the pics (or rather finished) and with just a few more minutes of cleanup that will be done. It isn't perfection, but I'm happy and it fits in with the rest of the bike (not perfect, but solid and tasteful...I hope) The tank and side covers should be done in paint by the weekend, but I'm a bit unsure about the color. It looks amazing on the side covers, but I think the white may be just a bit too stark for the total package. I may opt to have them resprayed in an cream white depending on how it looks once assembled.
Dropped by with a side cover fresh from paint for a few test shots:
WWW.DOTHETON.COM
!!!
Crappy pics!!!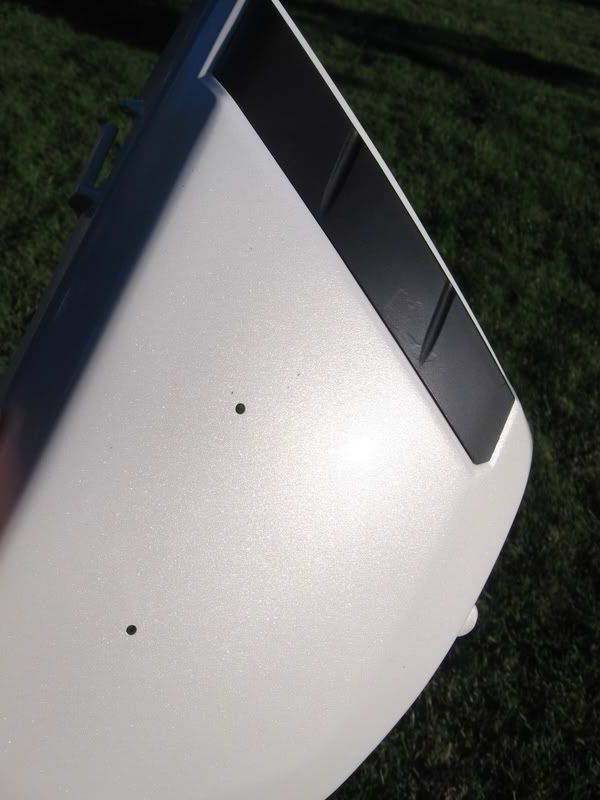 These were finished today!
Here are the parts all finally completely polished and done from paint. Emblem are restored a bit and installed, and I even had him black out the clips at the top of the side covers for a cleaner look when installed.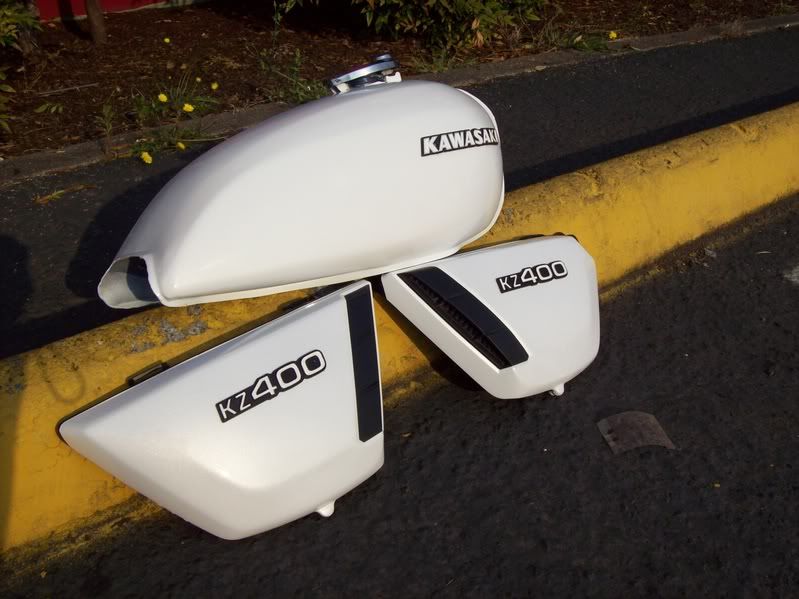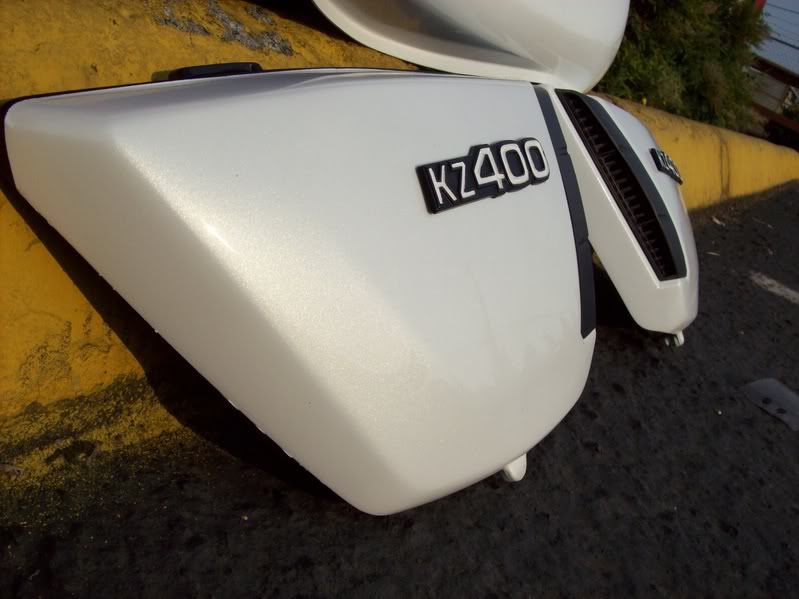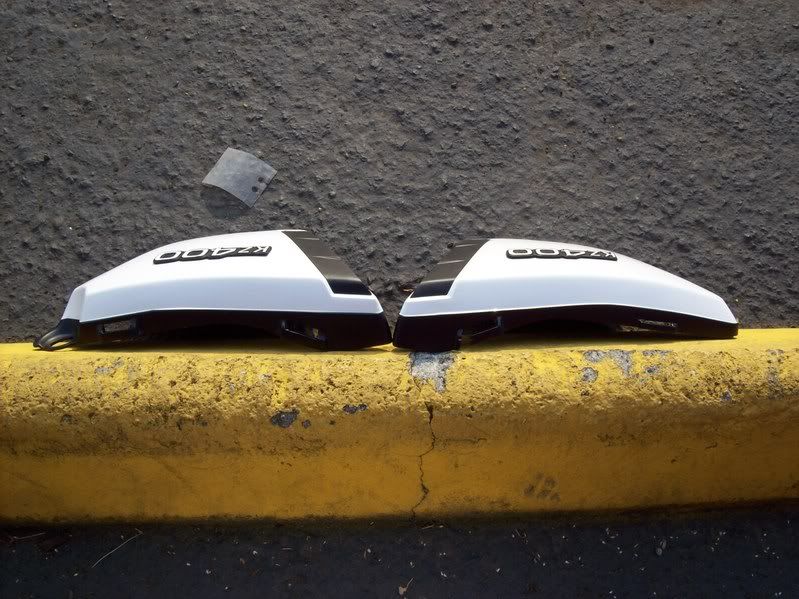 I'm feeling really tempted to throw on a classic triple stripe down the top of the tank (and eventually the seat when ever I get it) I'd do it in vinyl so it wouldn't be permanent, what do you guys think?
I will very likely bob both ends of the front fender and spray it as well, although as narrow as it is I'm unsure if I'll stripe it...we'll see. Due to the holiday and a complete lack of planning on my part the bike won't be running for a week or so. There are too many little things I needed to get today that I couldn't get to...oh well.
I did how ever finish the reassembly and get you blokes some pics, enjoy!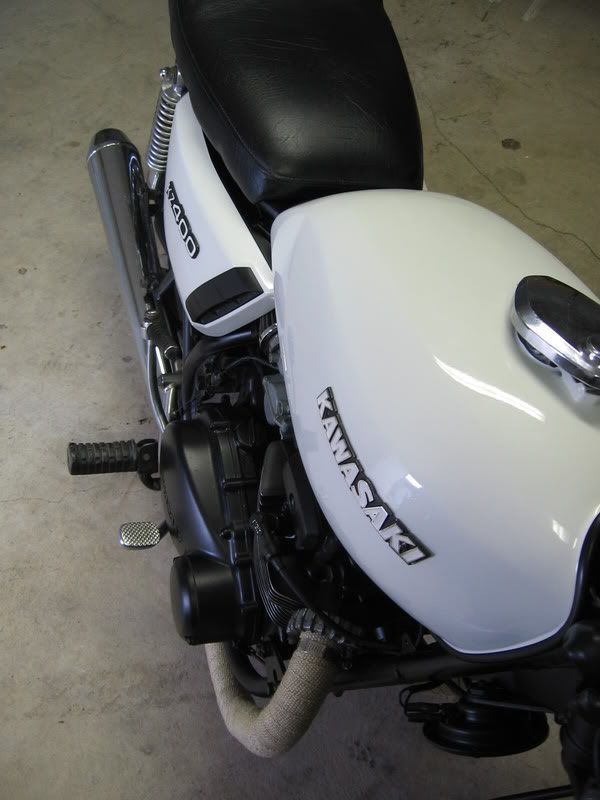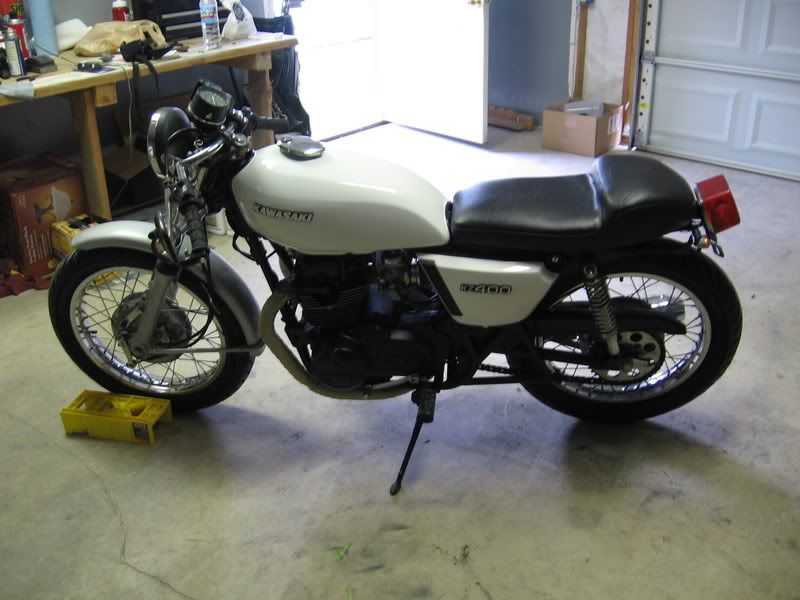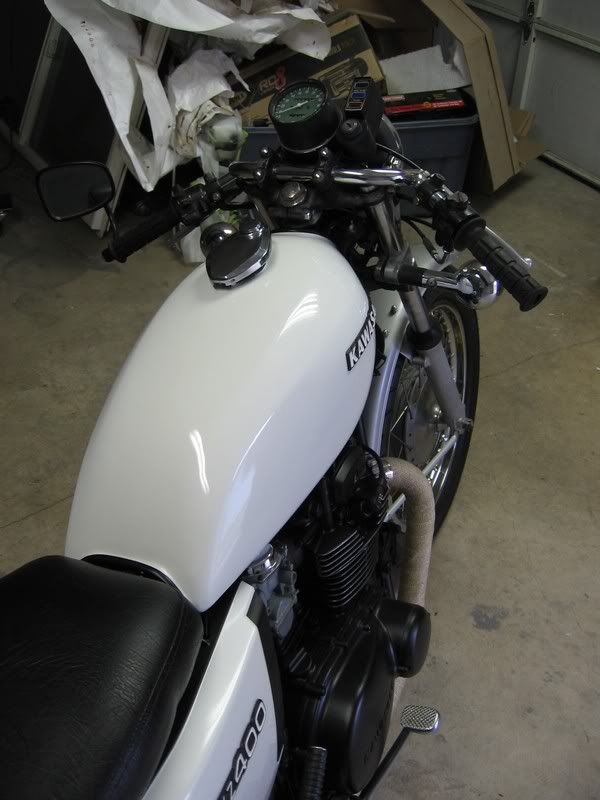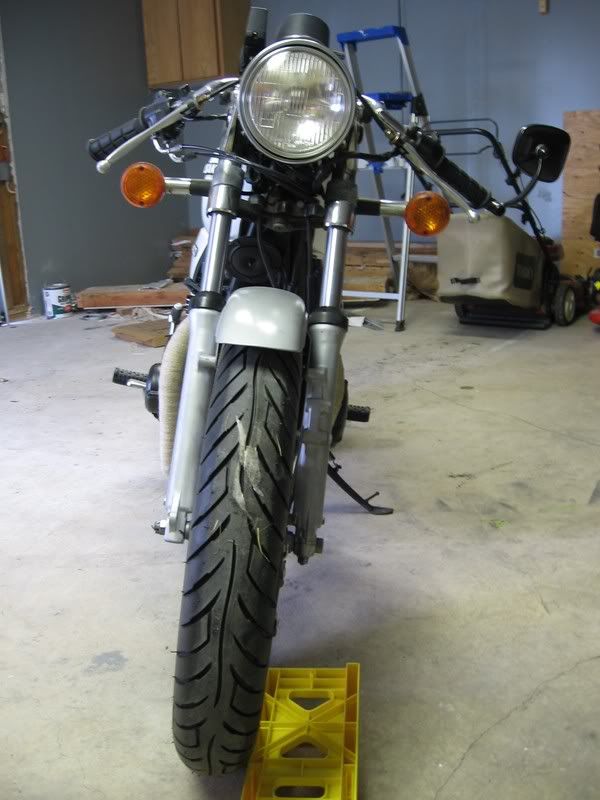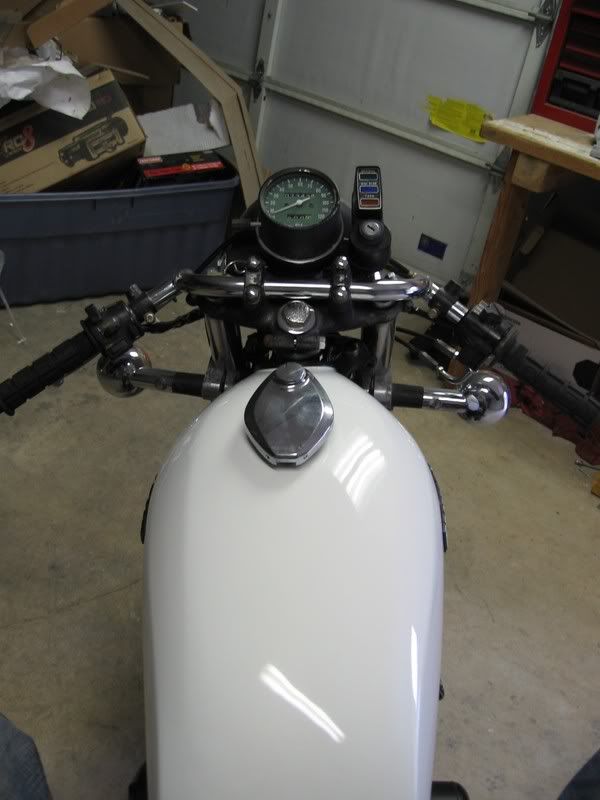 and the ever necessary...trying to look cool mounted shot...
Hope you guys like. I'm definitely going to do the stripe although the paint needs another 3 weeks or so to cure before I'm willing to start sticking things on it...