Discussion Starter
·
#1
·
I asked about this a while ago and received little response. So i am trying again, with pictures.
I am ready to mount the rearsets and want to get the forums opinions. I don't have any mounting brackets. I planned to have some steel bars welded to the passenger peg triangle and then drill a hole for the peg post. The material needs to be 1/2 inch to 9/16ths thick.
This is my basic idea: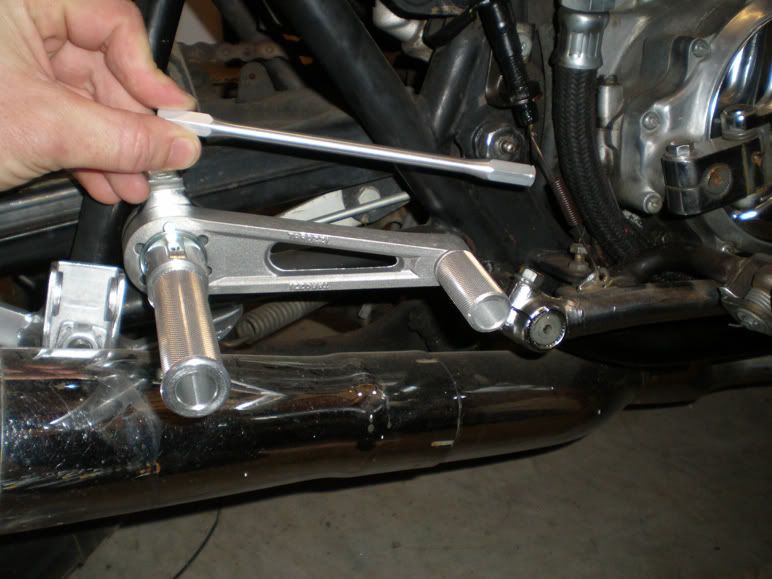 I was thinking that i would turn the current brake lever to point strait up from its mount. I would cut it off and drill it so I can connect the throw rod from the rearset to the make shift lever on the current brake post.
I know some people bend the rear brake rod to route around the swing arm and connect right to the rearset. I like that idea but it seems the swing arm could get in the way. As well, I'm not sure if i need a spring to return the rearset pedal to the brake off position??
Another question is, how far out do i mount the peg? If i want it to line up like below then I need to mount the peg far out. It seems that it would look odd to have the rearset peg sticking way out.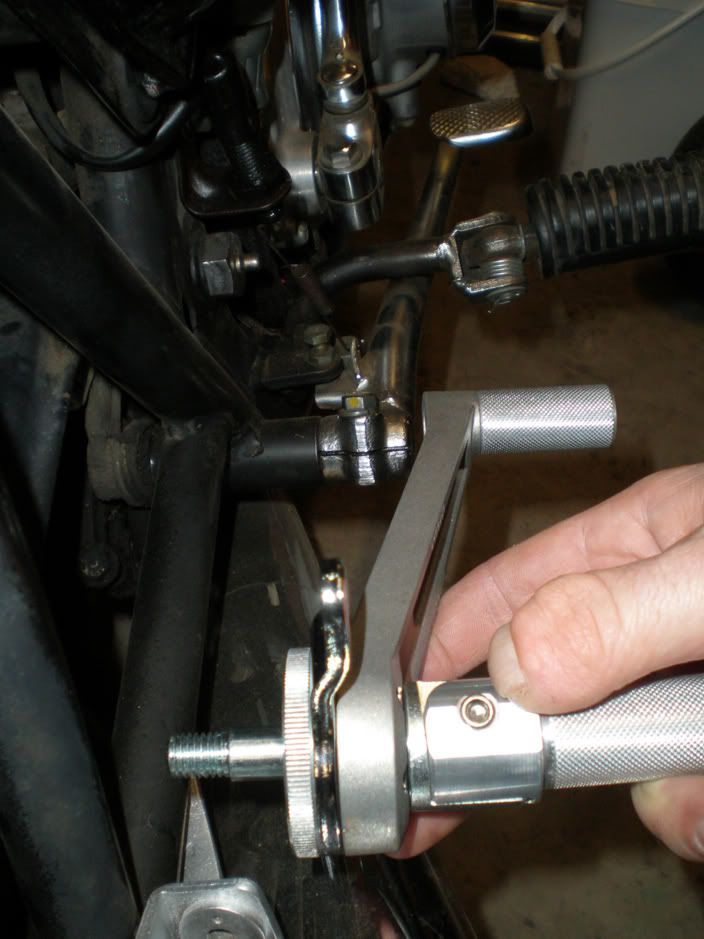 Is it a problem to have the throw arms at an angle as opposed to straight on?
I would like the rearset peg mounted flush to the frame. I would also like the least cumbersome way to activate the brake?
I am open to all ideas. Do you have any?