Discussion Starter
•
#1
•
Hello,
this is my first project, I wish to build a motorcycle inspired by the early 70's GP racers such as Morbidelli, aiming to ride it in a kart circuit near my home and on historical revivals of city races that were a common sight in Italy well until the 70's.
The bike is a 1972 Gilera Arcore 125, not the fastest but well-made, easy to mantain and work on and quite rugged.
How it was when I bought 3 weeks ago: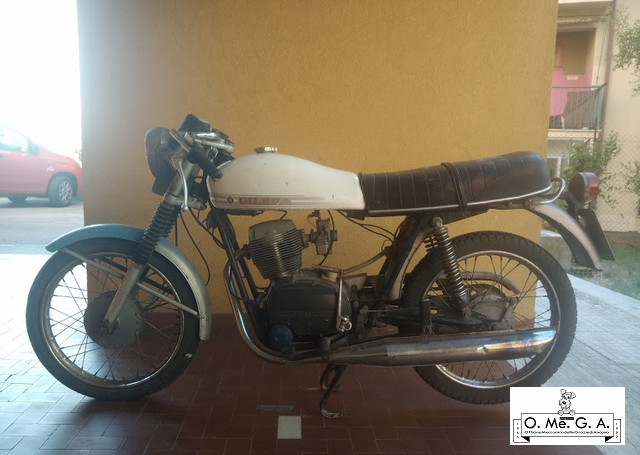 how it is now: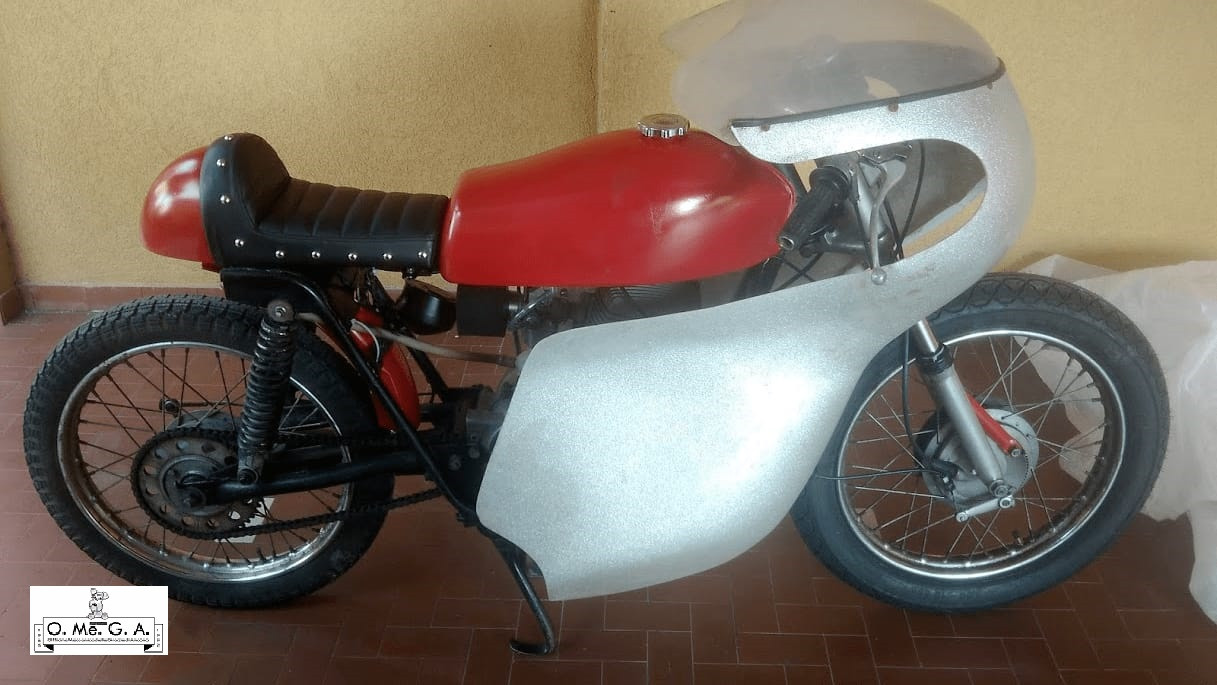 Unfortunately I had a surgery operation on my left eye while the front tire was at the shop and the seller put on a bigger one. Will change the rear one accordingly and see how it affects handling; if bad, will change both to normal measuerements.
The fairing comes from a 1970 Ducati Desmo 350 that was raced hard in Sardinia, it's resting on the bike just for the picture. I have to modify it so it can host my feet and pedals, it's otherwise good.
The bike now only needs minor works, I have to fix the clutch cable, front brake cable, better weld the exhaust and then I can begin to test it and see what has to be fixed/improved/changed.
Engine runs great, though. The Arcore was said to weight 109 kgs dry, mine weights 96 without fairing, 104 faired. 12 stock horsepower, more or less - maybe a little, a very very very tiny bit more because of the engine restoration, filter, exhaust etc.
It's not a proper cafe racer (I don't really like the label nor the philosophy) but it's my first build and I like it when I open my garage door, I look forward for racing it safely and (hopefully) as fast as it can go.