Discussion Starter
·
#1
·
Well, I've had this bike for about 4 months and in the last month have decided to start working on it. It runs great and is a torquey little bike. Super fun to zip around town on. Insane gas millage. I thought it would make a neat little cafe bike. So here's what I got so far.
Day I got it.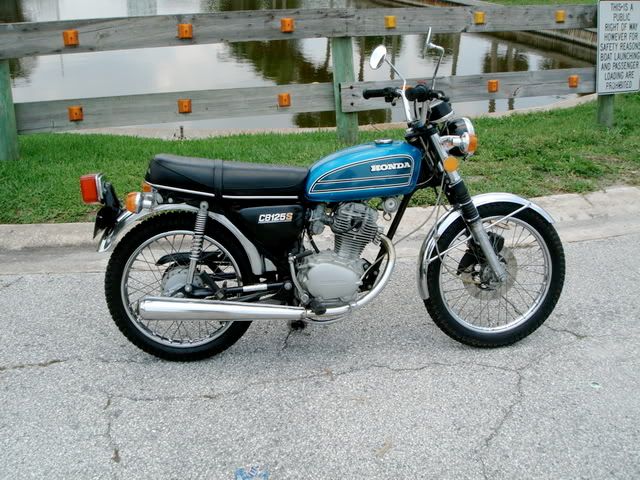 Handlebars on. Made some mini-clubmans by cutting about 3" off each side. Filled the original mirror holes with appliance caps that I sprayed black.
New Blinkers, ditched the 8" lollipops that were on there with these. Also, made a custom vertical mount license plate bracket bolted off the lower shock bolt. The frame has a running light, brake light and tage light on it. Cleans up the rear tons.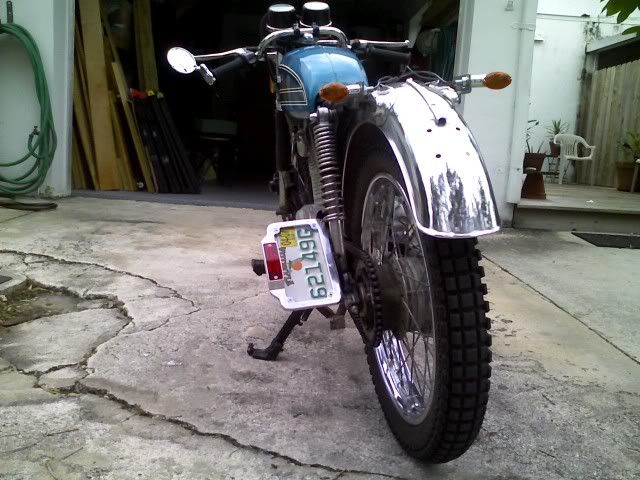 Shorty muffler all bolted up. The muffler bracket lined up perfectly with the original bracket. Easy bolt on. The og muffler looked good on the outside but was rusted to shit on the inside. It finally broke apart at the weld a few weeks ago.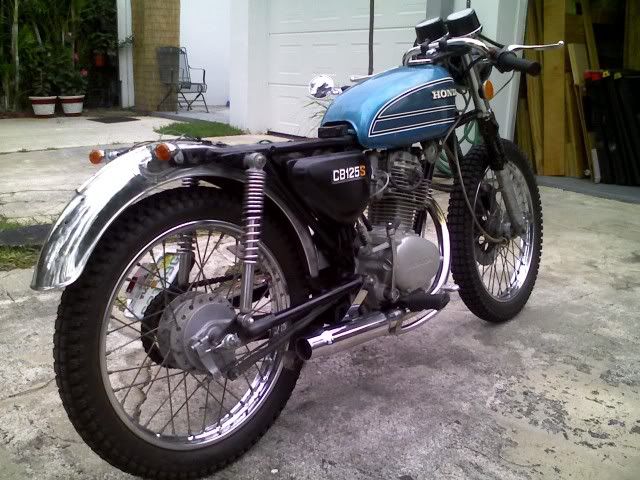 Thats about all I got. Waiting on the solo seat from Glass from the past and new tires. Next week I'm putting new fork seals on.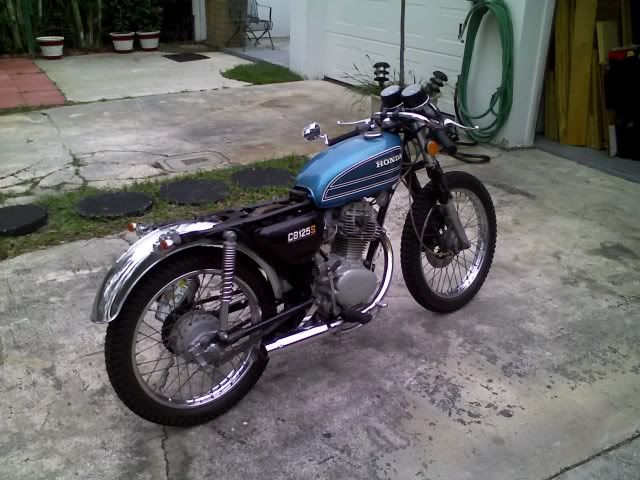 peace.
md
Edited by - mikeyshreds on Oct 31 2007 5:06:27 PM
Edited by - mikeyshreds on Nov 12 2007 4:33:33 PM
Edited by - mikeyshreds on Nov 25 2007 10:16:38 PM
Edited by - mikeyshreds on Dec 05 2007 9:10:23 PM
Edited by - mikeyshreds on Dec 20 2007 2:38:29 PM