Discussion Starter
•
#1
•
About a year ago the wife and I took our beloved 1975 CB750 up to CT to go apple picking. Unfortunately we got a little overzealous and had to ride home with 60lbs of apples strapped to the bike (I had a backpack full hanging off my chest and she had one as well hanging off her back). Lets just say the trusty little Honda struggled a little bit in the suspension dept all the way home.
This encounter granted me the clearance to buy a larger vintage bike for two up touring, which is how I ended up with my now beloved 1977 GS750. The stock rear shocks on this bike however left something to be desired when loaded for bear. Well not any more: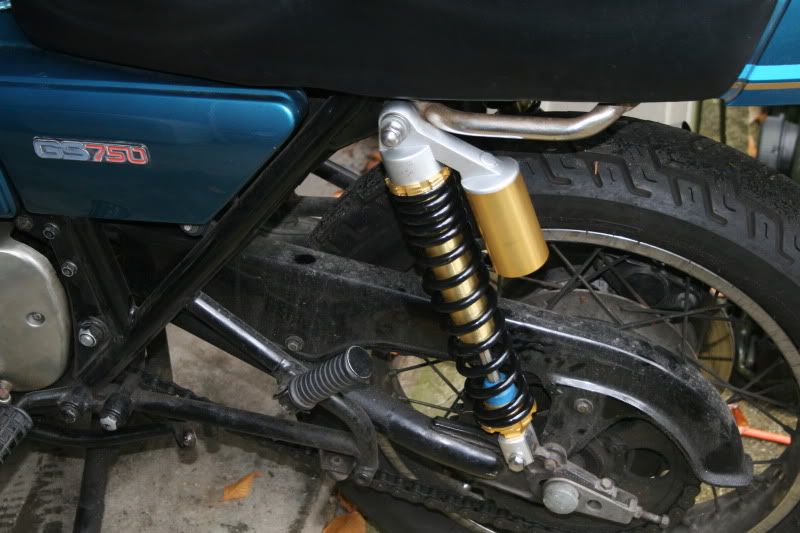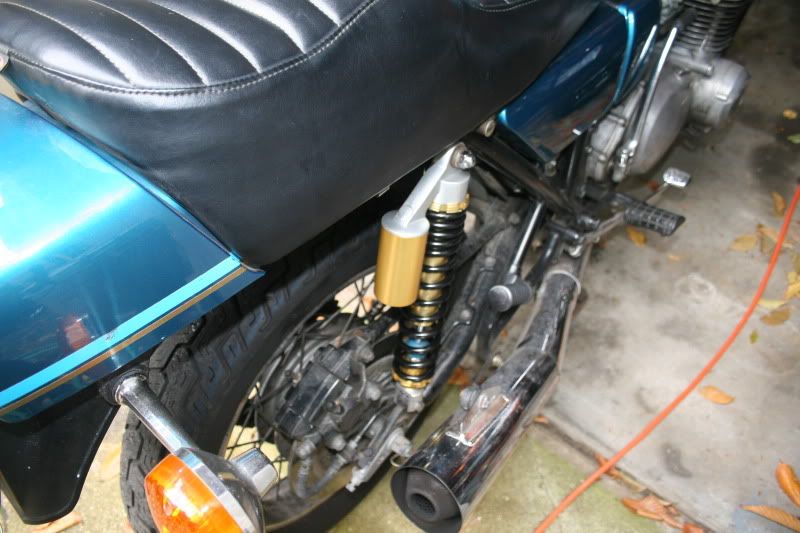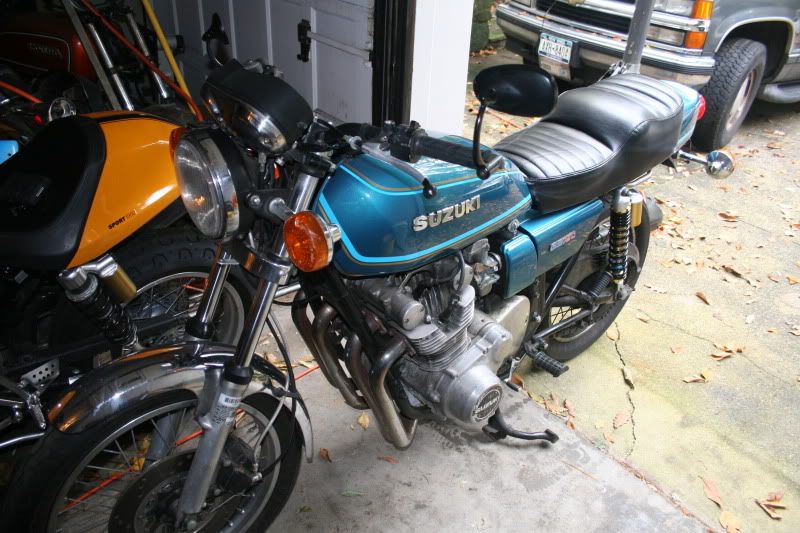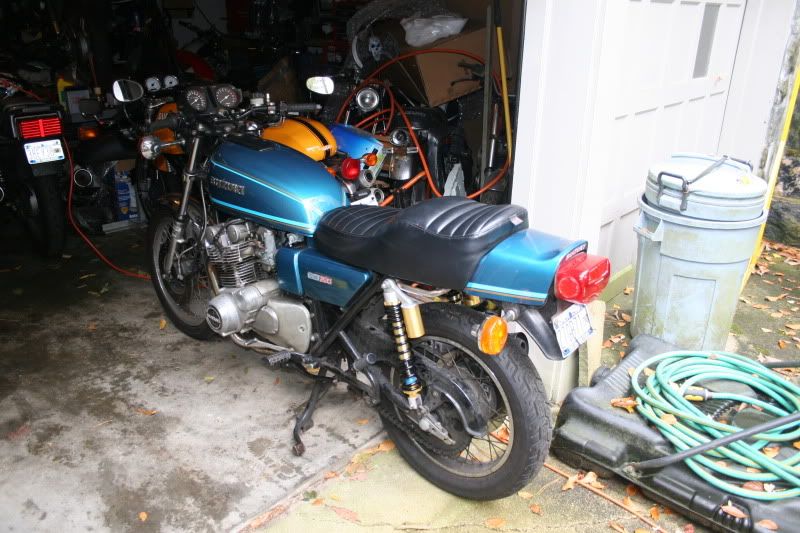 The shocks are a brand called Vipex - Chinese but spec-ed out by an American so they are a little bit better quality than the craptastics sold on eBay. They are originally for a 1982 cb900f but all I had to do was sleeve the top mount and they bolt right on. They are 14.5" and are setup for a 250lb rider. Since I am 6'5" and 280lbs they suit me just fine. Actually they are awesome feeling to ride and handle me, the 160lbs of wife, and the 80lbs of camping gear easily. When the cb1100f.net board was doing a group buy on ohlins shocks lots of people were dumping their vipex shocks cheap and I bought 3 sets at $80 a pop. The only problems I can see so far is the center stand is pretty much useless now unless I put a block of wood under it and the bike doesn't like to start on the side stand (must be upright). Otherwise she runs and feels great. 60lbs of apples - no problem now, hope the clutch is up to it.....