Discussion Starter
·
#1
·
i ran into a guy last week with a 1972 CL350. he was cleaning out his garage and wanted it gone. it wasnt running but it was 100% complete and he had a clear title for it. I offered him $150 and he was more then glad to let me have it. over the weekend i cleaned the carbs, put new plugs in, and a new batt. went and got some gas for it today and she started right up and runs/idles awesome. so all in all i got a complete running bike for under $200.
here are some pictures of how it looks right now. (i forgot to put the side cover on, opps) it needs a good cleaning.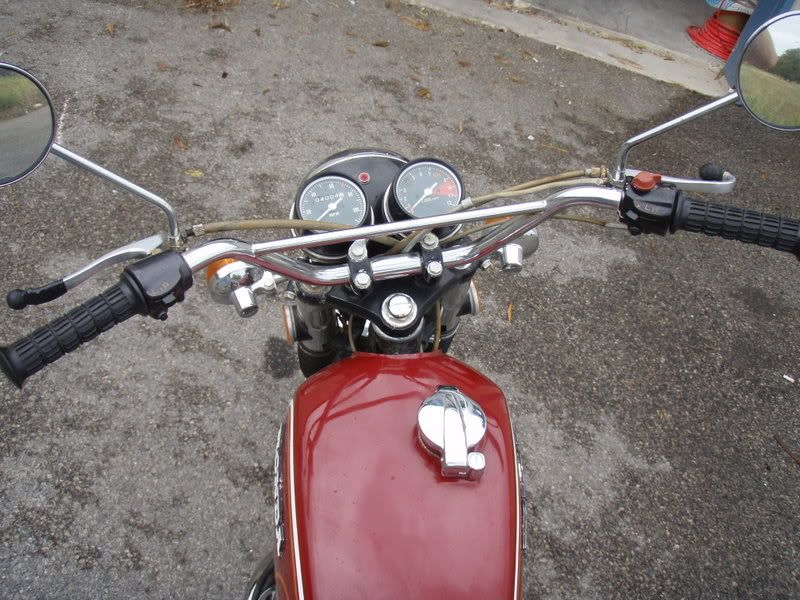 i will be putting it through surgery very soon so keep your eyes open for a build thread. i plan to do somthing like this but with different exhaust, paint, and i may keep the elec start.