Discussion Starter
•
#1
•
Hi from Oregon! Just signed up, thought I'd say hello. I've been looking around, there are some pretty nice bikes here. I got the riding bug a long time ago from my dad, he used to ride around London with his buddies back in the 1950s. Once he got married, he added a sidecar and that became the 'family car' for several years.
Anyway, here's what I'm currently riding: First is my '84 Nighthawk S 700...
And my Royal Enfield Bullet 500, which I just bought less than two weeks ago. I love this super stompin' single...
I just got the new license plate, I'm putting it on this weekend. The wires go to LED lights inside the bolts to illuminate the plate...
I'm going to put a set of matching numbers on the front number plate (a.k.a. the 'pedestrian slicer'), the numbers I ordered should arrive this week...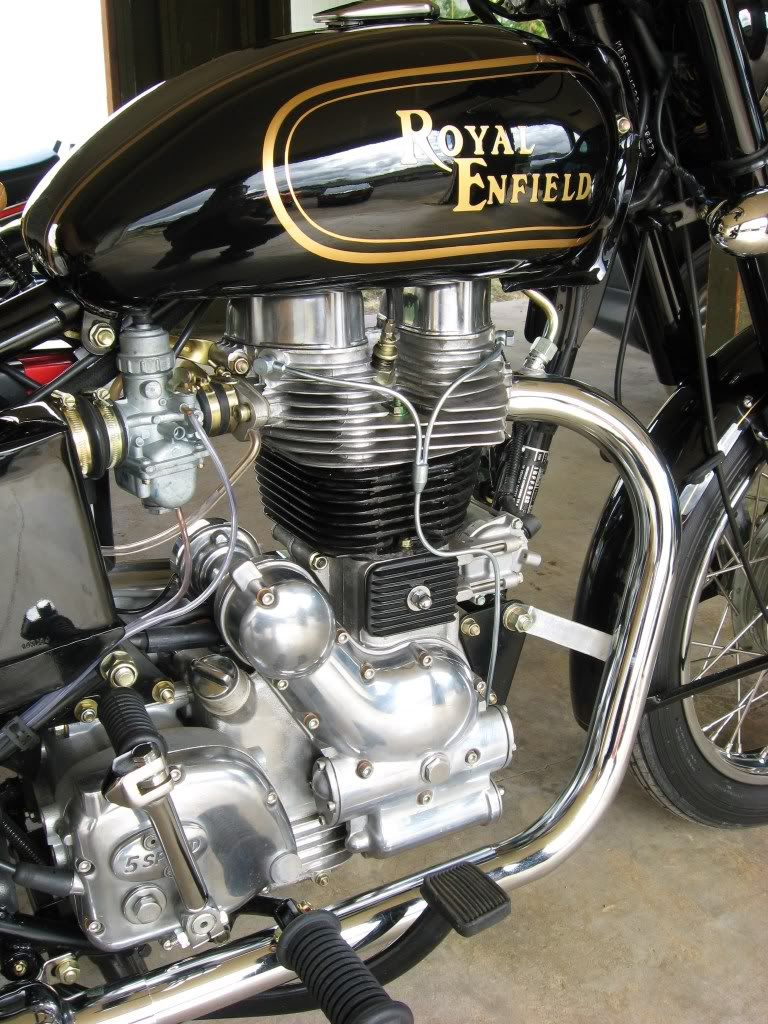 Anyway, looks like a cool place here. I'm looking forward to some interesting reading.