Discussion Starter
•
#1
•
I got this about a month ago for cheap. It's one of my favorite bikes of all time. I had one in high school that I never got running, so when this came up I was stoked.
This is it when I got it.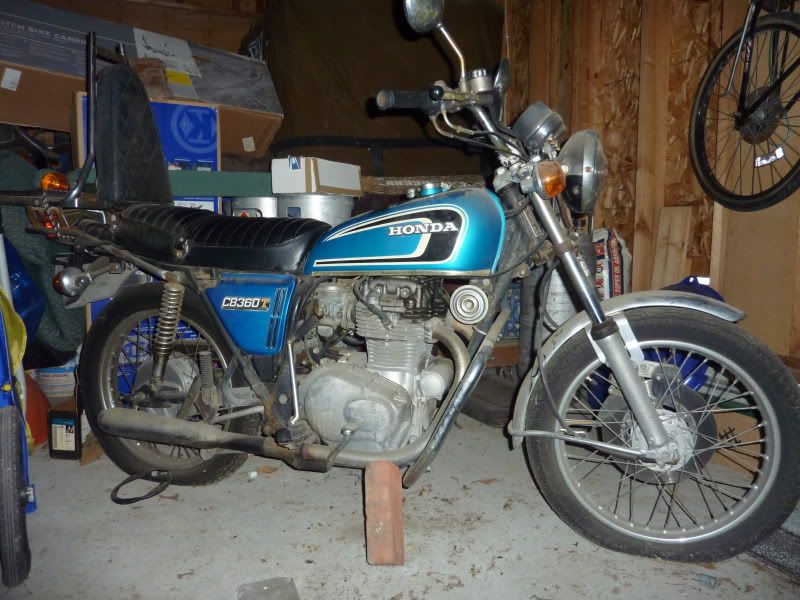 I started taking it apart and figuring out what I wanted to do with it at the same time.
I put on a pair of DMR wingbars on it.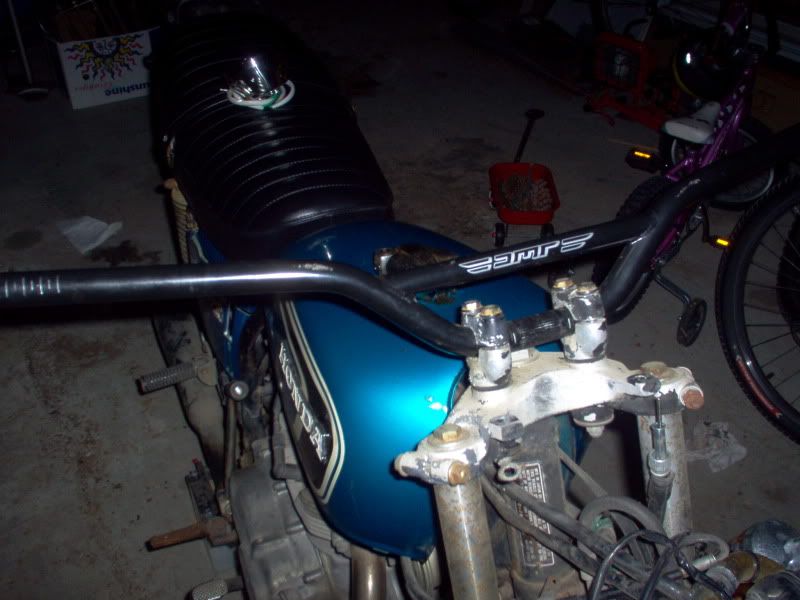 Nipped the rear fender and trimmed down the tail light mount to fit one of those nifty old school "stop" tail lights I got from a friend. I also used the old reg. plate to make a bit of a fender with the license plate.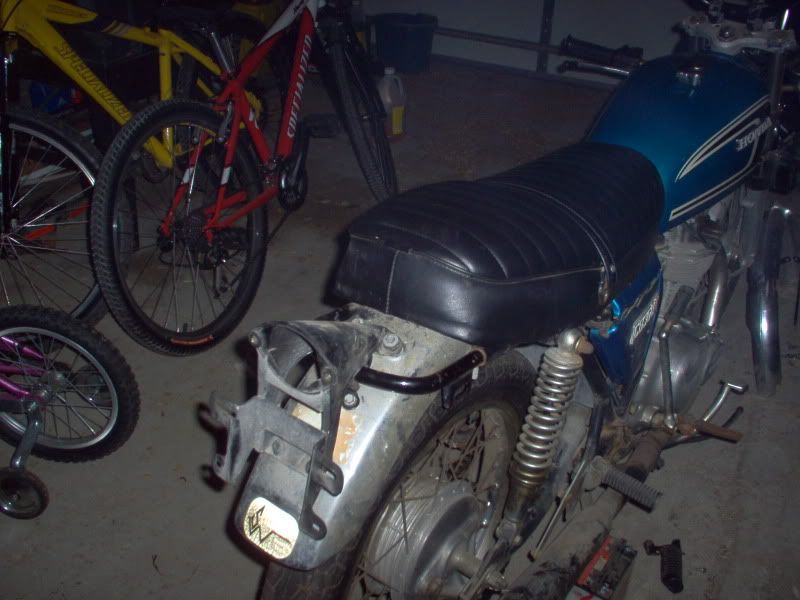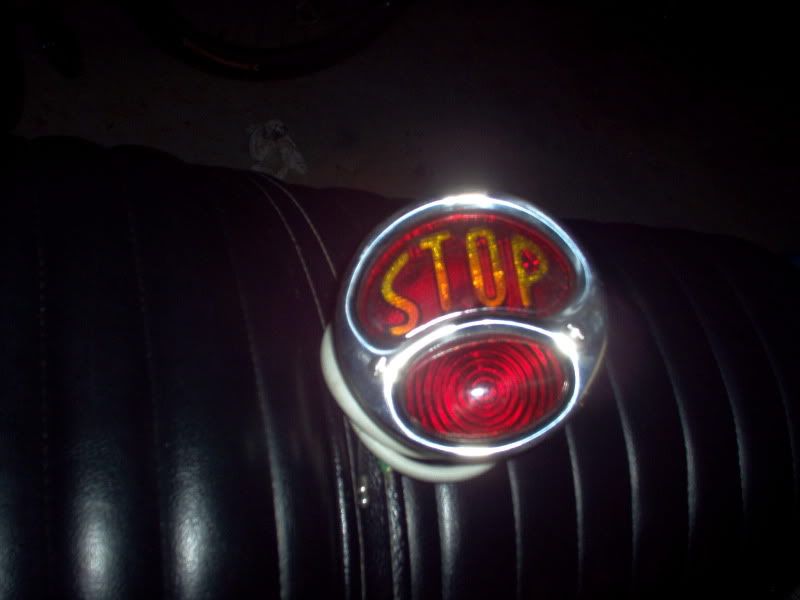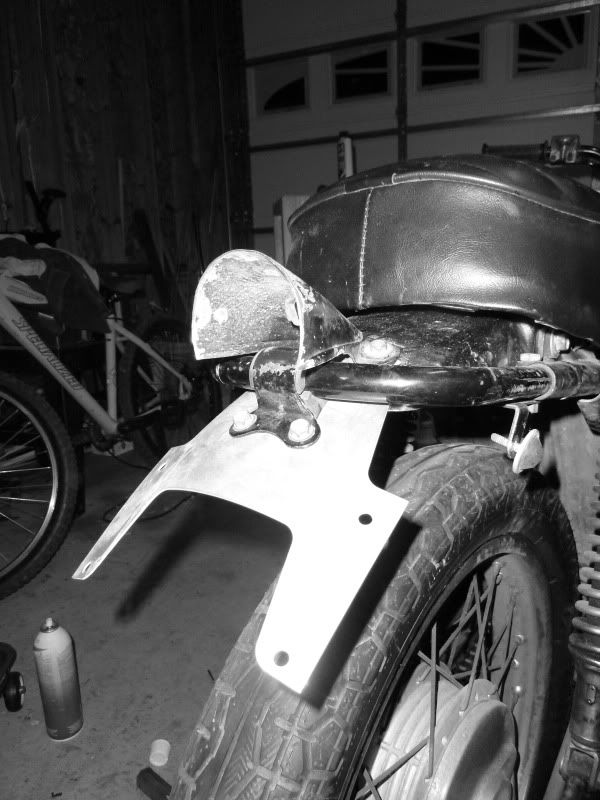 This is how it looks right now. Getting there... I'm waiting on a new petcock and have to get the front brake squared away. I took the seized front caliper apart, cleaned it and now it leaks.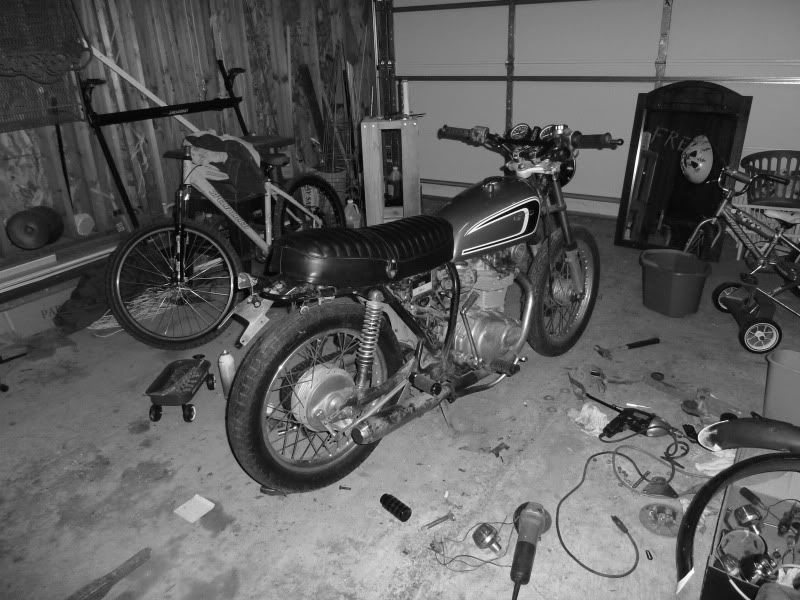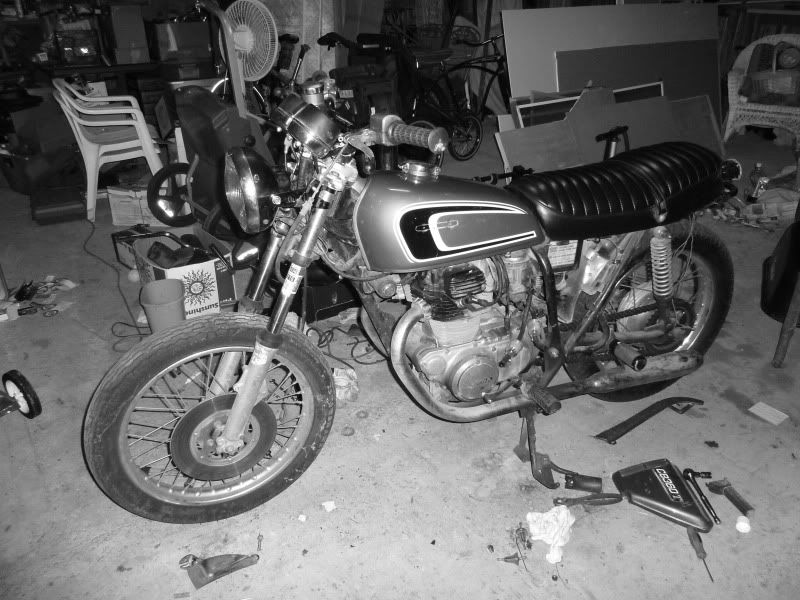 I got it to run a few weeks ago and it ran on one cylinder, but had good compression.
Funny thing, I had the tank off, had just blasted the carbs with cleaner, I put the battery in and bumped the elec. start just to see if it even worked and the bike fired up, ran for a second and promptly died. It kinda spooked me.
Anyway, that's her. I think I'll call her Philly. (No affiliation with Philadelphia, I just like the name.)
Let me know what you think.
Cheers -Adam