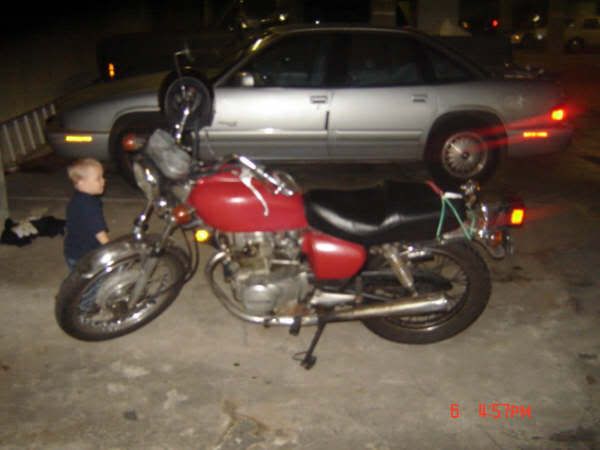 2
Hey guys I am glad I found this site. I bought this 1978 cb400T to learn to ride and get my license on. I cleaned it up alot since this pic, new paint on tank and sides, but after I get my license free and clear I plan on Cafe styling it. I don't know why but I never got a pic of it since I fixed it up. I geuss I will have to before transforming it.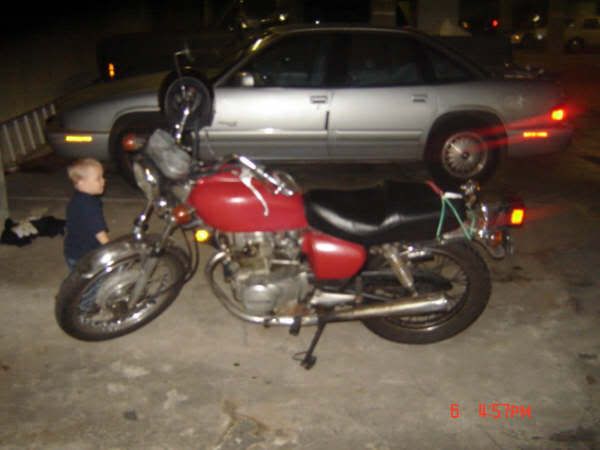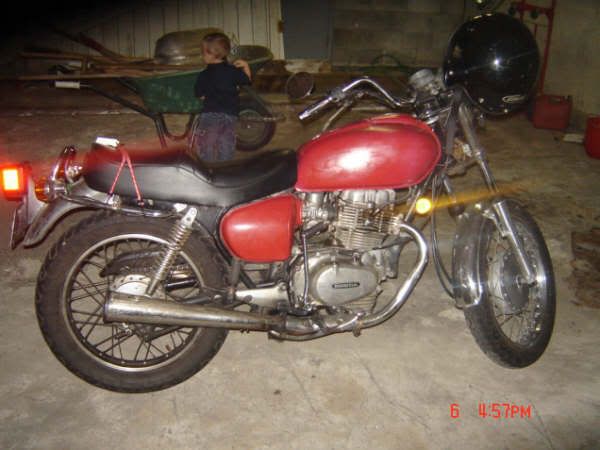 These pics were from the previous owner and it since has been painted base clear gold with everything clean again.
The wire wheels and and front drum is what drew me to the bikes, mostly for looks. I plan on putting an old chrome side honda tank on it and cafe tail and lowring it. However the upper triple trees are not clamp style. Is there some way around this, like a different upper triple? Or do I need to replace front end with something that does have clamp style. I want 11" rear shocks and lower the front a little. I also noticed my rear shocks have clevis style upper and lower mounts, is it hard to get lowering shocks for this? I geuss thats it for now. I am glad I found this site as its been a great inspiration to me allready.
Edited by - dubtruker on May 23 2007 3:51:20 PM