Discussion Starter
•
#1
•
OK, first of all I'd like to say the show was great. Alot of great bikes, the usual gobs of honda cb's, some very nice, skinny jeans, davida helmets, etc.... Great to meet some new faces (Bob, Sean, etc..) and see Geeto, Jag, Derby, and Buckets etc... Dave Roper was there but I didn't get to meet him, a few guys chatted with him.
I thought I got a pic of this gorgeous Honda Interceptor 1000 but I didn't, hopefully someone else did.
I'd be dead inside 30 mins living in that area on a bike, the women are amazing!!! And they're everywhere!
Second of all I'd like to say, FUCK!!!!! I am NOT driving up for this show EVER AGAIN!!! I'm riding up. I sat in traffic from west side of the williamsburg bridge to jersey city was two and a half fucking hours!!! All the while sitting there watch those fuckers on bikes zig zag through it right in front of my face!!!
OK, I'm over it. I'll figure out some rig to haul pies up on my bike next year.
Here's a few pics -
[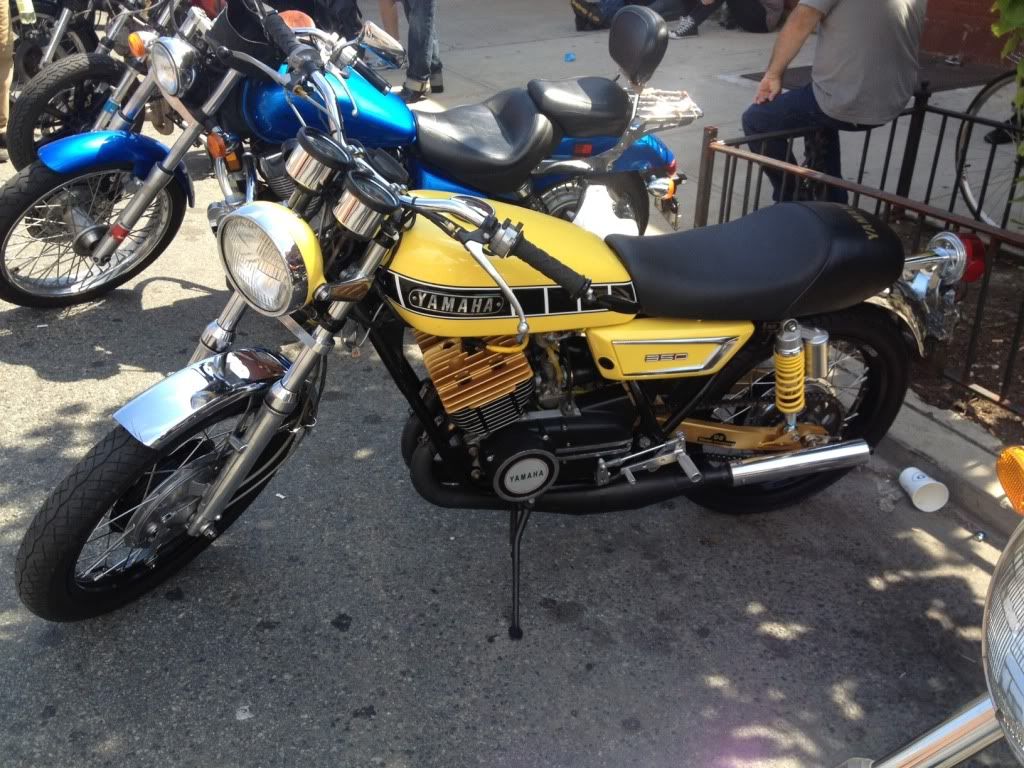 ]
[
]
[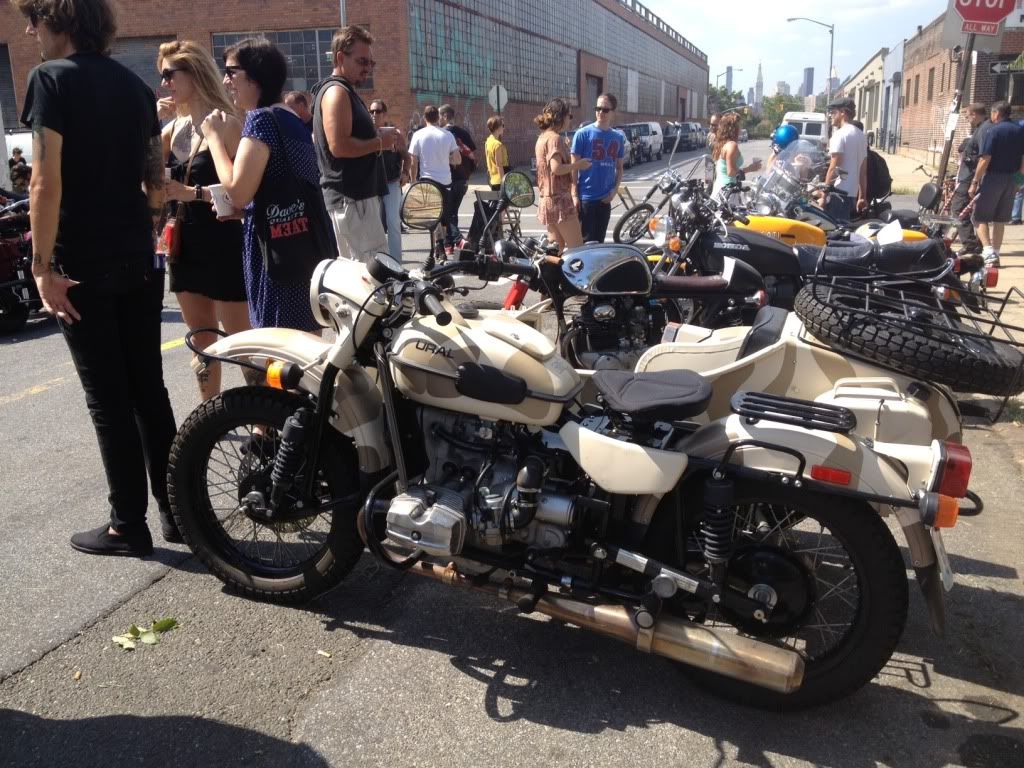 ]
[
]
[
]
[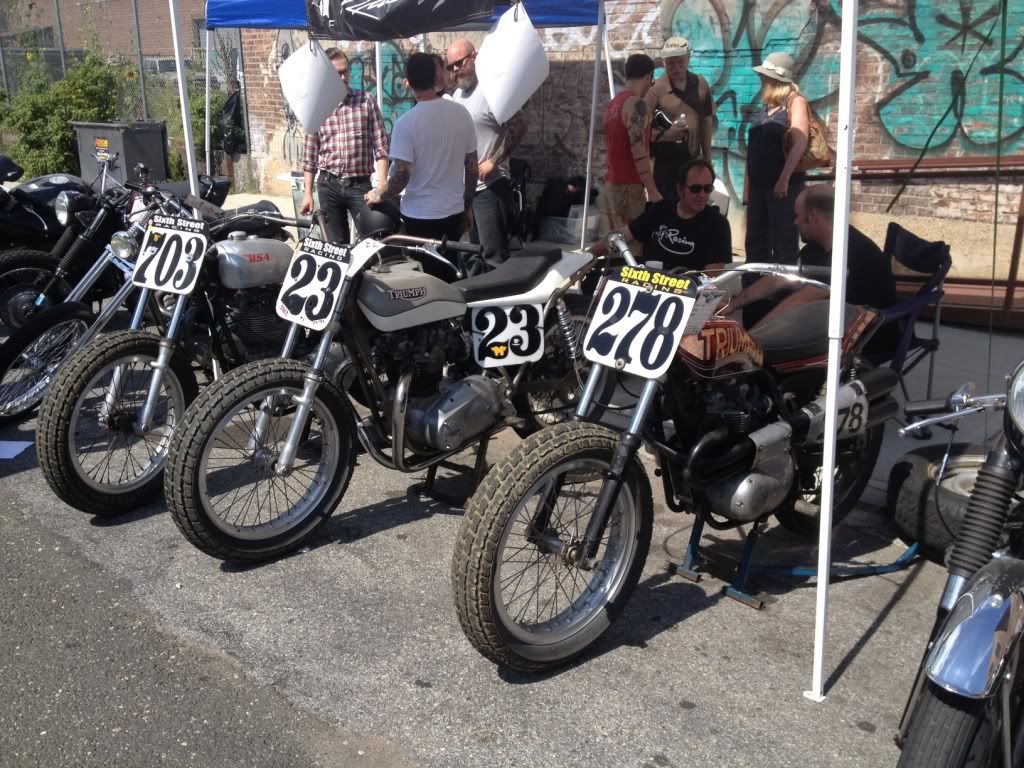 ]
[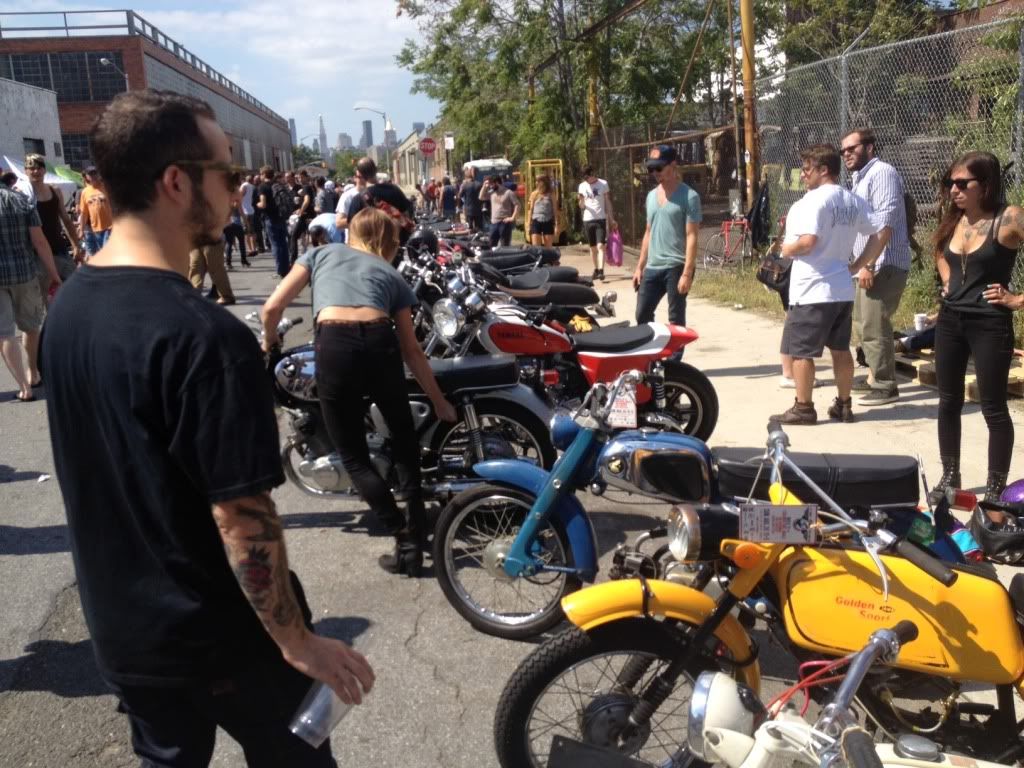 ]
[
]
[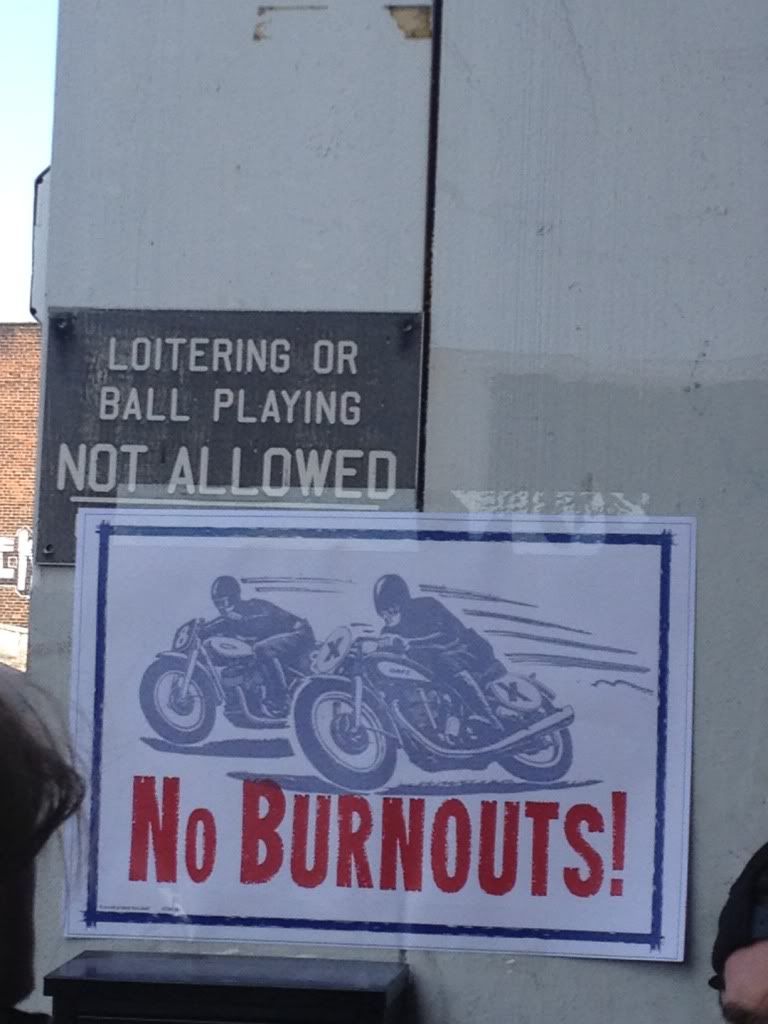 ]