Discussion Starter
•
#1
•
When next I have a good idea I pray that the universe, it's infinite wisdom, beats me with a cricket bat until it goes away.
I'm working with an 1150 BMW. The paint scheme is black and until recently so was the rest of the bike, engine, swingarm, para-lever, telelever, , forks (you get the idea). I thought it would be truer to a more retro aesthetic if the alloy parts of the bike we polished.
Note to self: If you don't polish metal for a living and don't have a polishing rig...this is a truly enormous and massively labour intensive job. I am
mostly
happy with the results but yea gods the time it takes. I don't know what BMW cat their alloy with but paint stripper and soaking in enamel thinners doesn't take it off cleanly. You could use this tuff to line nuclear reactors. Bottom line, mechanical stripping is the only reliable method.
Has anyone used a product from POR15 to clear coat their alloy. It's a two part epoxy, fuel resistant, operating temperature up to about 160 Celsius and gets a good report from the hot-rodding community.. but it costs not cheap.
I know it will reduce the shine and you have to be SUPER careful with the alloy prep they suggest. Straight from the bottle and applied for as longe as they suggest and your lovingly polished alloy parts get dull milky white marks. Dilution, a shorter application time and lots of water to wash it off is a solution.
The general consensus on this forum is polish it, don't coat it and own the fact that it will need cleaning every now and then with metal polish. My question is has anyone used this stuff and if so what was their experience? Some pics below of the sort of things I was considering it for.
Rear swing-arm (not completely finished)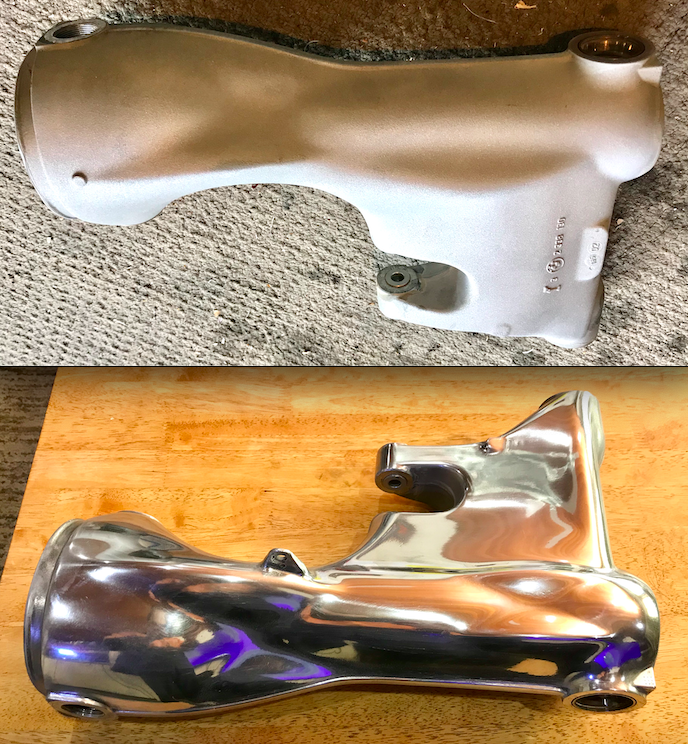 Wheel set I'm putting together, thought a silver edge would look good. (setting them up for tubeless)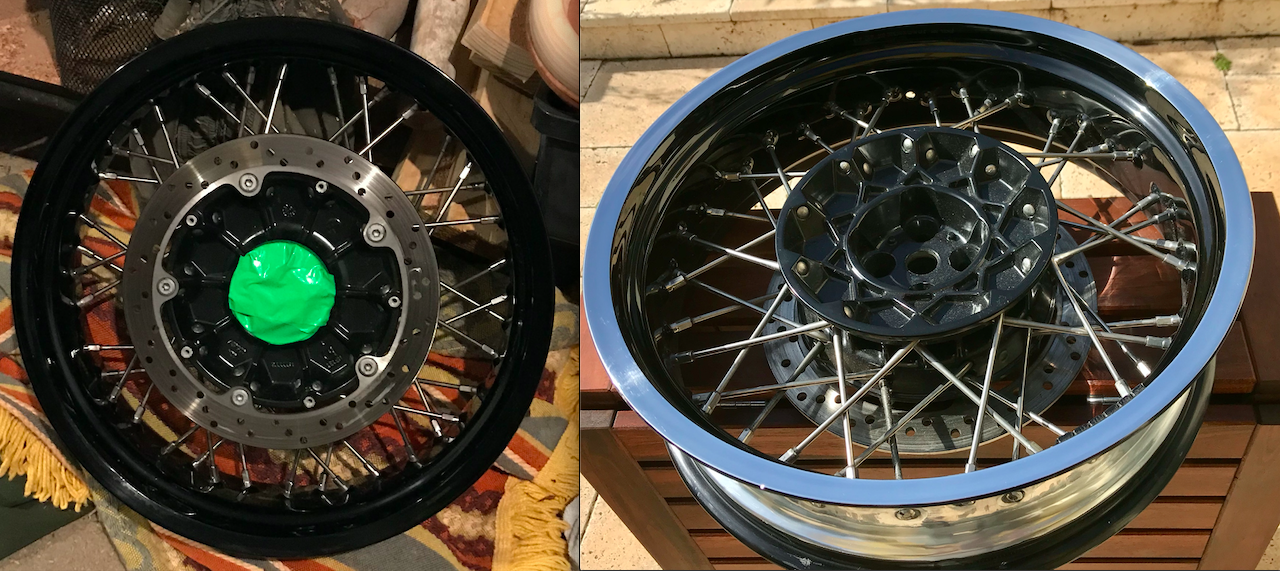 Monza fuel cap conversion (and yes it does lock and still uses all of the original BMW mechanism)