Discussion Starter
·
#1
·
My girlfriend really likes Cafes and wanted to build one for herself. I too have always loved them, but unfortunately I am too big for one (6'9"). I started searching the web, and newspapers, and found a 1975 Honda CB550Four about 2 hours from us. We went to look at it Sunday, and ended up bringing it home. She started working on it as soon as we pulled it in the garage (no lie, she jumped right in on it). She removed allot of eyesore add on parts the first night, and started polishing some of the tarnished chrome.
Anyway, here are some of the before pics that were sent to us before the sale: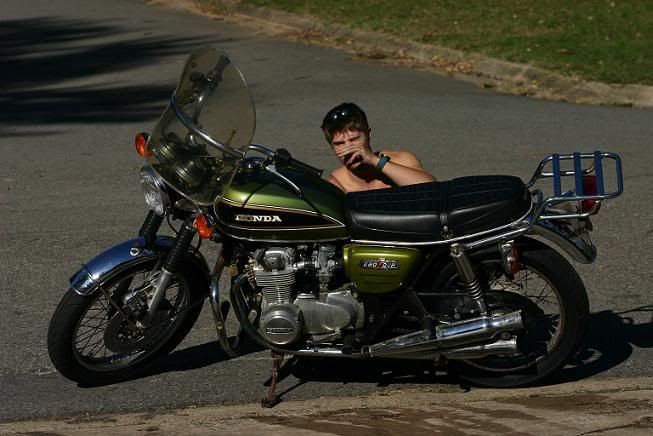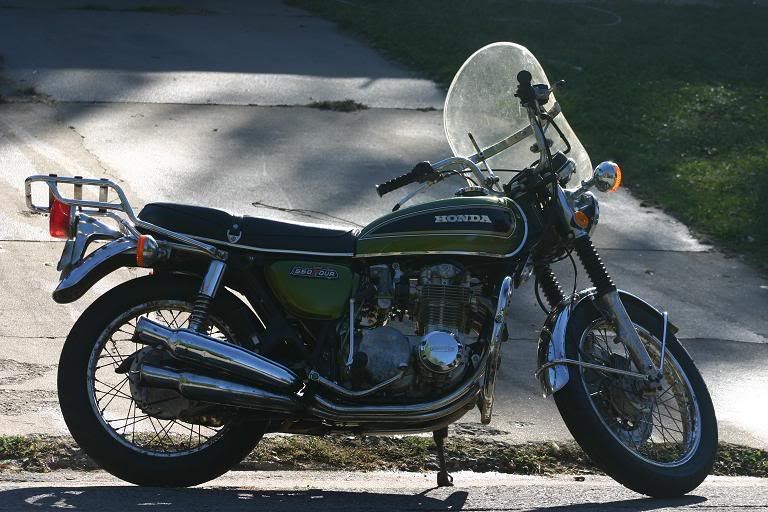 Here it is after one night of work: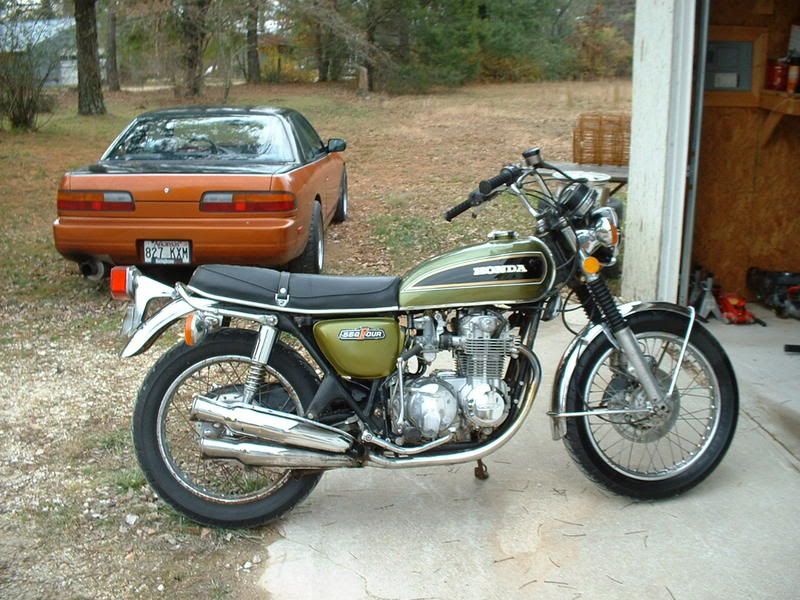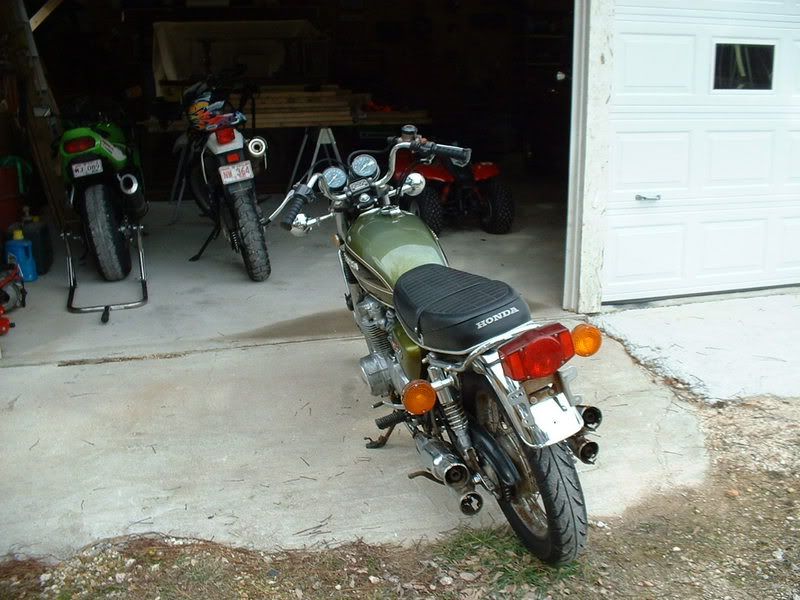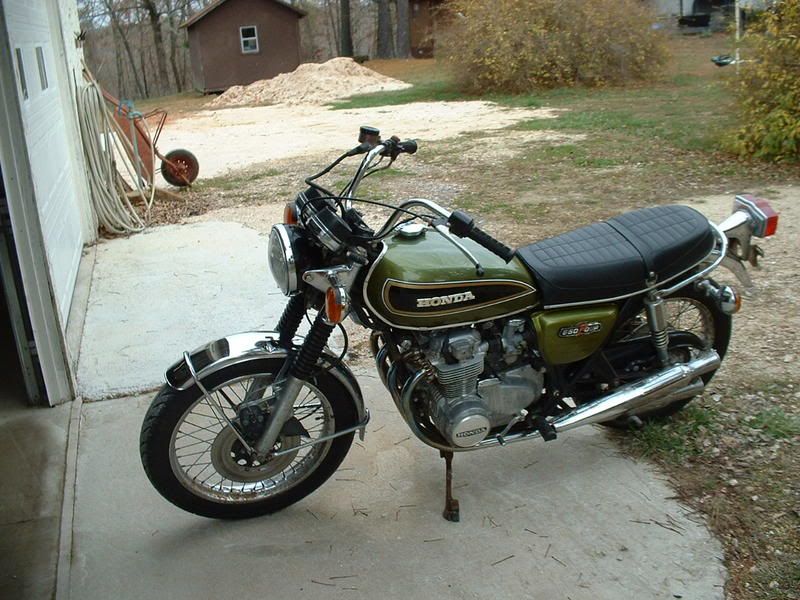 And the transmission case cover before and after polishing to show how easily it is cleaning up. You can see how badly rusted the pipes are here as well, so if anyone has a good set of pipes for it let me know.
BEFORE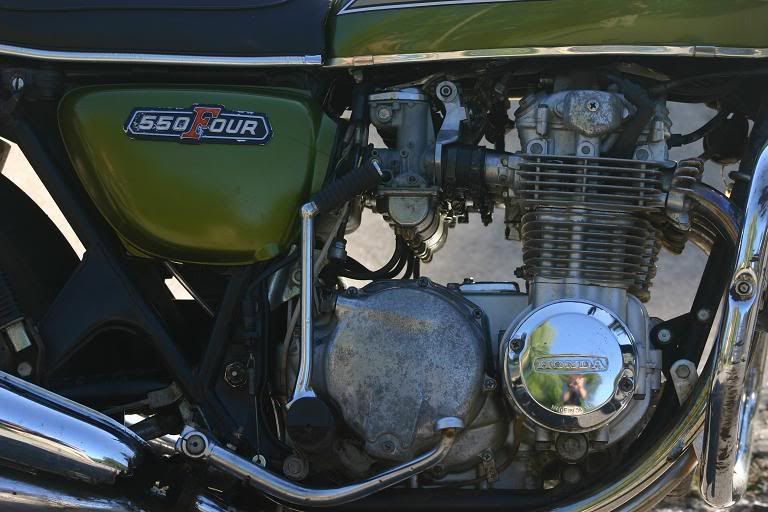 AFTER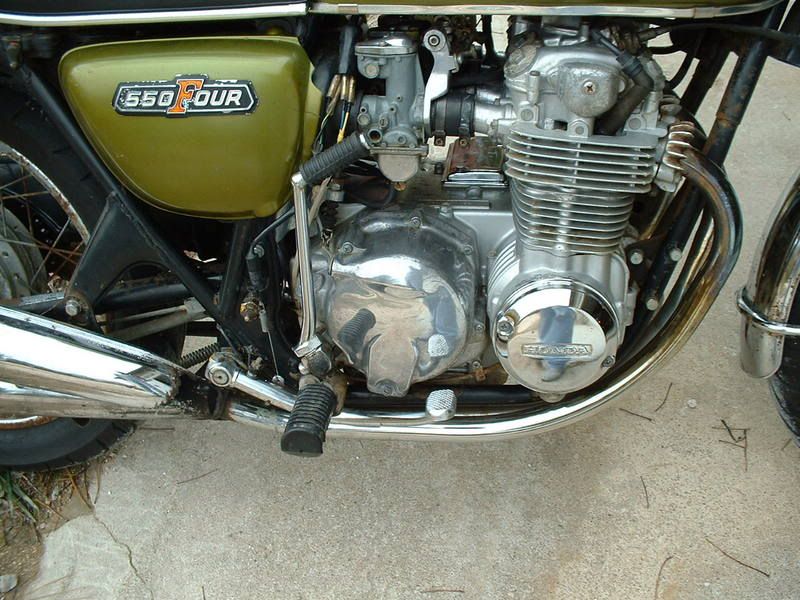 She is very excited about it, so I will be posting updates here as they happen to document her work...yes, HER work. We plan on her building the bike, and me supervising it. She is already having alot of fun with this bike.
Just wanted to share.
Edited by - Godfather1138 on Nov 14 2006 11:24:24 PM