Discussion Starter
·
#1
·
This is why. Know I haven't posted in a while. Apologies. Work has been insane lately and tonight is the first night I sat down to work on my cafe project in a while. Tonight was "Strip the shitty wiring out so I can do my own" night.
After seeing this..... all I could think was "This is gonna be a long night."
Got it ALL THE WAY down to the running BARE essentials and will redo the wiring from there.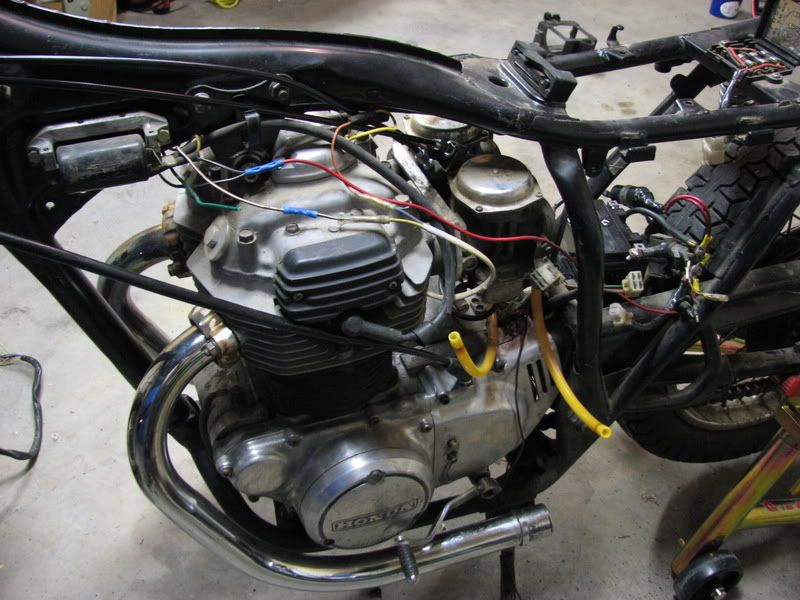 I don't know who or how many people have touched this bike but I found 2 killswitches, 5 wires soldered into each other, other wires that were stretched (as in 2 foot of wire ran just to connect a wire that could have been connected 2 inches back) and a spaghetti wiring HELL.
But at least I made progress.
I'm going to bed know. Hope everyone has at least got out to ride once or twice since the weather has warmed up.
Have a kick ass weekend