Discussion Starter
•
#1
•
hey guys, i've been hovering around the forum for a while now, but i just signed up. i looked through the thread with all the bikes, there are some great rides out there! I have a 1975 Yamaha RD250, which im doing a cafe style restoration on. I plan on replacing the seat with a smaller, flater one. i was wondering how on some bikes, especially hondas, the frame at the tail is curved at a 180 degree u bend setup. Is this a factory setup on honda's? how would i be able to modify my frame to have the curved rear? Here is a pic about what i mean.
*if this bike belongs to anyone on the forum, i hope it is okay to use, if not let me know!*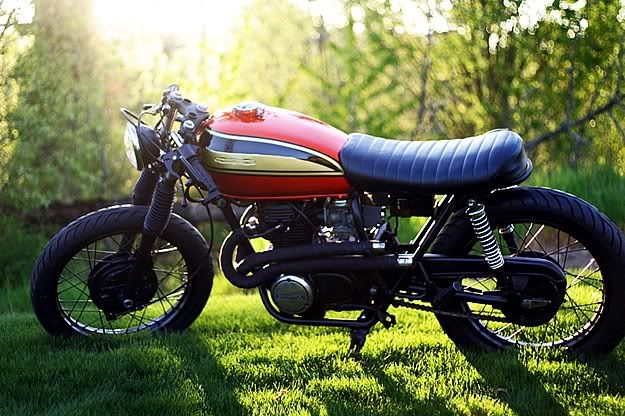 thanks for any help!