Branson,
I'm glad you mentioned public domain, because if you didn't I was going to. If a photo is in the public domain then the guy can do whatever the hell he wants with it and I don't care except when he begins to sell for outrageous prices. What is an outrageous price you ask well consider this:
his frame and matting probably cost $10-20
The printing process
- lazer printer the inks are $120 a color cartridge minumum and you are probably going to use 3 (grayscale cartridges are not just black and white). He will probably get about 20-30 prints before he spent his cartirdge
- photo process involves a print quality negative to be made and then that negative run through a hi-quality photo printer. I would say this is probably cheaper than the lazer printer but it is slower and we are probably looking at a cost of $100 per run of 1000.
then there is his time for adding the painterly effects - figure about 20 minutes.
and the license fee if it is not a public domain work
and he is selling it at $42 and $57 a print. I figure each print may cost him about $20-$30 to make if it is a high quality print, $15 in low quality. tough to say how much of that is profit since we don't know if his space costs him anything, or if he owns the machines or rents them and what the interest would be on the rent/lease.
Do I think he is overcharing? can't really say but for a high quality print it is not out of line pricing. I don't dig the painterly effects nor do I dig the fact he is kind of charging you for the blank space on the print (the pre-matted look - ugh!). I think you can get better deals out there.
As far as the exceptions to copyright - there are 4, but not that many involve making money. Since you have access to the internet I'll spare you the legal diatribe and just give you a quick summary that I cut and pasted from somewhere else:
Idea-expression dichotomy and the merger doctrine - A copyright covers the expression of an idea, not the idea itself — this is called the idea/expression or fact/expression dichotomy. For example, if a writer has a general concept or idea for a television program, a copyright of that "idea" does not prohibit other writers from creating the same general idea for a project. However, if the writer develops the idea to a point of detailed and specific aspects and storylines of the show, then that specific expression of the idea is copyrighted.
The first-sale doctrine and exhaustion of rights - Copyright law does not restrict the owner of a copy from reselling legitimately obtained copies of copyrighted works, provided that those copies were originally produced by or with the permission of the copyright holder. It is therefore legal, for example, to resell a copyrighted book or CD. In the United States this is known as the first-sale doctrine, and was established by the courts to clarify the legality of reselling books in second-hand bookstores.
Fair use and fair dealing - Copyright does not prohibit all copying or replication. In the United States, the fair use doctrine, codified by the Copyright Act of 1976 as 17 U.S.C. Section 107, permits some copying and distribution without permission of the copyright holder or payment to same. The statute does not clearly define fair use, but instead gives four non-exclusive factors to consider in a fair use analysis. Those factors are:
1. the purpose and character of your use
2. the nature of the copyrighted work
3. what amount and proportion of the whole work was taken, and
4. the effect of the use upon the potential market for or value of the copyrighted work.
Compulsory license - A compulsory license is an exception to copyright, pursuant to which another party can exercise one or more of the copyright's exclusive rights without having to obtain the copyright holder's permission (hence "compulsory") but will have to pay a licensing fee. Compulsory licenses are often justified as a governmental correction to market failure.
Parodies are usually covered under the fair use doctrine - Although a parody can be considered a derivative work under United States Copyright Law, it can be defended under the fair use doctrine, which is codified in 17 USC § 107. The Supreme Court of the United States stated that parody "is the use of some elements of a prior author's composition to create a new one that, at least in part, comments on that author's works." That commentary function provides some justification for use of the older work. (See Campbell v. Acuff-Rose Music, Inc.)
robertob - I would have expected a more enlightened answer from you if you are in the business.
I personally love my prints but nobody has thown buckets of money at me for one: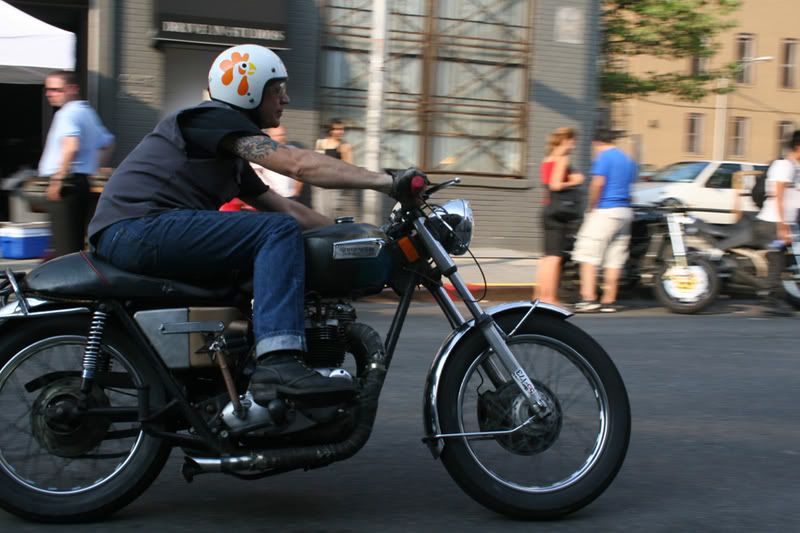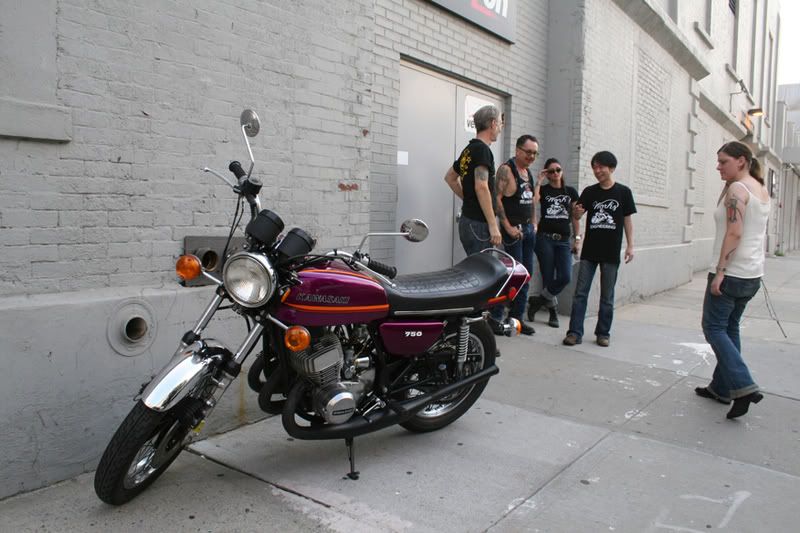 Edited by - Geeto67 on Mar 08 2007 10:55:33 AM