Discussion Starter
•
#1
•
My babies (6, 8 & 10yrs old) are with me for the week. 10yr old girl came with nothing but flip-flops. Phoned her mother Sun (Father's day) asking for proper shoes since she wanted a ride. Mother refused, because girlfriend was going to drive my boys... unapproved babysitter. My brother & sister stepped up, drove my boys, and I had to make an extra stop to buy my girl some proper shoes. Kids spent the day with me & girlfriend anyway, got rides like they wanted, but I had to buy shoes and brother & sister were inconvenienced. Irritating. Children begged for another ride today, and I am going to inconvenience my mother tomorrow night to provide them one. None of you have ever enjoyed a motorcycle more than this girl: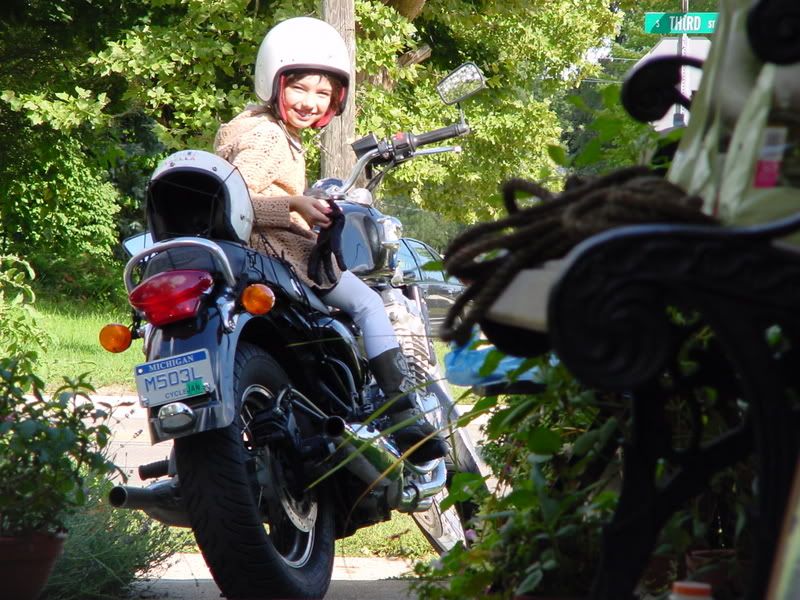 At 10, she is putting her weight on her legs crossing RR tracks, and I have not yet taught her that. All in all, best Father's day I have had, despite all the bullshit.
Thank you. Rant over.