Discussion Starter
·
#1
·
Well, it was midnight lastnight...I couldn't run the bike to tune it, I couldn't sleep, so I painted (hand painted) some new nose art on the wankermobile, which it will be sporting for Frontier land. I was gong for WWII bomber sytle look. What do you think. It is suppose to represent that wanker hangover look...the kind when you throw up nothing but air! Tanner knows what I'm talking about.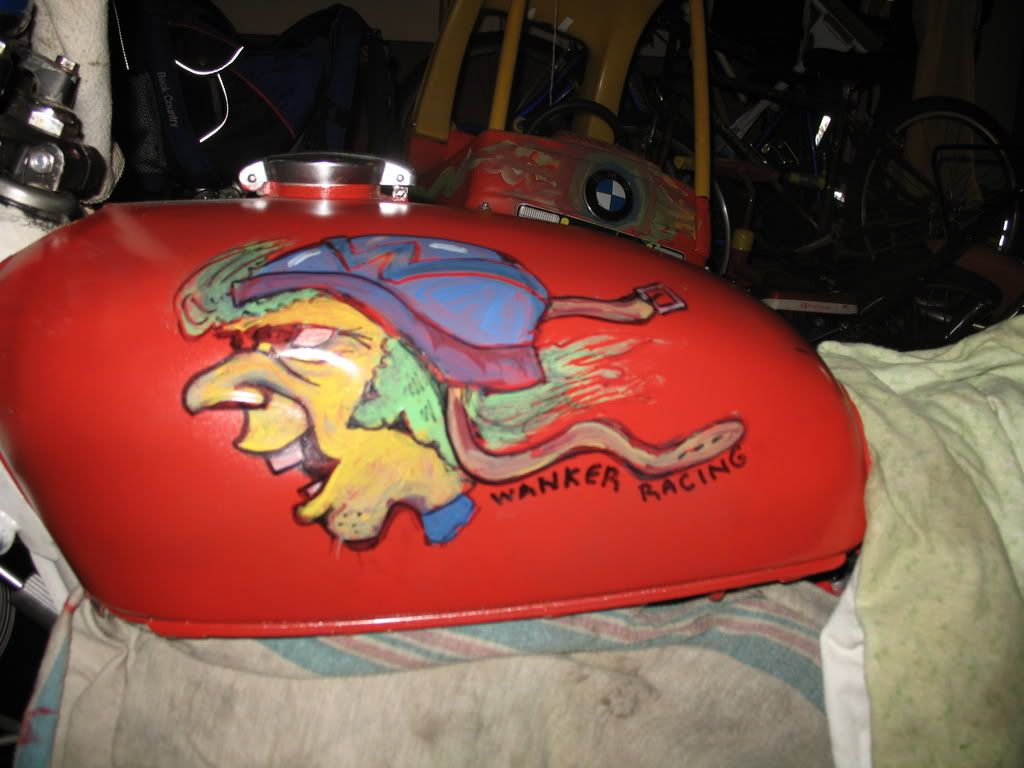 Hey, what ever happened to Stempher? Did he grow up and move to another forum? Shame on him!
Yeller'
---
Ask not what the wanker can do for you, but what you can do for your wanker!