Discussion Starter
·
#1
·
right here:
i was 10 years old when my mother finally let me start playing with her 1969 Motobecane moped (she got it in 72ish). i got it running, cleaned, new plug, didn't know much past the plug and proper 2 stroke mixtures. once it was running, i put air in the tires and started ripping it through the fields. quickly my friend Damien got himself a Peugeot 103 and we were going around a fictitious track trying to see who was fastest. no one really was after all was said and done but itwas fun. as time went by i stripped anything that wasn't necessary like the head and tail lights, engine covers and some pesky little shits on the back to hold packages and groceries. fuck them i thought, i'll make this bike as light as i can first, then i'll make it street legal again. now, note that at 11 years old i would have 3 years until i would be legally allowed to ride on the street, plenty of time.
i looked through moped magazines to see what people were doing and i was going for the opposite. that's why i looked for the flashiest blue to cover the original white. i took my savings to the hardware store, got the blue and a paint brush, and went to town. my plan was to make the entire bike blue and grey with a black seat and chrome handle bars that would be lower than the original apehangers. put the paint on and saved up a few more bills for the handlebars. after begging and begging, Damien and i got a ride to a moped shop about half an hour away, put our bills on the counter and pointed to two handle bars, mine were chrome his flat black (he was going for the dark grey/flat black look). put them on and i decided right there and then i HAD to lower the seat and do something to make the pedals flip backwards once the bike was running. but before i could cut the seat stem and get the pedals how i wanted we moved to Maryland and i left my beloved moped back in France at the age of 13. it took another 11/12 years for me to get another bike and i had not followed much about what ever "scenes" were going on or what actual motorcycles were like. i always knew what a Triumph was and what the "old racers" were like but never really paid that much attention to what they truly looked like...... which was exactly what i wanted to do to my moped!
look at the pictures and notice my handlebars, clubman style, cafe racer style. i took everything off that was over weight, cafe racer style. lower seat and the equivalent of rear sets were in my plans, cafe racer style. and that was waaaaaaaaayyyyyyy before i was to hear the two words cafe and racer being put together in any context.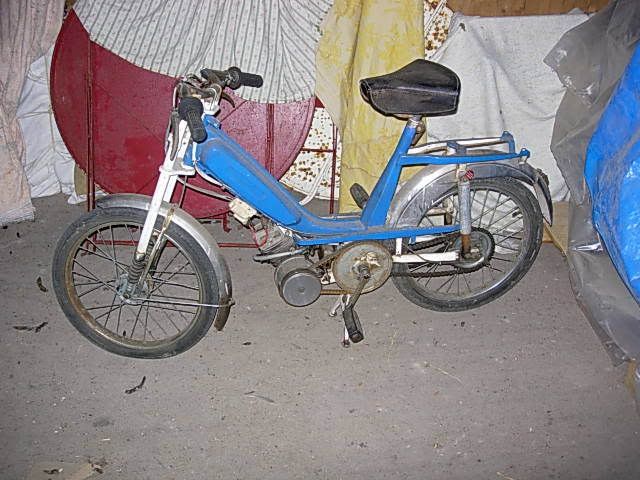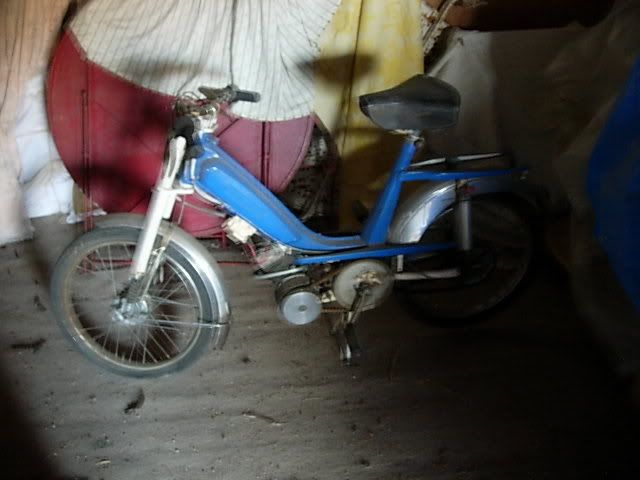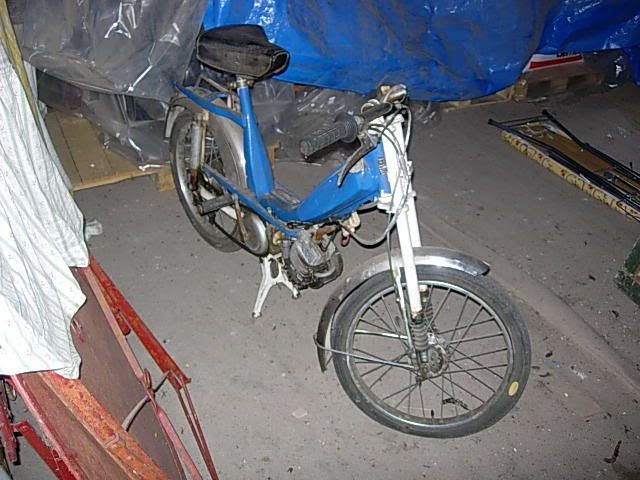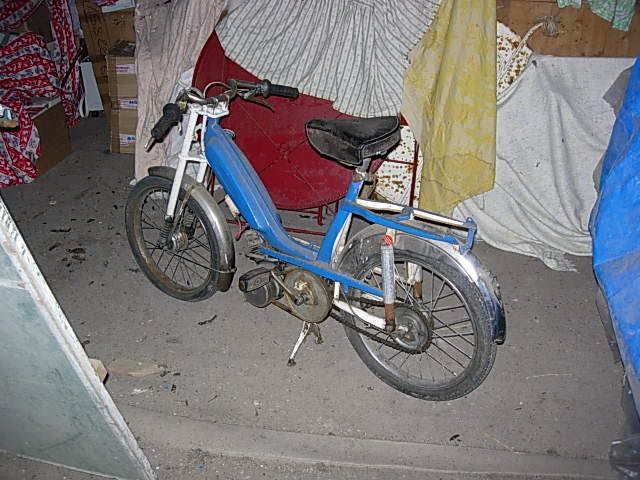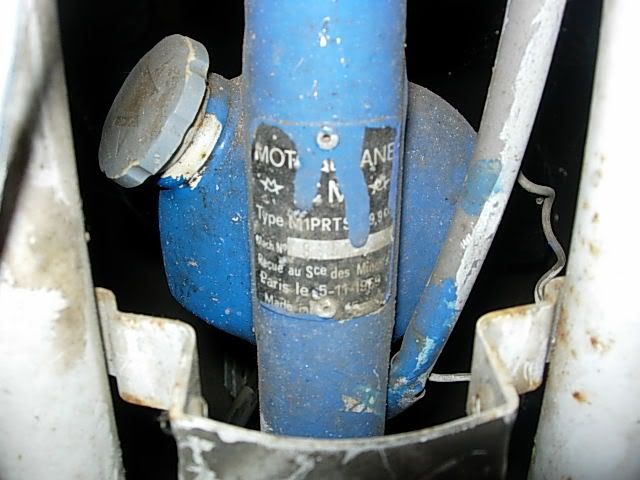 the other day i went to the storage barn where it sits through the seasons and i have to say that i want to do it. you know what i am talking about, i want to rebuild it. one day. one day i will rebuild it, maybe get a newer engine or rebuild this one from scratch but i will rebuild it. i'll lower that seat and put a flipping system on the pedals so i can have them as rear sets. then, after i update the suspensions and brakes, i'll put a head and rear light, a number plate and i'll fly...... BITCHES!!!!!!!!!!!
what's your story?
--------------
CB650, FauxCatiFT500
Edited by - jb on Jan 26 2008 5:09:44 PM