Discussion Starter
·
#1
·
You'll have to bear with me. I'm way into motorcycles (started riding when I was 18 and i'm now 22), I'm pretty mechanically inclined but never taken on a huge project like this.
I got this project bike under the assumption it was in good condition and it has been anything but that. The bike when I got it off the trailer ended up being a complete mess.
First thing was first, I had to assess the situation which was: Mess.
Here's what I've started with.
cleaned up.
Here is what I started with:
I ordered some parts (cables and some parts for the bike) to see what was up with it. The bike would kick over but not start. Realized it needed some serious tuning, the tank is rusted but it was getting gas.
I figured it wasn't worth getting in a fuss over. I'd just start tearing it down to the bare bones and make it easier on myself to work on it as it would be more exposed.
I first started by removing the front fender, the turn signals, the tank, disconnecting the lines and "breaking into the seat" (yes, I had to because it didn't come with a key).
Here's my first pile of crap I pulled off the bike.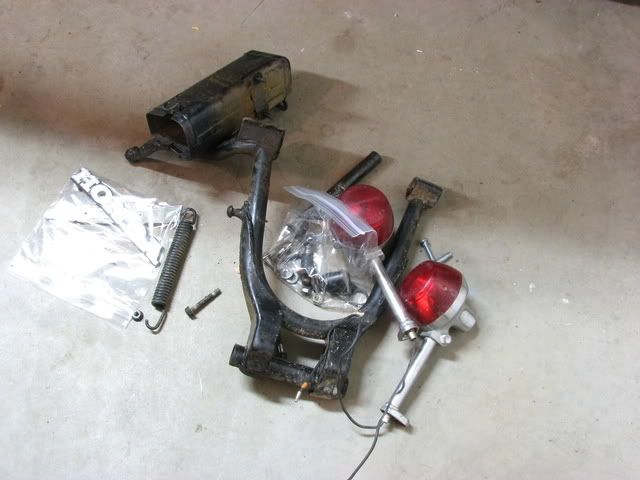 At first I figured I'd leave the rear fender but thought "Naw, I'll figure something else out."
I also thought at first I'd reshape the stock seat. Here's my "breaking into it" job.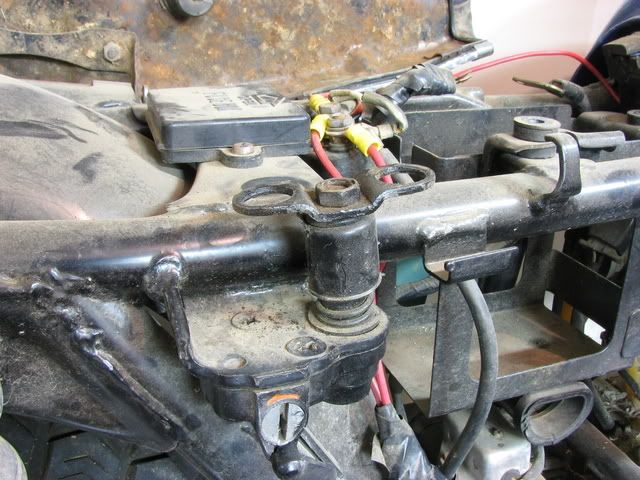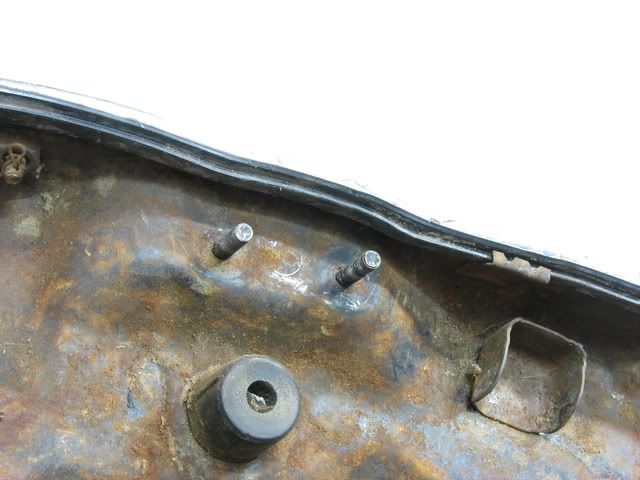 Figured once again "Naw... I'll figure something else out." and am in the process of taking measurements to get something fabricated and going.
Stripped more off, centerstand and toolbox.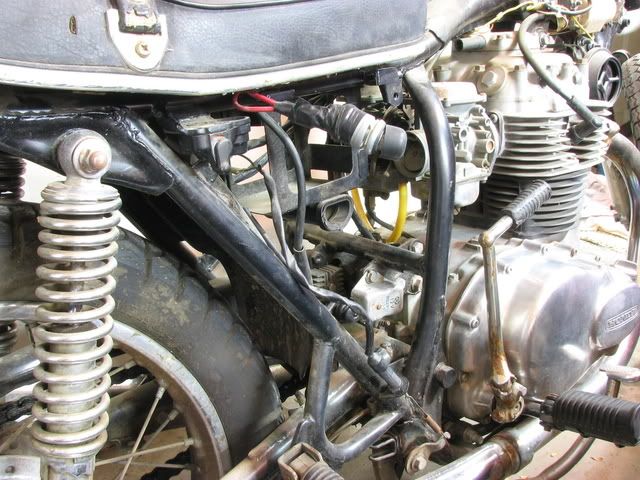 Someone on here by the name of Dan emailed me regarding my project with some engine parts. Pistons, cylinders, cam and springs. Great guy, very knowledgeable about bikes, used to flat track race and a great guy to talk to: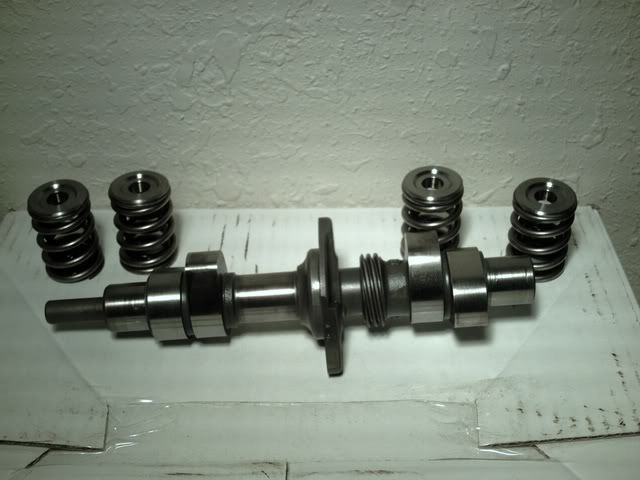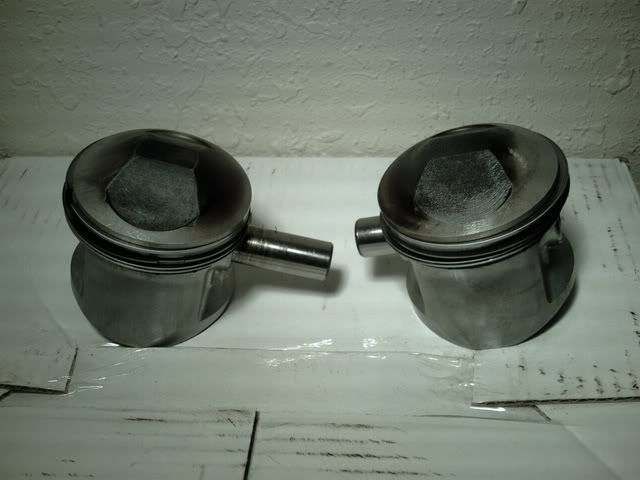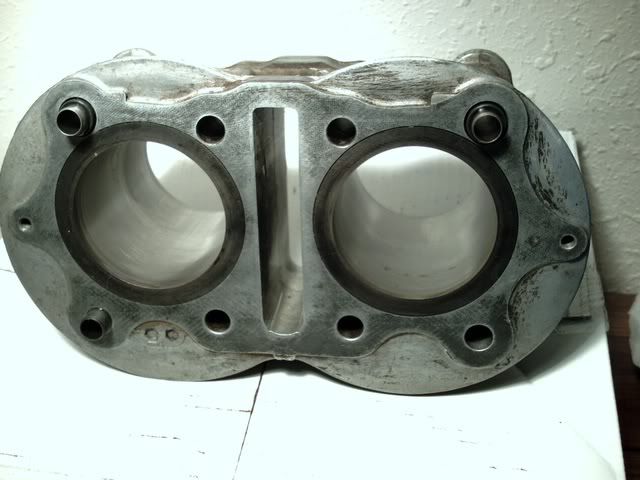 Here's the brackets that hold on the headers, rusted and nasty. Going to sandblast them sometime this week and repaint them with 500F Paint:
Nasty ass headers before: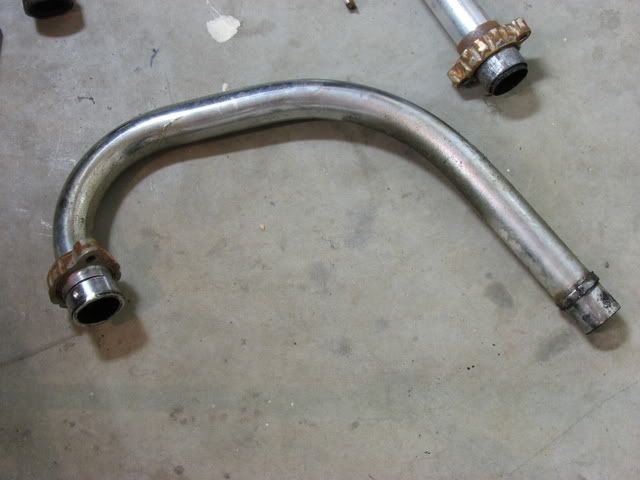 Nasty ass headers after lots of elbowgrease: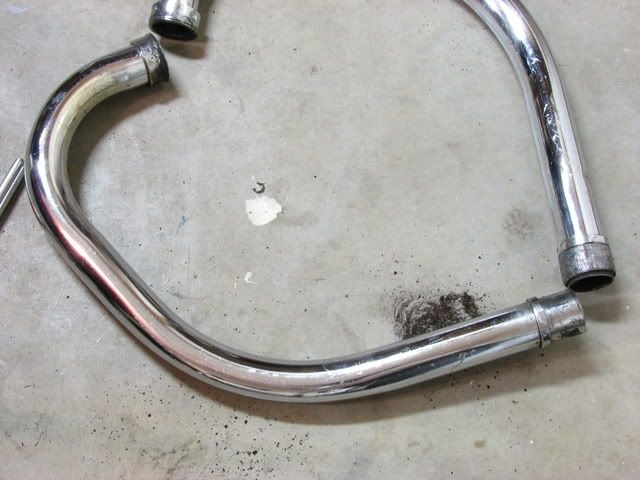 Tonight's pile of crap I pulled off the bike: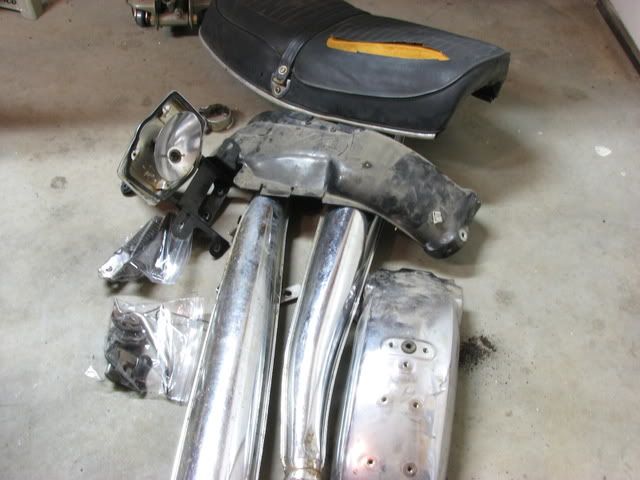 And the bike after I got done with it: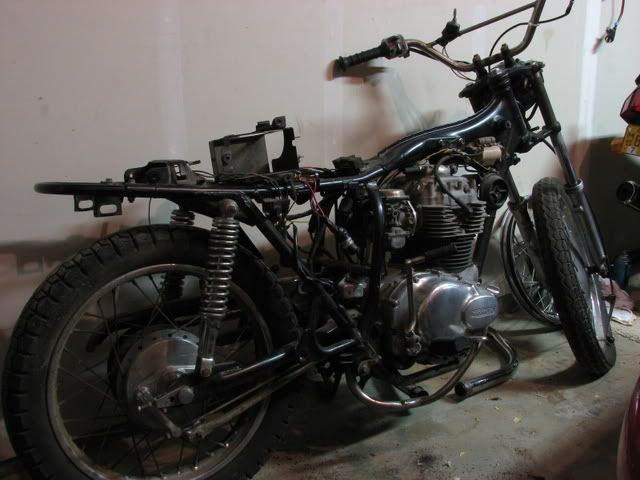 Not too bad for a few nights after I got off work. It seems to be coming along nicely. I've never worked on one of these bikes before so I'm trying to take it slowly trying to figure the bike out as I take it apart. The bike is so simple though! I really wish the rest of my bikes came apart and went back together this easy! For god's sake if my ninja 250 and ducati ss were this easy I'd work on them all the time and wouldn't be so reluctant to do new projects. Such a simple bike, so fun to work on. I'm looking forward to finishing this project.
Corse Per Vita,
-Derek
Edited by - koihoshi on Jan 15 2008 01:30:42 AM