Discussion Starter
·
#1
·
Hi,
my name is Thomas. I´m from germany. So excuse me for my bad english[
]
A few months ago i found a old Yamaha XS 400. Build 1979. It worries my i forgot to take pics from the condition of the bike when i get it.
But here´s a pic of the modell: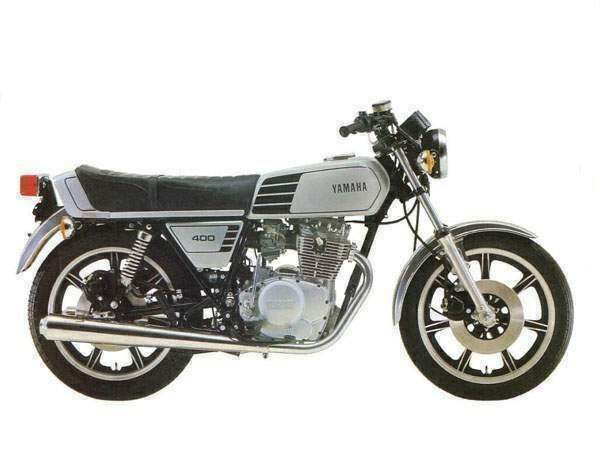 I found the bike in a scruffy old hall. I shot a pic when the owner didn´t look:
Early morning next day i begann to decompose the bike and i detected the electric-starter was running:
After strip down the bike i cleaned the frame.
Now i startet to paint frameparts and tank
Then i begann to cut the frame and electroframe holders for the rear section.
Cleaning the Carburetors three times:
And do the oil change:
That´s how the bike looks with the new rear section:
And here with built in motor:
I like the oldschool look with just a rev meter, but in germany you need a speed indicator too. Now im looking for a little digital one:
I work as a mechanic, and at night shift i build me this tool to adjust the two carburetors.
Yesterday i adjust the ignition and i decide the XS is running very good. Only little problems with idle running.
And the last two pics are from today. I connected the direction indicator and the licence plate light.
So next week i hope i can do the paintjob and bring the bike to the Technical Inspection Agency soon. And i hope the say that every thing is okay.
Hope my english is understandable for you guys.
I post pics next time when i get on.
Greetings,
Thomas